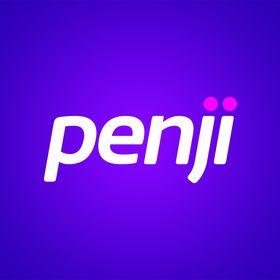 Advertisements are the blood or soul of the commercial world. They not just convey your messages but also make them look impressive. Therefore, it is very important to make the advertisements look unique and eye-catching to catch the attention of the target audience. The easiest way to handle this task is to integrate them with customized graphic designs. In the current world of commercialism, graphic designing is working wonders. It helps in connecting the brands to their target audience so that the word can spread quickly. This competition has considerably promoted graphic designing, giving rise to several graphic designing agencies worldwide. 
On-demand graphic design services are becoming popular day by day.Penji is a growing name in the world of graphic design. Here in this review, we would highlight all the essential aspects you want to explore regarding this popular site.  
Penji, an introduction 
The story began with the efforts of the co-founders Johnathan Grzybowski and Khai Tran. They once struggled hard to manage graphic designs. At first, they started with a full-service agency that specialized in online activities like SEO, web design and development, app design, and social media marketing.
While working, they felt that something was not there, especially the zeal. They felt that there was nothing creative with the agency, and they were merely earning money. They wanted to convert their success into something exceptional and creative. In this period of queries and concerns, they got an opportunity to visit Vietnam that turned out to be a turning point in their lives. This new experience compelled them to re-assess what they were doing for their respective and what they wanted the company to be like. 
Back in October 2017, they transformed their dream into reality. Both the co-founders were well aware of how hard it is to manage the graphic design for businesses that are just evolving at the early levels. They did their best to make things easier. 
It is due to this commitment that they came up with something unique and different. These values stayed at the company's heart, and they are still there, making things captivating and inspiring for all the users. Today big names in the commercial market like Reebok, Lyft, Express, UPenn, and AWeber are exploiting the services of Penji to grow with every day. 
What Makes Penji Stand Out?
What is the distinct quality of Peji is the five core values. They are the basis of all the activities being carried out at the Penji. 
Customers come first.

The clients and team members look forward to it.

It has nothing hidden. 

The community will get the best in return too.

Quality has to be a priority.
Penji stands out from other agencies if you are looking for unmatched unlimited graphic design. It is a friendly site that permits others to compel others to help those who genuinely seek the services like those of Penji. The early hiring also included the services of the students and residents of Camden. 
Who Needs To Subscribe To Penji?
There are no hard and fast rules for a subscription. Anyone can get support from Penji. It is of extremely great help for companies of all categories and ranks.
Here are the business types that can make use of the skills and features of Penji. 
Startups and Small Businesses:
Startups and small businesses are in the stage of struggle. They struggle and have to endeavor hard to reach their goals. Graphic designing is a must-have thing for the business setup that can flourish in the future. Penji can help all such business owners who are either start-ups or running small businesses. 
Agencies:
Don't worry if you have an agency and not a business. Penji is equally helpful in this context; you can easily create a team of 10 members. It is a perfect choice for maximizing the impact of the unlimited design offer.
Merch Sellers:
Merch sellers can use the services against a certain monthly rate. Once the monthly cost is paid, they can use the customized designs and illustrations that will sell.
Marketing Teams:
Marketing teams can also get the assistance of Penji as their design partner. Marketers have to get the work done in a limited period, and this is how Penji helps get the work done without any delays and waits. 
What Can Penji Create?
Penji has got the top graphic designers' services that make 2% of the best graphic designers. These versatile graphic designers will let you create the best in the following categories.
Branding 

Custom UX/UI 

Digital 

Illustrations

Marketing 

Promotional materials, t-shirts

Print
How Much Penji Costs?
Penji offers all the services through extremely practical plans. These plans do not have any hidden costs. They would not ask for any additional fees as well. Thus it is just the right choice for all those who are new and want to give and get the best services. 
The popular plans include the following.
Pro (Graphic design only):
It costs $399 per month.

The right choice for startups or small businesses. 

Unlimited graphic designs

Unlimited brands

Assigns only one designer

Access to two users
Team (Graphic design + Illustration + UX/UI):
Costs $499 a month.

Best for working in teams

Everything in Pro

Web and app design

Custom illustrations

Infographics

Five users
Agency (Team plan + Double output):
It costs $899 a month

Two designers

Ten users prioritized support
How Does It Work?
This amazing graphic design service helps the user in a step-by-step procedure. The steps include the following: 
Use the dashboard to start with the new project. The description form is there to tell the respective designer about your requirements and needs. You can even upload the images and links, and then following this, you need to wait for the best designer to get your work. 

Within 24, you will get the first design. If the design turns out to be complex, you might have to wait for a little more. It is important to look at the design carefully. There is an option of revision, too, if you are not happy with the design. You can use the option of unlimited revisions until you are absolutely happy with this. 

Once done with the revisions, if you are happy with the design, you can simply download it on your system. The design saves on your device automatically, and you have the rights to this design too. 
The Pros And Cons 
Pros 
Affordable as compared to other services. 

No need to hire extra team members. 

Choice of unlimited designs and revisions.

It takes a maximum of 48 hours to complete the first draft.

No legal contracts to subscribe or unsubscribe. 

Services of best graphic designers available.
Cons 
Not suitable for limited designs.
Follow Technoroll for more!