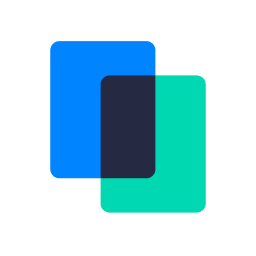 In the digitized communication world, the gadgets in hands are the source to store data of all kinds. Considering the growing trend of keeping the data on devices, having the versatile mobile device manager and the transfer tool has become equally essential. There is no short of such tools in the market, but it is not easy to label all of them as reliable and trustworthy. It is essential that you get a tool that is efficient, reliable, and safe to use especially when you intend to transfer WhatsApp from Android to iPhone. 
Mobiletrans, A Software To Let You Transfer
"MobileTrans" is a trending phone to phone transfer software that is designed for the systems running on Mac and Windows. The purpose is to ensure smooth data transfer without wasting time and tiring your nerves. Besides data transfer, it also serves the purpose of being an efficient mobile device manager that you can use either for iPhone or Android. It gives an opportunity to back up and then restore the data as you like and when you like. 
If you have never used this software before you need to know more about it and here in this article we are providing you the essential information so you can use it successfully to transfer data between iOS, Android, and Windows phone.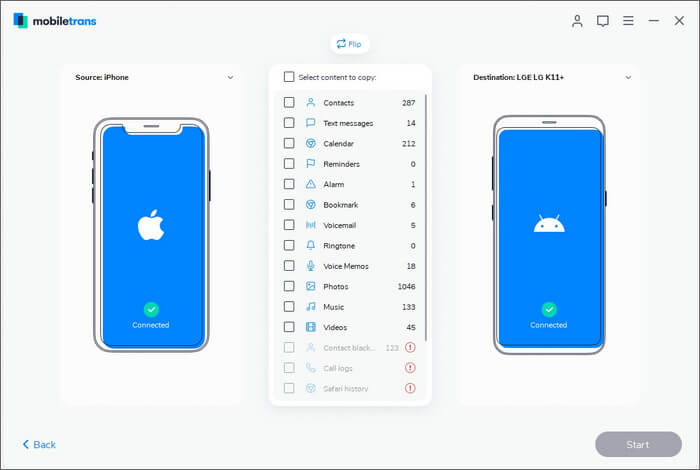 Smooth Transfer
What makes the software stand out from several is the effortless and uninterrupted data transfer from one phone to another. The software is compatible with iOS, iPad, Android devices, and Windows phones. Thus, this reduces the fear of incompatibility making sure all data is transferred. 
The data often includes variations like contacts, photos, apps, videos, messages, and much more. If you have acquired this software it is possible to share it across the platforms like iPhone, iPad, and Android devices. The process does not need your extra effort. Just a few clicks and the task will complete. The data will remain safe and the original shape stays intact too. 
How To Transfer The Data?
1.Transferring data between iPhone and Android device 
If you intend to use the software from phone to phone then it is really a user-supporting software with a great interface. There are hardly any reports of lagging in the system. Thus, in all, it is very easy to handle at all levels. For those who want to spend little time learning new things, this is really a great choice.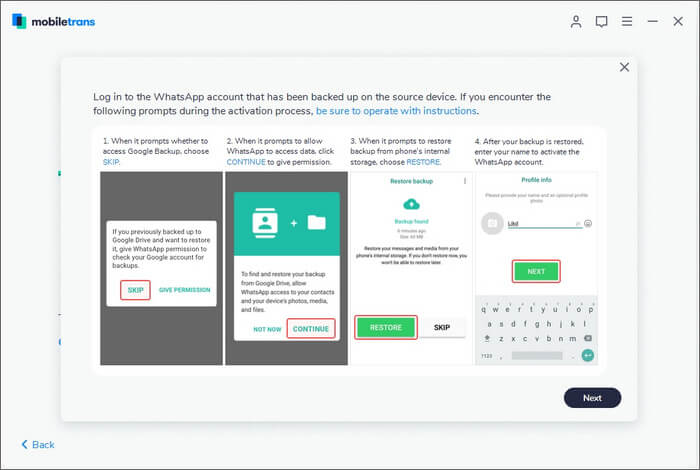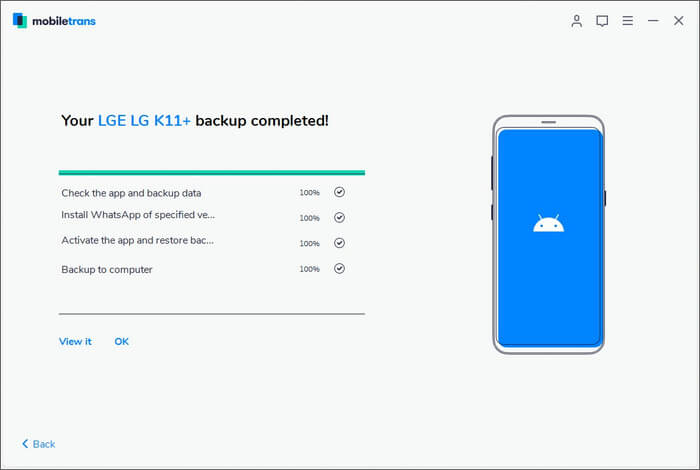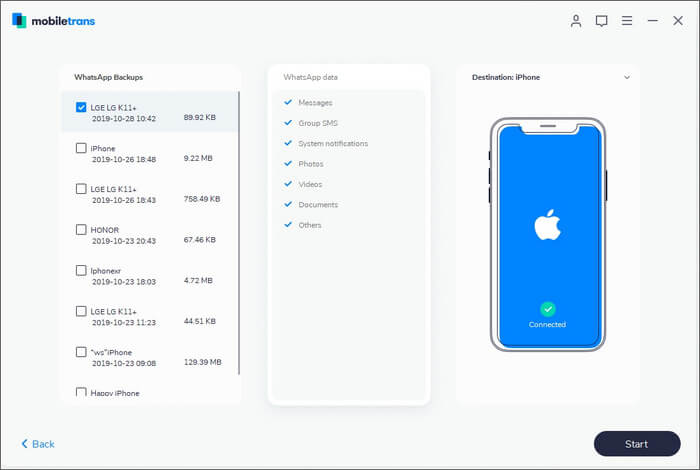 2.Transferring with Chat History Intact
So far WhatsApp is the most used feature-rich mode of communication that is being used all around the globe. Despite the popularity, it still lacks the feature of transferring the data across multiple platforms. This drawback is fulfilled quite effectively by the Wondershare MobileTrans.
This software stands out as a distinguished choice in sharing the essential data on WhatsApp between devices. There is no risk of losing the original data as it will keep the entire WhatsApp chat history intact. The backup feature will let you save and restore the data whenever you need it. The data can be messages, photos, videos, and attachments. 
Besides transfer WhatsApp from Android to iPhone, it also permits handling the data on WeChat, Viber, Line, Kik, and more. In this way, there is little to worry about losing the chats you want to keep intact especially when you are switching to a new iPhone or s different platform.
MobileTrans is a treat to safely transfer the data while switching Android to iPhone or vice-versa. There are no chances of data loss keeping everything safe. While the software was in the testing phase it enthralled the users with its precision and efficiency.
MobileTrans is the name of trust and reliability regardless of how you are transferring the data. It is either from iOS to Android or backing up the chat history to PC or restoring the app from backup. 
Related: Penji Review
Backing Up the Devices 
Backing up to Computer
There is no second opinion about the effectiveness of iTunes as the media library but it has its own limitations especially when it comes to transferring across different platforms. With MobileTrans there is no such compulsion. Regardless of the platform it permits safe transfer and backing up of iPhone and Android to the computer. 
Backing Up to Mac
MobileTrans is an effective way of backing up the iPhone to the computer. It does not need overwriting of the data that is already existing on the device. It comes with an effective support system for all kinds of data like contacts, call logs, music, videos, photos, Safari history, bookmarks, reminders, and calendars.
Restoration Of Backup Data To Mobile Devices
What makes MobileTrans really great is the feature of restoring the backup files after selecting the files you need. It has the choice of looking at the data before choosing the data you want to restore on your device. There is no need to even reset the data. If you fear losing personal data due to any reason then MobileTrans is there for your rescue. 
Unlike iTunes where you can backup only limited data MobileTrans has several data choices that you can get back without any inconvenience.
Related: Content Fuel Review
The Verdict
MobileTrans is a great choice in the list of software. It stands out as a great choice of data transfer tool. You can conveniently use it to transfer the data from one device to the other. There is little to question about its credibility and despite this it is lightweight. The beginners even find it easy while they are moving data, backing up the device or restoring backup what is missing. Thus, it won't be wrong to say that it goes ahead of several similar software. 
Follow Technoroll for more!