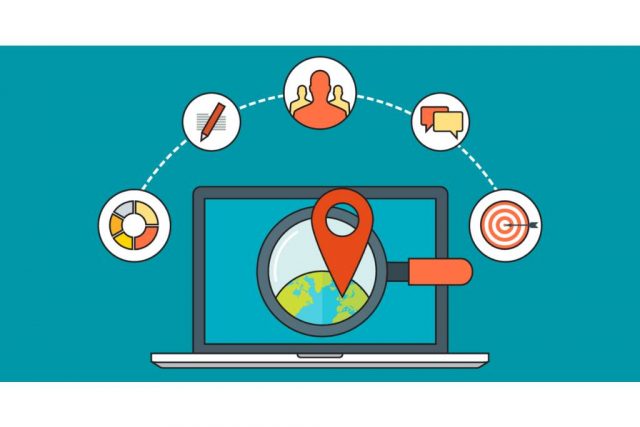 Using the right SEO strategies can help drive up website traffic. This increase in traffic can lead to increased exposure to your brand and potentially an increase in sales and profits. SEO can improve your online visibility, increasing your brand recognition and credibility. Here are some local SEO strategies to implement for increased exposure:
Find High-Quality Keywords
Search engines recommend businesses based on the keywords potential clients use when searching for products and services. Part of SEO involves determining what keywords align with your services and are likely to be searched by potential clients. The better your keywords and the more you use them, the more search engines recommend your business.
As an additional tip, you can target your keywords more directly toward your target audience by adding phrases like "near me" or including your location at the end. This is a great way to point local clients toward your services over others.
Create High-Quality Content
The content you upload to your website can impact your web traffic and, consequently, your search engine rankings. High-quality content can attract more website visitors and keep those visitors on your site for a longer amount of time.
As you produce content for your website, prioritize creating engaging content that answers potential clients' questions or helps solve their problems. This presents your website as authoritative to search engines.
You can also make your content more targeted towards your local market by basing the content on local issues. Writing blog posts and creating videos around local activities or news is an excellent local SEO strategy. Incorporate keywords to increase the chances of potential customers finding your content. Make sure the keywords appear naturally to avoid being flagged for keyword stuffing.
Get High-Quality Backlinks
Backlinks are links from other websites that lead to your website. These can improve your local SEO ranking because search engines view them as votes of confidence from other websites. The more backlinks your site has, the more authoritative it will appear.
You can get high-quality backlinks by creating reliable content. This can encourage other sites to link back to your pages. You can also publish guest blogs on websites with high domain authority. Suitable options are websites with authority in your niche or area, as potential customers will likely visit them. Writing high-quality, reliable content will increase the chances that other sites will want to publish it.
Get Regular Reviews
Customer reviews can elevate your SEO rankings by increasing visitor traffic and indicating your site's authority. Focus on getting positive detailed reviews for quality results. Be careful not to go against your chosen platform's rules when asking for reviews. While Google allows businesses to ask for reviews, it discourages them from offering incentives that can affect their reliability.
Offer high-quality products and services and ask clients to leave honest reviews. You'll likely get positive reviews if clients are happy with your offerings. Manage negative reviews by responding to them personally and politely. Make sure you thank all reviewers for taking the time to review your services.
Invest in Local SEO
The right local SEO strategies may help you upscale your business by increasing sales and exposure. Work with a professional SEO firm for the best results. They can audit your site to determine where you're failing and recommend the most suitable strategies. The right partnership will increase your online visibility and exposure.
Follow Technoroll for more Digital Marketing and Tech News.
Editorial Staff of the TechnoRoll, are a bunch of Tech Writers, who are writing on the trending topics related to technology news and gadgets reviews.