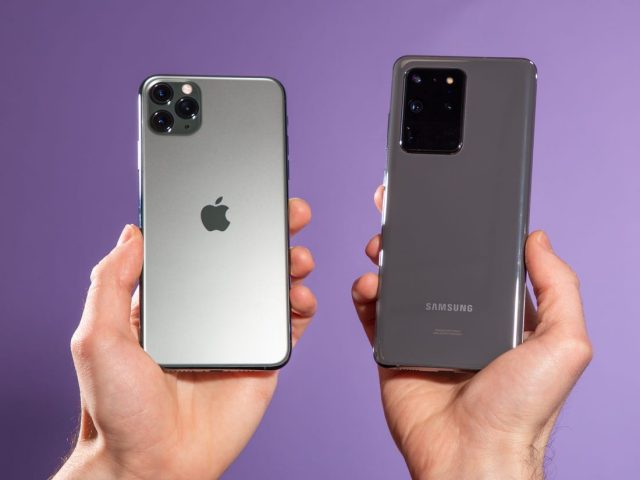 There is no gainsaying that the mobile phone has been of an immense advantage since its invention and manufacture on a commercial scale, about thirty (30) years ago. It was helped particularly to connect our world. You can do virtually anything from the comfort of your bedroom. Things ranging from delivering a message, making sales, making purchases, paying bills, and to mention but a few. The degree of 'luxury' or use that a mobile phone can be put is determined directly by its inbuilt capacity and this, in turn, is a function of the model and make of the phone. In spite of these 'easiness' that the mobile phone has provided us, there are still people who cannot afford even the simplest models of mobile phones. However, for some people, their dilemma is not the cost of the phones but making a decision on which model and make to purchase. This is especially true as these buyers are scared of other upgraded models filling the market just as soon as they have bought theirs, thus making their own old fashioned. Not to worry, whatever mobile phone you buy will have its advantages as well as its shortcomings over the new ones that will come. Even if the only difference is in their prices, that should be enough to console you.
With what looks like a competition between Samsung and Apple, people are always in the dilemma of deciding whether to buy an iPhone X  or a Samsung S20. Whichever you decide to buy should be a function of what you actually want in a phone as one may have capabilities that may be absent in the other and vice versa. Nobody is in the position to say that one make and model of phone is better than the other; that judgment is relative and must be left as such. People who want to sell iPhone X may want to make you believe that it is better. People who want to sell Samsung mobile phone may say the same of their products.  This is because each seller wants to make the most cash for the phones they are selling. But like I said, the choice is largely yours.
Storage and Spec
Samsung S20 has an internal storage of 128GB which is just half of the iPhone X which has 256GB. The iPhone X has a 33.3% better video recording quality than Samsung S20. The former has a spec of 2160x60fps as against the latter that has just 3240x30fps. iPhone X has a dual-tone LED flash which is absent in Samsung S20. Samsung S20 also has a 1.76 times faster CPU speed than iPhone X. It also has 8GB RAM memory as against the iPhone which has just 3GB.
Camera and Microphone
The Samsung S20 also has a 1.68 times higher resolution than the iPhone X and 3.67 times more megapixels for the main camera as well as 42.86% more megapixels for the front camera than the iPhone X. The iPhone has one microphone more than the Samsung. While iPhone X boasts of three (3) microphones, Samsung S20 can only boast of two (2).
Dimension
iPhone X is 0.2mm thinner and 8.1mm shorter than Samsung S20 which makes the former more portable. The Samsung is 151.7mm tall and 7.9mm thick as against the iPhone which is 143.6mm tall and 7.7mm thick.  In addition to all these, Samsung S20 has a 6.9% bigger screen size than iPhone X. While the former has 6.2″, the latter has just 5.8″.
Battery Capacity
In spite of all these seeming advantages that iPhone X has over Samsung S20, Samsung S20 also came first in other things. Samsung S20 has a battery capacity of 4000mAh which is 47.28% better than the iPhone X which has a battery capacity of 2716mAh. Also, the Samsung S20 has 566ppi which makes it possess 23.58% higher pixel density than iPhone X which has 458ppi.
Other things you may consider
You may want to consider other things when comparing both phones. That wouldn't be a bad idea. We can even help you. Samsung S20 weighs 163g as against iPhone X  which weighs just 135g. Also, Samsung S20 has a slot for a single SIM (Nano-SIM and or eSIM) or hybrid Dual SIM while iPhone X has a slot for a mini-SIM. While iPhone X has TFT capacitive touchscreen, Samsung S20 has a Dynamic AMOLED 2X capacitive touchscreen. While Samsung S20 has a pure aluminum frame with glass in the front and in the back, iPhone X has a stainless steel body with glass in the front and in the back. There is a fingerprint sensor in Samsung S20 while it is not supported in iPhone X.
Conclusion
Having had the description of both mobile devices laid out before you, the choice is yours to make on which to buy. This choice will be based on what you need the phone for, their prices, and your budget. I hope you choose wisely.