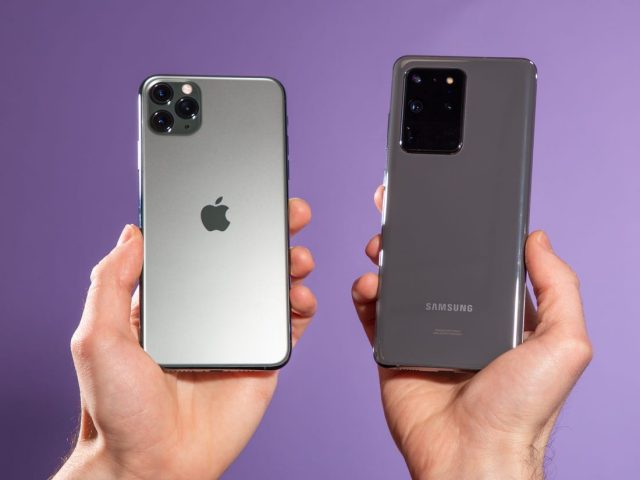 With the iPhone 14 Series just announced in September, you might be wondering if you should upgrade from your current iPhone.
Honestly, some of the most recent iPhone models are just as good as the iPhone 14 and don't give cause to upgrade, at least not yet. Since Apple has a massive support system in place for new and old iPhone models alike, you may or may not want to update. We will take a look back at slightly newer iPhone models: the iPhone 11, 12, and 13 then talk about which ones deserve the upgrade and which are worth keeping for the time being.
The iPhone 14 and iPhone 14 Pro Specs and Features
The standard operating system is iOS 16. If you decide to upgrade, you might consider investing in an iPhone 14 case to keep all its awesome features protected and functional. Apple has already released the specs for the iPhone 14 and 14 Pro, so here is how they stack up:
Capacities – 
iPhone 14: 128GB, 256GB, 512GB

iPhone 14 Pro

: 128GB, 256GB, 512GB, 1TB
Weight –
iPhone 14: 6.07 ounces (172 grams)

iPhone 14 Pro: 7.16 ounces (203 grams)
Display –
iPhone 14: 2532 by 1170-pixel resolution at 460 ppi 

iPhone Pro: 2556 by 1179-pixel resolution at 460 ppi
On both models, you get features such as the Super Retina XDR display, 6.1 inch (diagonal) all‑screen OLED display, Haptic Touch, True Tone, wide color (P3), fingerprint-resistant oleophobic coating, and an HDR display. Additionally, there is a 2,000,000:1 contrast ratio (typical) and support for the simultaneous display of multiple languages and characters. 
The splash, water, and dust resistance rating is IP68. It still cannot hurt to invest in a liquid screen protector just for an extra layer of protection against damage.
The iPhone 14 has an A15 Bionic chip and a dual-camera system: 12MP Main, 12MP Ultra Wide, 2x optical zoom out; digital zoom up to 5x. 
Video Recording Specs –
4K video recording at 24 fps, 25 fps, 30 fps, or 60 fps

1080p HD video recording at 25 fps, 30 fps, or 60 fps

720p HD video recording at 30 fps
Face ID and Apple Pay are all compatible. For safety, you get crash detection and emergency SOS via satellite.
Carriers – 
Verizon

T-Mobile

Sprint (now part of T-Mobile)

AT&T
FaceTime video and audio calling and hands-free "Hey, Siri" activation are standard.
Power and Battery –
Video playback (20 hours on standard and 23 hours on Pro)

Streamed video playback (16 hours on standard and 20 hours on Pro)

Audio playback (80 hours on standard and 75 hours on Pro)

MagSafe wireless charging up to 15W

Qi wireless charging

up to 7.5W

Fast-charge capable of up to 50% charge in around 30 minutes with a separately purchased 20W adapter or higher 
iPhone 14 vs. iPhones Older Than the iPhone 11
Now that we got the specs out of the way, we can talk about how the iPhone 14 compares to older iPhones. When it comes to anything older than the iPhone 11, you should definitely upgrade to the iPhone 14.
Why?
You'll notice a huge boost in performance, cameras, features, and battery life. Plus, if you are on the iPhone 7 or older, Apple doesn't support those iOS versions with crucial security updates.
Of course, if your older iPhone is still working in a way you feel is optimal, you shouldn't feel pressured to upgrade. But it is something to keep in mind.
iPhone 13 vs. iPhone 14
If you have the iPhone 13, you might want to skip upgrading to iPhone 14, but upgrading to the iPhone 14 Pro might not be a bad idea. The standard iPhone 14 and iPhone 13 run on the same processor, and the differences in cameras are minimal. Plus, neither one supports ProMotion.
The iPhone 14 Pro does have a bigger screen and better battery life, which might make it worth the cost for you.
iPhone 13 Pro vs. iPhone 14 Pro
Let's say you have the iPhone 13 Pro. Should you upgrade to the iPhone 14 Pro? Perhaps. The iPhone 14 Pro has a new 48-megapixel primary camera, which is upgraded from the 12-MP version in previous iterations. Even the sensor is bigger, which means you get more light and better photo clarity.
Also, the iPhone 14 Pro runs on the A16 Bionic processor, and you might want to take advantage of Apple's trade-in offer if you shoot a lot of uncompressed RAW files. You might want to think about getting an iPhone 14 Pro Max case if you do decide to invest in that phone.
iPhone 12 vs. iPhone 14
Using the iPhone 12? Don't upgrade it unless you jump to the iPhone 14 Pro. You'll get a much bigger screen and better battery life. But if money is tight for you, it is worth passing over entirely.
iPhone 12 Pro vs. iPhone 14 Pro
The iPhone 12 Pro is a decent phone, but the iPhone 14 Pro has a lot of nice upgrades on it. If you can justify the cost, then the iPhone 14 Pro will offer you even better megapixels.
iPhone 11 vs. iPhone 14
The iPhone 11 might feel a bit dated even though it isn't really that old. But unless there is something truly wrong with your iPhone 11, there isn't much reason to upgrade. But upgrading to the iPhone 14 Plus is a good idea. You get a bigger screen but won't pay as much as you would for the iPhone 14 Pro.
iPhone 11 Pro vs. iPhone 14 Pro
Again, you can probably justify upgrading from the iPhone 11 Pro, but it isn't that massive of an upgrade. The performance on the iPhone 14 Pro is better as are the cameras. Still, the iPhone 11 Pro is a great phone that, having come out in 2019, isn't all that old.
Should You Wait For the iPhone 15?
The iPhone 15 series will be released in the fall of 2023, so you will be waiting a while. Some Apple insiders indicate that the iPhone 15 will mark some serious upgrades, not just minor tweaks.
In Conclusion
While the iPhone 14 series seems like it has some good upgrades, it might be worth waiting another year for the iPhone 15.
Follow Technoroll for more!
Editorial Staff of the TechnoRoll, are a bunch of Tech Writers, who are writing on the trending topics related to technology news and gadgets reviews.