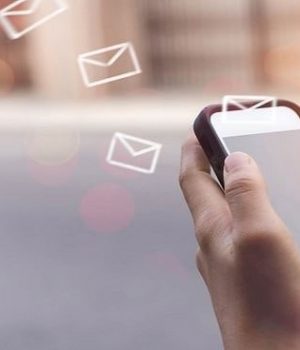 Thousands of businesses have begun utilizing their own SMS API, as it has dozens of benefits. Additionally, it's a great resource for companies looking for an affordable marketing solution. Below, we've outlined some of the best ways and most vital reasons your company should consider investing in SMS in the near future.
Avoiding Spam Calls
Avoiding spam calls is a two-way street. Anyone who owns a phone these days knows that it's possible to receive upwards of ten to twelve spam calls in a day. These calls can negatively impact your business, clogging phone lines, and making it difficult for customers to get through. Additionally, utilizing your own SMS API makes your business less likely to be flagged as a spam call through other phone providers' spam filters. Therefore, it will be easier to connect with clients and potential customers quickly moving forward.
Marketing Uses
According to CDYNE, you can "access over 190 countries" using their SMS API. This universal accessibility gives you access to thousands of individuals across the world. It's highly beneficial for reaching clients who may otherwise be difficult or expensive to communicate with regularly.
Plus, it allows you to connect with individuals wherever you are. Many marketing experts advise that text messaging is currently one of the most effective ways to market to individuals. Text messages have up to an 89% open rate, on average. Add in the fact many individuals open text messages within an hour of receiving them, and you can easily see how to text message marketing becomes one of the most beneficial and effective ways to reach individuals.
More Direct Communication
No matter how you intend to use SMS, it provides a direct contact source to your recipient. This type of connection becomes important, as it allows potential clients or customers to communicate with your business. Whether they want to ask questions, get feedback on services, or find out more information about available products, they can do so. They have a direct contact source with a much higher response rate and less formality than through channels like email.
Quick and Effective Communication
Lastly, SMS allows companies to have quick and effective conversations with clients and customers. The speed at which individuals communicate in the electronic age is a deciding factor in decision making for many buyers. Companies that can answer questions quickly and provide information to their potential customers are more likely to make sales than those who require phone calls or email exchanges.
Additionally, many customers lead busy lives. It can be difficult to find the time and energy to communicate by phone or email. Sending a quick text message feels friendly, safe, and fits into their busy schedules.
Conclusion
Ultimately, there are dozens of ways companies can use SMS to help build their reputation, communicate, and practice effective marketing. It's one of the best ways to reach customers in a highly digital day and age, communicate and answer questions without interrupting customer's daily lives. Check out Technoroll for further articles.