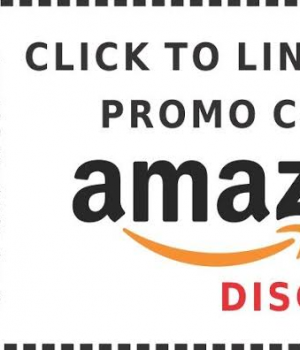 An experienced shopaholic knows about all sales, discounts, finding the best prices, and the ability to use promo codes.
What Are Promotional Codes?
A Promo code means a series of letters or numbers that allow a customer to discount a particular product. For example, online stores enable people to get 10% off the purchase by entering some word into a field in the checkout form. This word is an example of a promotional code.
How To Use Promotional Codes On Amazon?
Select items

and add them to the

shopping cart

.

On the page that says: "Select a

payment method"

or on the Place Your Order page, enter the promotion code in the Gift Cards and Promotional Codes section. 

Click Apply button to use the coupon.
Important note: don't add spaces before, inside, or after the promotion code. 
What Are Coupon Codes?
You probably used some newspaper coupons to buy milk or sweets at the age of 10. Amazon Coupons have the same aim. It's a way for customers to save money. When you choose a product, the next question is how to get Amazon coupon codes? They appear as a button under the listing price of that product. A person can redeem a coupon simply by clicking it. 
How To Get Coupons Codes?
Open Amazon's home page – https://www.amazon.com/.

Click on the "today's offers" link at the top of the Amazon homepage. This link will give you a list of all the promotions that are running on Amazon today.
Check out the Amazon offers in the "golden box" and "instant deals" on the main page. These are minimal offers, which are usually valid from 1 to 24 hours from the date of their publication. Then, click on the "Add to cart" field, and enter a promo code to receive a discount if you buy the product within the specified period, for example, 30 days.
Go to the "coupons" tab in "today's transactions." Coupons are products that include particular Amazon offers that are promoted by Amazon promos, such as a discount or the purchase of one product and receive another for free.
This page lists all the coupons, by category, available on Amazon.

You can open the page at http://www.amazon.com/Coupons/.

Coupons are products that include special offers from Amazon, such as discounts or 1 + 1.
Find the coupon you want. Go through the page and look at the available coupons. The coupons are available for different purchases, electronics, books, etc.

Review the coupon. To learn more about coupons, click on it. A page with information about the selected coupon will open.
If you want to use the selected coupon, just buy any items by clicking on the "Add to cart" button.
Click "pin this coupon" to add the code to your cart. Make sure you add the required number of items needed to verify the coupon.

Claim code, you have limited time for it.  Make sure the discount is displayed on the order page before you pay. 
Make sure you pay for your purchase soon after adding the coupon. 
Student Discounts 
Students have special coupons that can give up to 50% discount for primary students' needs. 
Amazon also has Amazon Prime Student, a unique membership program in Amazon Prime, created for active college students.
By the Way – What is Amazon Prime?
Signing up for Amazon Prime, you get a paid subscription service offered by Amazon that provides users with access to benefits that would otherwise be unavailable or cost extra for a typical Amazon customer. So you subscribe and save your money. 
People who have its subscription called Amazon Prime members. Every year they have such an event as Prime Day just for Prime members. So customers can find their best deals on products they want and special offers across everything.
Amazon Gift Card
Amazon gift card is a card with a set amount of money, and it is sent to a specified recipient via email, post, or another method. In addition, customer can redeem their gift card on Amazon for favorite products. 
Final Thoughts
Amazon has implemented a lot of tools that help sellers to offer discounts on their items. It's a part of Amazon's doctrine for selling products to their customers for less money.
One of the most important rules for sellers using the promo codes – they should accurately calculate their margins. Since the main point of any business is to have profit after all. So the best method is to incorporate the mentioned discount mechanisms in the final price of the product. That means, have higher prices that allow more discounting.
Follow Technoroll for more!