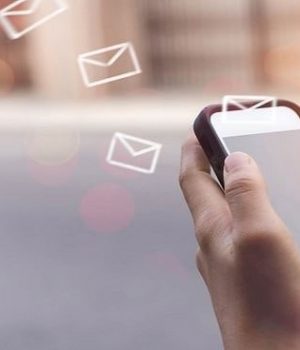 More and more online services require you to provide your cell phone number when registering. From the security point of view it makes sense: SMS confirmation significantly reduces the risk of hacking your account and strengthens its security. But there are situations when this restriction affects users. For example, when creating an additional account on the same resource.
Usually we only own one or two SIM cards. If their numbers are already in the database of the site, you may have problems with registration. What to do in such cases? You can give up the idea or beg your relatives and friends to let us use their phones. But there is a simpler way – rent a fake phone number for verification.
What is a virtual phone number for SMS?
A VoIP or virtual phone number is a traditional phone number, but which is in the cloud. In simple words, this phone number is only available online and does not require a physical SIM card. 
Virtual numbers can be used from almost any device with Internet access, from tablets to computers or laptops. The functions of a virtual number depend on its type, they can receive SMS or even send them, and certain types can be used to receive or make calls.
Benefits of Virtual Phone Numbers for text
Anonymity. If information leaks, you won't be in any danger. Because you don't have to provide your personal data when registering.

The cost. Prices for fake numbers from SMS-Man are among the most affordable on the market among our competitors.

The possibility of creating multiple accounts. Now many users use such well-known messengers as: Telegram, WhatsApp, Twitter and others to promote their business. But this sometimes requires having several accounts at once. In this case, a fake phone number will be the perfect helper.
In what situations can you use a virtual number for SMS:
In e-commerce. For example, you're selling an apartment or your car on classifieds sites, but you don't want to communicate over the phone and you're much more comfortable texting with customers. But most online boards and marketplaces require you to verify your phone number to register and publish your ad. What to do? You can use a virtual number to do this. The technology works so that this number replaces your real number. That way, you can register freely and the calls won't reach you. 

To register with apps and sites. Imagine you need to register with a site you don't trust. Or you don't want anyone to know that you are registered there. So how do you keep your identity secret? Easy. All you have to do is get a virtual number that takes care of your privacy and allows you to keep your anonymity.

To get rid of phone spam and unwanted text messages. Many websites, social networks, messengers and online stores ask for your personal information in order to regularly send out promotions, discounts and other spam. If you don't want to receive these calls and mailings, a virtual number is just what you need. All the spam will be sent to it. You just won't notice the spam calls and the avalanche of useless messages. We think it's not only convenient, but it also helps you relax in the stream of endless information that is bombarding us every day.
How to get a virtual phone number using the SMS-man website
Now let's take a closer look at the procedure for obtaining a temporary phone number. To get such a cell phone number we will use SMS verification service. Below will be a step-by-step instruction on how to do it:
Register an account on the online service SMS-man. For registration you only need to enter your email and come up with a password.

The next step is to add money into your account. Go to section "Pay" and choose any payment system which you can use to refill your account.

On the main page you use the filter. First of all we choose the country of our future virtual number. The next step is to specify the service from where you want to receive an SMS with a confirmation code. 

After that press "Buy" against the desired service.

All right, the virtual number is added to the history of your request at the top of the main page. Copy the number and enter it in the registration.

When the SMS with a confirmation code is sent, go back to the service SMS-man and press "Get SMS" on the right side of the purchased phone number. 

Copy the confirmation code and complete the registration.
Follow Technoroll for more!