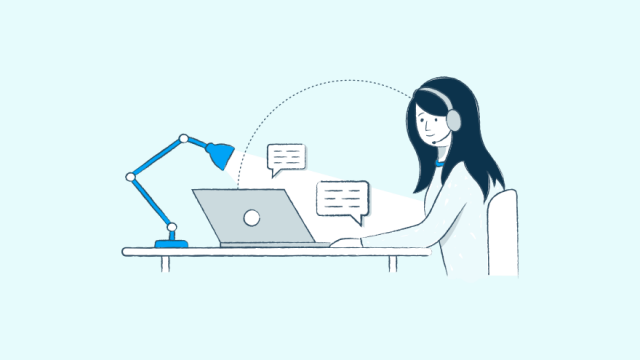 Statistics suggest that a little over 56% of web visitors won't recommend a business due to its poorly designed website. As such, having an intuitively designed platform that guarantees a high-quality user experience might be the key to unlocking astronomical growth for your venture. 
When launching a web to establish your footprint on the net, it's imperative to find and hire the best agency within reach–this is the only failure-proof way to guarantee an apt user experience. Working with the wrong agencies leads to poor-quality user interfaces, insecure coding, long-development time, and unreliable framework. 
The article below dives deep into some of the most reliable ways to get the best web development company. 
1. Check and Vet the Agencies Portfolio of Web Projects
It's imperative to evaluate the team's experience in retrospect to what you aim to create. Ensure that there's considerable evidence before you believe their capacity to build your website to taste.
To achieve this, you should check through their portfolio for past web projects that suggest authority. For most web development agencies, you can find a link to their project portfolio on their sites. The portfolio also provides you with a sneak peek into the usability and functionality of their project. It also helps you evaluate their design and development expertise. 
Opt for a company with similar successful projects with your expected deliverable. In an absence of none, check out their expertise in your expected deliverable's niche, and any other evidence suggesting their authority in web development. 
2. Read Reviews Made by Clients
Reviews about clients on popular sites like clutch help you find out their competence–as seen through the lens of preview service buyers. Clutch helps to gather verified feedback from clients around the world.
Ratings on this platform provide you with balanced information about their competence, as compared to other alternatives. Additionally, you should check for awards from reputable organizations, and recognition by peers.  
3. Request for References
Every reputable website development agency has a gamut of past clients. To hire the best, ensure you contact their past clients and ask for personal reviews about their service. Only trust agencies whose past clients verify their expertise. If otherwise, then opt for more options as it could be a glance at what's to come. Quick interviews with past clients may provide you with all to know about the service provided. 
4. Evaluate the Company's Website Quality
If their website quality is not good, then chances are high that the project given to them wouldn't meet your expectation. Not just their website, but also their content, and social media info. 
Consider the web functionalities, its UI/UX and the content published.
Their web designs should be per industry standards, it should also guarantee users maximum satisfaction, and the contents they publish should suggest that they're an authority in the field. 
In an instance where you notice a non-adherence to industry standards, then chances are high that they can't handle the task at hand. 
5. Responsiveness to Queries
By responsiveness, we mean the ability of the agency to respond to queries from prospective clients when due. Stick to stipulated means of contacting them, then wait for 1-2 work days for a response.
If the company responds fast to your inquiry and seems interested in your project, then it's a sign that they can be taken seriously. 
6. Good Knowledge of your Business Requirements 
Examine how they approach your laid down requirements. Do they approach it with a great deal of negativity claiming that your requirements are unattainable, or with some positivity and insights? 
The most ideal web development company should be able to offer solutions that align with your target audience, objective, and business needs. 
7. They have multiple options
The most ideal web development company will have an array of options tailored to clients' needs. In this kind of situation, a good agency will offer you an option to hire full-stack developers or outsource your entire project. 
Summary 
Choosing a good web development company is necessary to have a fully responsive, resilient, and intuitive website. In this article, we've curated some pointers that guide you in choosing the most ideal agency for your website.  
Follow technoroll for more!
Editorial Staff of the TechnoRoll, are a bunch of Tech Writers, who are writing on the trending topics related to technology news and gadgets reviews.