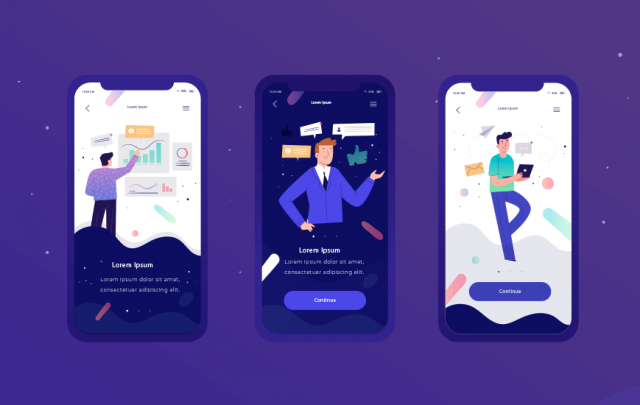 Broadly speaking, an app designer makes an app look good, while a developer makes it function properly. There are plenty of mobile app design agencies you can choose from if you don't want to hire a freelancer.
User experience (UX) and user interface (UI) are integral to mobile app design. The app's designers are in charge of such things as color schemes, fonts, and the types of buttons and widgets that the user may use, as well as its overall layout.
What's the first step? Select the right platform.
How Should I Choose The Platform For My Design?
There may be platforms that you prefer and reasons that you want to design mobile apps based on the reason you want to create the app in the first place. As a first-timer, if you are unsure what is best for you, choose the one you are most familiar with.
You should design for an Android phone if you own an android. You should start with an iOS app if you own an Apple phone. As an alternative, you could decide on both designs, but in the beginning, it's best to avoid taking on too much.
How Do I Choose The Right Tools?
The next step after deciding which platform you will design for is choosing the right web design tools.
The good news for those who are developing mobile apps is that you generally have the same tools no matter which platform you use.
Photoshop, Sketch, and Adobe XDare all popular tools for designing apps. These are merely a few of the industry's heavy hitters, but there are many more. Visit Adobe Creative Cloud to learn more.
Especially if you have used Photoshop for other types of design work, you might think Photoshop is your best option for mobile app design – however,  Sketch  or Adobe XD are better suited for this task.
Due to its recent addition of design systems, Adobe XD has recently made some serious strides to compete with Sketch here.
Sketch and Adobe XD are tools designed for designing and prototyping, which is why they are better than Photoshop. These tools simplify UI and UX design workflows, while Photoshop is a favorite of image editors rather than designers.
Design Guidelines For Operating Systems
The process of designing should begin with an understanding of the platform's dos and don'ts. The design of mobile apps for different operating systems has a number of similarities, including:
Design with goals in mind
Simple is better (less is more)
The flow must be maintained
Ensure that the text is readable
Be respectful of the platform
It's more important than you realize that you need to respect the platform. A user expects an app to behave in a familiar and intuitive manner when it's installed on their device.
Unless they have experienced the app, users will delete it if it violates 90% of the OS-specific design rules.
The different navigation patterns of iOS and Android require not only considering the different navigation patterns of each platform, but also considering the button placement, font selection, and UI object placement across each platform.
It's good to know what's appropriate rather than guessing. Before getting started (and while you're designing), you can review Apple and Android's design guidelines:
Follow Technoroll for more Technology News.
Editorial Staff of the TechnoRoll, are a bunch of Tech Writers, who are writing on the trending topics related to technology news and gadgets reviews.