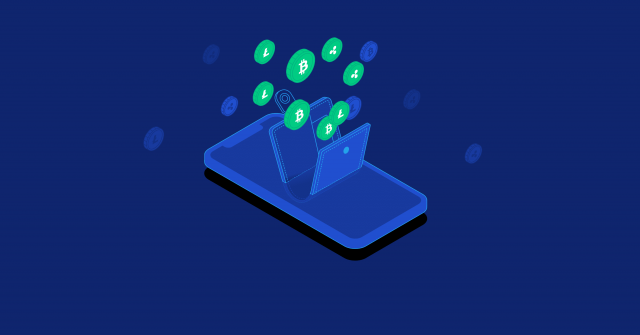 Did you know that cryptocurrencies can now be used as presents too? Well, if you didn't, you are missing out on a world of gifting opportunities! 
As cryptocurrencies are shaping the future of trade (standing at an astounding $2.19 trillion market), businesses have started accepting them as a medium of exchange.
What was previously limited to the exchange centers has now moved to gift cards as well! Yes, you can now buy cryptocurrencies via their gift cards. So no matter if you want to buy Flipkart gift card as a Christmas present or a Target card for your loved one, you totally can!
But why only wait for Christmas to buy a gift card? Check out the various ways to give cryptocurrencies as a gift to your loved one. Here are the seven best ways to do so! 
Cryptocurrencies As Gifts 
Since its inception in March 2021, many online and offline companies have started coming up with cryptocurrency ATMs or have started accepting cryptocurrency directly. But for countries that are yet to get such facilities can use the following methods to give cryptocurrencies as gifts:
Paper Wallets 
The easiest and simplest way of giving cryptocurrency as a gift is to use a paper wallet. This wallet is a piece of paper including details like public and private keys to access Bitcoin. Some paper wallets also come with QR codes which is a convenient feature. 
However, if you do give a paper wallet to your loved one, ensure that they transfer it to a more secure location as soon as possible. This will prevent the loss of coins and keep their gift safe. 
Physical Coins
Cryptocurrencies can now be gifted as physical coins too! Casascius and Denarium coins are popular physical cryptocurrency coins – they are beautiful and aesthetically pleasing! These coins are limited edition ones and can be of gold, silver, or brass. 
They even come in a pretty little box or casing! The coins have a private key and a Bitcoin address stamped on them in a tamper-proof hologram which can be used to redeem the funds. 
Bitcoin Gift Cards
If you do not want to get into the complexities of using cryptocurrency as gifts, get your loved ones the Bitcoin gift cards. These are super easy to use and understand and can be the perfect gift for your friends and family. 
These gift cards carry a unique code that needs to be put on the company's website. Once done, the value of the card is converted to Bitcoin at the current market value. 
Hardware Crypto Wallets
Hardware crypto wallet is a slightly expensive gift, but this method is highly recommended if you are willing to splurge. Also, if your loved one is willing to go into crypto investing, a hardware crypto wallet will be the best way to help their investment. 
This cold wallet will keep your digital assets secure and safe. However, it does require a little technical knowledge to use properly, so it's best to help them out when they receive their gift.
Crypto Exchanges 
If any of your loved ones are thinking of exploring the crypto market, the best thing you can do for them is to give them their crypto account. Just set up an account for them on any crypto platform of your choice, complete with funds, and hand it over to them. And since all the crypto platforms offer a user-friendly interface, the new user won't face any difficulties handling their new account! 
Binance Gift Cards
Starting from 2021, Binance has brought forward their very own gift card range that allows users to present cryptocurrency as gifts. These cards can be sent to your family and friends via text messages or emails and can even be found on the Binance app itself. 
This becomes an attractive gifting option because you can add a personalized message along with your desired card design for the Binance gift card. This feature makes it much more special to the recipient, and they can use its unique card code to buy something of their choice!
Transfer To Their Bitcoin Address
Perhaps the best and hassle-free transfer option for gifting Bitcoin is to transfer it to a person's wallet address. Here, the steps are as simple as entering the wallet address and paying the exchange trading fee. 
Conclusion 
There are just so many ways to give cryptocurrencies as gifts! Buy gift cards, or transfer cryptocurrency to your loved one, or make paper wallets for them – you can use anything you want! So look upon these methods as mentioned above and start buying gifts with cryptocurrency this holiday season! Happy shopping! 
Follow Technoroll for more informative articles.
Editorial Staff of the TechnoRoll, are a bunch of Tech Writers, who are writing on the trending topics related to technology news and gadgets reviews.