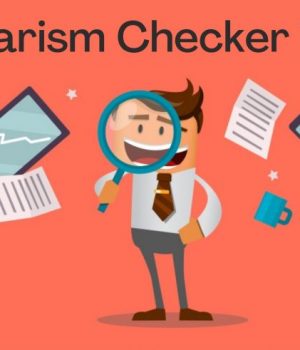 Free plagiarism checker tools are very much popular all across the globe and not only for one party but all. Today students, marketers, writers, creators, novelists, and even researchers prefer the use of free plagiarism checker tools only because the paid ones are very much expensive and they can miss minor details relative to plagiarism just like free tools can. In this concise resource, we are going to tell you about the best free plagiarism checker tools and their different features but before we tell you about the best plagiarism checking programs we would like you to have a look at some of the disadvantages that one can face in using free tools!
Free plagiarism checkers can miss out on details in checking plagiarism.
They limit users in checking plagiarism based on certain terms.
Some tools are alleged to store your content after you check it for plagiarism.
You can face a lot of ads on their interface.
Most free tools don't offer any customer support.
Certain features of the free programs are reserved for the paid package!
Free plagiarism checker tools that you can depend on!
If you are low on budget and are looking for free tools that can provide you promised reliability and dependability, then you should read out about the tools that we have listed below for you!
SearchEngineReports
This is the first famous online plagiarism checker tool. This plagiarism detector is a web-based tool and can be used on any device having a strong internet connection. The use of this online tool is simple as have to enter the text in the input box and hit ' Check Plagiarism ' button! This plagiarism checker can check up to 2000 words in one go, and there is no limit to the search queries. You can check up to millions of files daily without any registration. The results produced by this copyright checker are quite accurate, and you can also get a detailed pdf report after checking your work! It has many features that you can enjoy while using them.
Duplichecker
Duplichecker is a free plagiarism checker website available online; this tool is a browser-based program that can be used on any device. This plagiarism checker tool allows you to check 50,000 words or 50 input files in a single day without any restrictions and formalities. There is no paid package of this program, so you are limited to the search queries offered by the program. The results produced by this online plagiarism checker tool are incredibly detailed and interesting. You can know about the exact links from which your content is copied from. You can also enjoy the complete plagiarism checking of websites via URL with this program!
Scribbr 
This is another free plagiarism checker tool in our list today which is specially designed for students as well as for teachers. This plagiarism checker tool can provide great help in checking assignments and research papers. The results produced by this plagiarism scanner are very much accurate and the operation of it is simple and secure. The tool uses advanced algorithms to check your input for any duplication. After checking it can provide you with a complete plagiarism report. You can also learn how to avoid plagiarism in the future with this online tool!
Quetext
This is also a very famous free plagiarism checker tool that can help you in checking your work related to any niche without any trouble. This tool can be used for three whole days for free, after which you have to hook up with the paid version of the program. The plagiarism checker tool can underline the content that has plagiarism or similarities in it and can also tell you about the total percentage of plagiarism in the content. The use of this plagiarism checker is quite simple!
Plagscan
This plagiarism checker tool is ranked among the most accurate programs on the internet. This is a very easy to use tool that can teach you all about scanning content even if it is your first time. You can use this free plagiarism checker program to check up to 2000 words, and after that, you have to hook up with the paid version of it. You can not only add text manually in this tool, but you can also add complete files from your local as well as from cloud drives. This is among the most well-reputed tools found on the internet!
All of these plagiarism checker tools are accurate in their work, and you can depend on them for checking your work related to any niche. The use of plagiarism checkers is important, and one should not avoid it, the tools mentioned above can provide you with a friendly working interface not only for scanning but also for removing plagiarism from your work!
If you like the article, then check Technoroll for more.