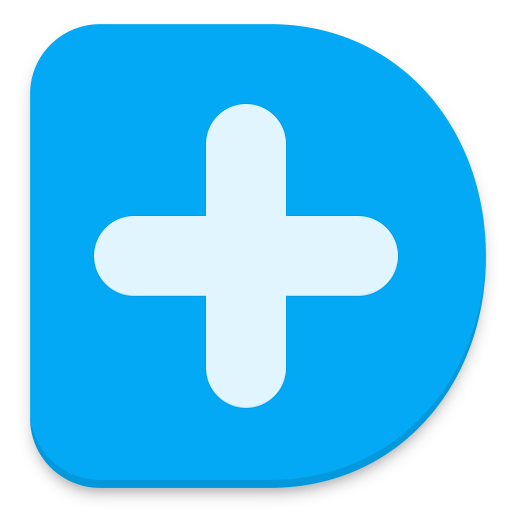 Dr.Fone: A Data Recovery Tool That Helps iPhone 13 Users Recover Lost Photos And Messages

Please read this article carefully if you've just lost all of your texts and pictures from your iPhone 13 and are searching for a solution. Deleted texts and pictures from your iPhone 13 may both be recovered using the instructions in this article.
People all around the globe will have various feelings about Apple's newest flagship when it launches on September 12th. To prevent losing crucial messages, photos, videos, and other media assets while upgrading your iPhone, be sure to pay close attention to the data transfer procedure. Expert iPhone users are aware of the data transmission requirements. Those who don't know run the danger of losing their data if they update their phone without first consulting an expert. An iPhone user's greatest nightmare is losing their photos, videos, and texts and not having a way to retrieve them. Fortunately, there are now available methods to assist you to recover deleted messages from iPhone 13 (or any other model). But first, let's take a look at some typical acts that may wipe out your data before we examine the best methods to restore it.
How Photos And Messages Are Erased From Your iPhone 13
Apple products are designed to endure and will not automatically delete all of your data unless you specifically ask them to. If your iPhone 13 is missing texts or pictures, it's possible that you updated, erased data inadvertently, or jailbroken the device.
1: Jailbreak your iPhone:
The process of jailbreaking an iPhone is quite similar to rooting an Android smartphone, for those who are unfamiliar with the terms. The manufacturer's limitations are loosened without consent in both instances. Some applications may cease functioning once you jailbreak your phone. It is also possible that malicious software might infect your device and steal or damage your data. Jailbreaking your smartphone is generally not recommended.
2: iOS Upgrading:
After you upgrade your smartphone, you may lose access to your media files and communications. Temporary is usually the best description of this scenario. After the update is complete and the device has been restarted, you should have access to your files again.
3: Mistakenly Deleting Your Data:
Even the best among us may be fooled sometimes. If you fall asleep while viewing a video, you run the risk of erasing the movie by mistake. Also, unintentionally deleting your data includes deleting files out of emotion.
How To Recover Deleted Messages And Photos From iPhone 13
Whether you inadvertently erased your conversations and media files or you lost them as a result of an ill-advised jailbreak, there are ways to recover deleted photos from iPhone 13.
1: Retrieve Pictures And Videos From iTunes
Using iTunes, you may get back deleted or lost photos and movies from your iPhone 13. This is feasible due to the fact that your iPhone contacts, photos, and videos are automatically backed up to the iTunes server when you set up an iCloud ID on your phone. It is possible to recover deleted photos and texts from your iTunes library if you have an iTunes account.
Open iTunes on your computer and sign in with your Apple ID and password.
Plugin your mobile device's data cable into the USB port on your PC.
Use iTunes to choose the phone from the list that appears after connecting the phone to the computer.
Select "Restore Backup" on the next screen.
You'll see a list of all the backups you've made for your smartphone, organized by date. Decide on a time that works best for you.
There will be some downtime while the data is being retrieved.
After the data has been restored, your iPhone will restart. It will sync once the restart has been completed. Remove your iPhone from the computer after the sync process is complete.
2: Retrieve Images And Videos From iCloud
If anything goes missing from your iCloud account, you'll be able to get it back. You should have a backup in your storage platform account if you signed up for the app and created an account there. Visit the iCloud website from your computer's browser to get your data back.
Do you have a password for your account?
In the drop-down menu, choose "settings".
Select the Restore option in the advanced section after scrolling down.
A list of destroyed data backups will show in a second window for the Restore section. In this case, you'll also have to choose the most recent backup and then choose the Restore option from the drop-down menu.
After a few minutes, you'll see a completion notice appear on your screen. After that, disconnect your smartphone from the computer's USB port.
3: Recovering Your Lost Data Without A Backup
It's possible you're in this predicament right now. Data loss without a restore point would result in irreversible loss of information. For those who have Dr.Fone – Data recovery (iOS), recovering lost data is as simple as a few clicks away.
Using this toolbox has a number of benefits. Data backup from your PC or smartphone device is the app's main advantage. Here are step-by-by-step instructions for using Dr.Fone – Data Recovery to recover deleted photos and movies from your iPhone 13. (iOS).
To begin, go to the Dr.Fone – Data Recovery website and download and install it on your PC or MAC.
You will be prompted to connect your device to the computer through a data connection as soon as you start this application. Connect your smartphone to your PC if you haven't already.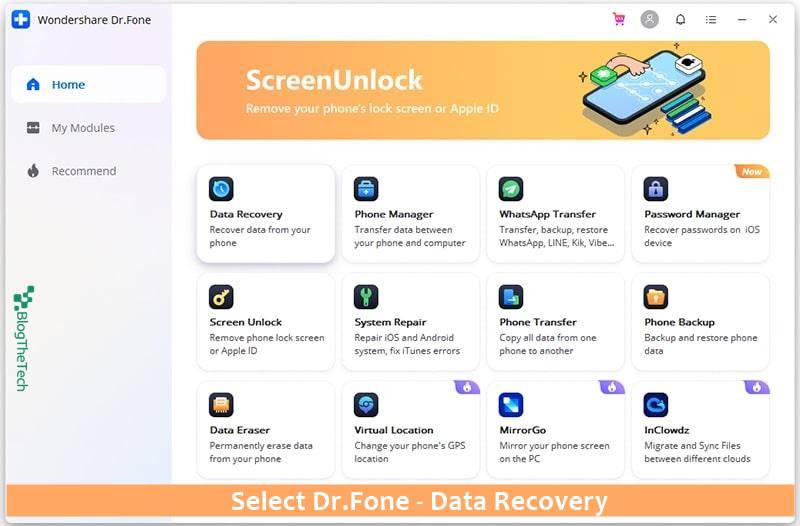 Data recovery may be used to restore lost or deleted files once your phone has been connected to the computer. Deleted data will be shown in the app once it scans your phone for them.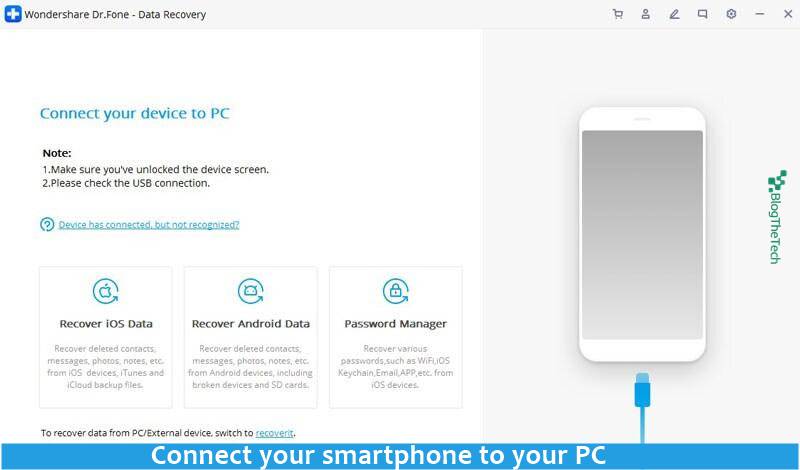 As the last step, make a backup copy of the data you just retrieved and save them on your PC. Unplug your iPhone from the computer after the transfer process is complete and all of your files have been successfully copied to your iPhone.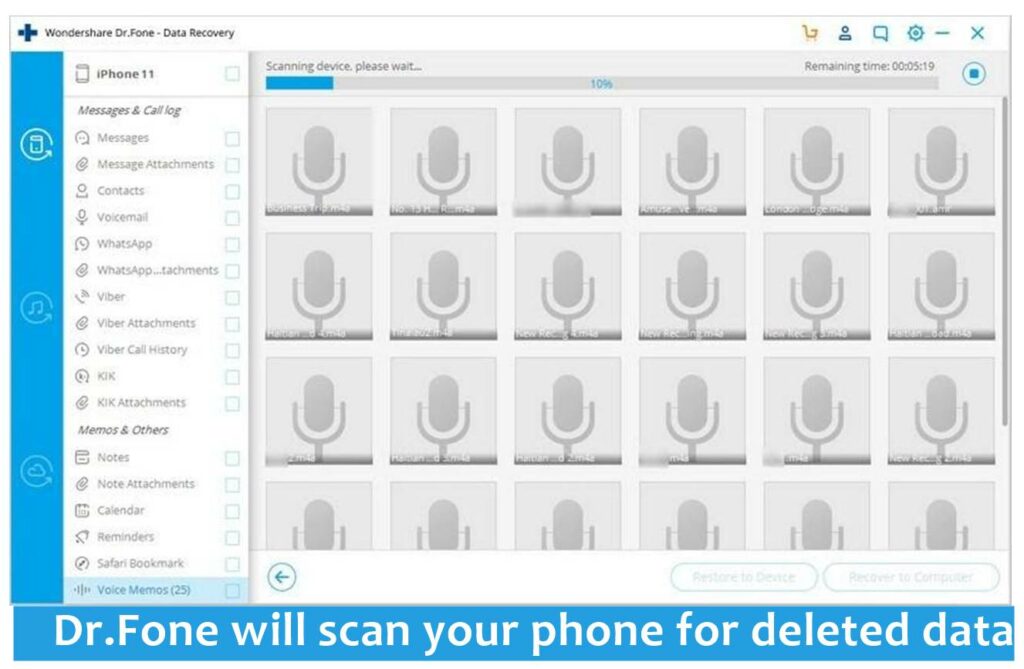 Conclusion
Dr.Fone – With the use of Data Recovery, you can get back your iPhone 13's lost photographs and texts. It's most effective if you haven't accidentally replaced the deleted data with any new data using another data recovery tool. You shouldn't add any new information to the device if you find that your data has been deleted. Before adding new data to your smartphone, download Dr.Fone to recover the previous data.
Follow Technoroll for more!
Editorial Staff of the TechnoRoll, are a bunch of Tech Writers, who are writing on the trending topics related to technology news and gadgets reviews.