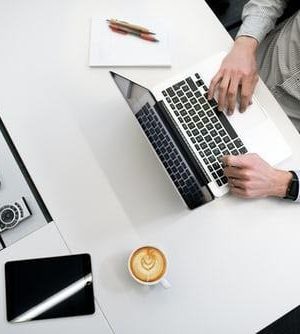 The cloud-based nature of real estate CRM software allows you to manage your business from a single platform, no matter if you are at the office or out on the road. This is possible because the data is saved in the cloud, allowing you to access it anywhere at any time. 
CRM software packages come with a variety of features. Typically, you can expect the software to help you in managing leads, tracking lead generation campaigns, managing your contacts, uploading contracts and other important documents, and staying on top of real estate trends by providing you with access to a variety of real estate lead generation websites, and more.
Single Stop Database
While tracking large quantities of data and business and advertising KPIs, these systems are meant to ensure everything is simple and easy to use and manage. By utilizing a customer relationship management system, agents may remain organized, identify properties, and attract and connect with potential, existing, and previous clients.
Real estate CRM enables real estate agents to upload their contracts, monitor all transaction deadlines, and give access to those who are involved in the transaction to examine papers and ask questions, among other things.
Help Manage Leads
Having many leads at the same time is like dealing with multiple offers at the same time—it may be both a blessing and a curse. If you're not careful, you might end up losing track of each lead while trying to do your juggling performance. The issue is most real estate websites allow potential buyers to contact the real estate agents responsible for marketing the homes.
A customer relationship management software tool can help you communicate with those potential clients more quickly. Potential clients who are interested in purchasing a new house soon may also come across your business. You can easily keep track of all potential customers and contact them as they move closer to their projected purchase date using customer relationship management software.
Keep Track of Listed Homes
Many prospective purchasers are using websites like Zillow, Trulia, and others to identify houses that they would be interested in visiting and possibly purchasing. You won't have to visit very many real estate websites with a customer relationship management system. 
Instead, many customer relationship management software products effortlessly integrate those websites into their platform. By visiting all the homes posted using your own software, you will be able to keep on top of the market in your area and share the specifics of those properties with your existing and future customers.
Grow Your Real Estate Business
The usage of a customer relationship management software system can be beneficial to new and beginning real estate brokers. Agents can use these tools to structure and build their companies while also optimizing their available time.
Consequently, greater customer communications, higher lead creation, and a more productive firm are all possible outcomes. While it might be tempting to do everything all manually, agents quickly discover that their capacity to handle customers is hindered when they do not have this strong tool at their disposal.
Manage Marketing Campaigns 
Most customer relationship management software packages allow you to track and view the data associated with your campaigns. This allows you to quickly determine which types of campaigns are successful for your company and which types are less successful. For example, suppose you want to generate leads through an email drip campaign or social media campaign. In that case, many CRM software packages allow you to track your campaign types and view the data associated with them.
Follow Technoroll for more!
Editorial Staff of the TechnoRoll, are a bunch of Tech Writers, who are writing on the trending topics related to technology news and gadgets reviews.