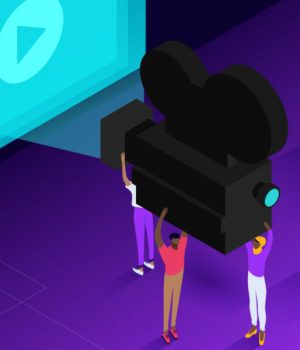 Any successful online company must give careful consideration to the selection of a reliable VPS hosting service provider. Even if a VPS Hosting Service provider's website is well-designed, this does not guarantee that their site will appear at the top of Google's search results.
On the market for virtual private server hosting services, there is a diverse selection of accessible solutions. In an ideal scenario, you would need to select the greatest service provider that can meet all of your objectives while remaining within your budgetary constraints. In addition to this, you will need to do a comprehensive investigation of each of the organizations that provide VPS Hosting Services and determine whether or not they meet your requirements. When selecting a VPS hosting company, it is important to take into account all of the characteristics that are included in the in-depth research. The most often seen parameters are as follows:
⦁ Price
⦁ Features
⦁ Technical support
⦁ Customer reviews
When choosing a VPS Hosting Service provider for your organization, some of the most significant criteria to look for are those that are given in the preceding list. These are the elements that you should focus on. This article will provide you with a comprehensive overview of the VPS Hosting Service offered by BlueVPS. They are a prominent provider of VPS Hosting Services, and they provide a wide variety of features and services, all at prices that customers can easily afford. Let's get started.
About BlueVPS:
BlueVPS is a web hosting provider that is located in Estonia. They provide Virtual Private Servers in addition to Shared Hosting options. The following are some of the places where their servers are located: London, Toronto, Amsterdam, Moscow, Chicago, Ashburn, Stockholm, Dusseldorf, Limassol, Frankfurt am Main, Hong Kong, Warsaw, Seattle, and Strasbourg are some the cities that have been mentioned. BlueVPS has received nothing but great feedback from customers who have utilized the service.
Check out the cost for BlueVPS web hosting as well as all of its other features, which are available across all of its different plans, for more information. In regard to the plans, kindly check out the list of reasonable rates that is provided below.
Location
A strong data center is required for a corporation in order to provide the best possible server performance and response time. Your website will be able to load pages more quickly if you select a data center that is located in close proximity to either the audience you are trying to reach or your place of business. BlueVPS maintains data centers across a variety of countries and regions, including the United Kingdom, Poland, Hong Kong, Estonia, Cyprus, and the Netherlands, amongst others. You have access to servers located in a variety of countries, including England, France, Germany, Singapore, Italy, Spain, Israel, and the United States of America, amongst others. You may now solve performance problems by choosing a server located in the desired area.
VPS Server Specifications
Lowest Linux VPS Package:
CPU: 1×2.66Ghz
RAM: 512MB
RAID-10 HDD: 6GB
Port: 1 Gbps
Bandwidth Unlimited
IPv4 1
IPv6 4
KVM Virtualization
SSH and VNC access
For a monthly fee of $3.99, you receive a 1-Core CPU running at 2.66 GHz, 512MB of RAM, and a 6GB hard disc drive. The Linux-based VPS server has a low starting price of only $3.99 per month, and you have the ability to modify the package to meet your specific needs.
Highest Linux VPS Package:
CPU: 4×2.66Ghz
RAM: 12288MB
RAID-10 HDD: 300GB
Port: 1 Gbps
Bandwidth Unlimited
IPv4 1
IPv6 4
KVM virtualization
SSH and VNC access
A monthly fee of $44.99 gets you a CPU with four cores that operates at 2.66 GHz, 12 GB of RAM, and a hard drive with 300 GB of storage space. From the main menu, you have the option to pick NVMe SSD storage as the medium for your storage. 8 dollars gets you a computer with a core clocked at 12.9 gigahertz (Epyc), 1 gigabyte of random access memory (RAM), and 12 gigabytes of storage space.
Customer Support
Although BlueVPS does not offer dedicated phone support, you may still get in touch with them using their ticketing system. You may get in touch with the support team using the ticket system, and they will promptly address any concerns you may have. The team that provides assistance to you will keep you updated on the problems that are occurring and how they intend to address the primary technical hurdles. A phone line that is open twenty-four hours a day, seven days a week is an important step that the business should take to increase its level of customer service.
Affordable Price
BlueVPS boasts that it is one of the most affordable Virtual Private Server (VPS) hosting services available on the whole market today. And to be fair, they do a rather excellent job of maintaining that assertion consistent with the facts.
BlueVPS is a virtual private server (VPS) hosting service that stands out from the competition due to the fact that its costs are shown to website visitors in a straightforward and transparent manner. I believe that BlueVPS should be commended for taking this initiative. You may view the prices of their plans without even having to browse down the website if you use a screen resolution and layout that is typical of most modern computers. In addition, the features that they offer are presented in an organized manner so that prospective clients may learn about them and choose whether or not BlueVPS's plans are suitable for them.
None of BlueVPS's rivals offer such a high level and variety of openness in their services. When you go to the website of some of our rivals, the rates are hidden, or they need you to join up before you can even view them. This is commonly done in order to sneak in hidden costs that they don't want to divulge until after they've persuaded you to register for the service (and partially commit to going with them).
The following picture provides a breakdown of the beginning rates for each hosting option available with BlueVPS:
Our Experience:
In the past, I have evaluated over a dozen different hosting services at technoroll.org, and BlueVPS is without a doubt one of the best in terms of the overall quality of its servers.
I have been making use of BlueVPS for a total of three months so far for the aim of conducting this evaluation. During that period of time, I have had nothing but positive experiences with the uptime of my server. To be more specific, there had been no period of downtime up to this moment. Because of their support staff, setting it up was simple, and the amount of processing power it offered was comparable to that of other hosting firms that are available on the internet.
Final Recommendation:
In light of all that has been discussed, let's go on to the most important question: "Would we suggest it?"
In response to this question, the answer is a resounding and unequivocal "Yes."
BlueVPS is a service that is focused on providing customers with value, is completely transparent, and has an excellent reputation. This service is ideal for any company or influencer that is looking to boost the visibility of their brand by utilizing BlueVPS's secure and reliable web hosting service.
If you want to raise people's knowledge of your company by employing a reliable web hosting service, BlueVPS will accomplish the task for you in a very satisfactory manner.
BlueVPS is another company that comes highly recommended by us to anyone who is seeking an easy-to-use and excellent VPS hosting service. They offer quick servers, excellent support, and a variety of useful services. Without making any sacrifices in terms of quality, each of these is made available to you at an astonishingly low cost (for what you receive). It is quite unlikely that you will find another web host that provides the same excellent services at a lesser cost as BlueVPS does, making it really exceptional in this respect.
Follow Technoroll for more!
Editorial Staff of the TechnoRoll, are a bunch of Tech Writers, who are writing on the trending topics related to technology news and gadgets reviews.