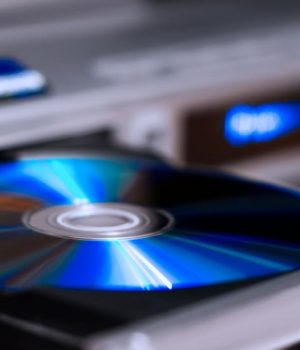 You may be wondering, "do people still actually buy a DVD player?" The truth is, though the market is not as huge as before, people still enjoy a good movie played on a Blu-ray player. In this age of digitalization, some consumers may think that it is more worth it to buy gadgets that cater to all of their needs. For example, there's a modern tablet that can be used as a camera, surf the web, send messages, and more. As the tech industry progresses, a good movie on a DVD may be also found online. Companies that sell Blu-ray disc players, such as Sony and Samsung, continuously adapt to stay relevant and satisfy a now specific market niche.
For the cinephiles who goes for quality
If you are going to ask a movie buff if it is better to watch on Blu-ray disc player than on an online streaming site, then the answer is yes. Cinephiles usually opt for the quality of the movie rather than just for the sake of watching it. By quality, we are talking about the resolution, how good is the audio, and how everything blends. On a normal streaming site, the highest resolution it can provide is up to 1080p high definition. On the contrary, modern Blu-ray disc players can go up to four times the quality of a 1080p streaming site. One example is the Sony 4k wifi Blu-ray disc player that guarantees to bring out the best of any movie. With 4k ultra high definition display, the color grading is more detailed and lifelike. You can also now access any online streaming website and the Blu-ray disc player will automatically do the upscaling of movies for you.
For the avid Blu-ray disc collectors
Some movie fans find joy in collecting tangible Blu-ray discs and organizing their movie library. Families still enjoy gathering in their home theatres. However, casual movie viewers usually opt for the digital version of these physical copies. Most online streaming websites offer subscription plans for you to be able to access everything that is on their website. If you do the math, you may think that paying for a subscription plan may be better compared to buying the Blu-ray discs separately. However, if you are someone who has been collecting Blu-ray discs for a while, you would know that some of the top-grossing films from the previous years are not available online and can only be watched by buying the disc. Even older and classic films can't be accessed online. This is the downside of the current online streaming websites– the huge gap between what they have to offer and what the consumers want to see.
Uncompromised movie experience 
Some movies are made for a wider screen. You may not know this, but there are times that online streaming websites tend to crop and trim movies or even zoom them in. This is because these websites automatically fill the screen and quality control fails. Sometimes, this may be also due to the device you are using to watch the movie. If you usually use a phone or laptop for viewing, then there may be instances that there's an incorrect output setting on your gadget. However, for as long someone does not notice it, these online streaming sites don't usually replace the title. There are also times that the quality of the movie suddenly shifts to a lower resolution in the middle of you watching it. This may due to your internet provider or event the specifications of your gadget. On the contrary, say for example you are watching a movie on a Samsung Blu-ray disc player, movies are shown on its original ratios so you can watch your favorite films without any compromise. Not only that, but most disc players also support Dolby True HD. Now, what does this mean? Aside from realist viewing experience, audio decoders let you enjoy a better quality on audios so you can enjoy sounds in their right tone, timber, and volume.
Final thoughts
Just like the classic vinyl record player, Blu-ray disc players are not going to be phased out. As long as there is someone who goes for the complete movie experience and quality, Blu-ray disc players still have a spot in the market.