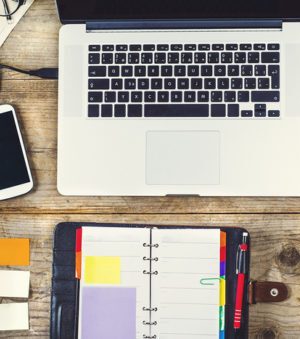 Why have savings gained importance over time? To develop a passive and steady source of income in increasing uncertainties, depositing in a savings account has become more crucial than ever. A savings account is a basic account with a bank or any financial institution, in which you can deposit and withdraw money while earning interest on the deposited amount. 
A few noteworthy features and benefits of a savings account are: 
ATM Facility
If you need cash, you can easily withdraw money from your savings account via an ATM. Most banks have their ATM branches spread throughout the world. But if you can't locate one in your vicinity and urgently need cash, you can also access your account from another bank's ATM using your ATM/debit card.
Net Banking and Mobile Banking Facility
A bank usually provides net banking and mobile banking facilities with a savings account. This makes your transactions easier and uncomplicated. You can send and receive payments electronically by merely logging in to your account. You can also download the bank's app and use mobile banking to ease your banking activities, making them accessible from anywhere. 
Passbook and Checkbook Facility
Most of the savings accounts provide this service. When you open a savings account, you'll get a passbook and checkbook with your account information. While the passbook records all your transactions, you can use a cheque to withdraw your money. You can also draw a cheque in someone's favor if you have to pay them an amount. In that case, you need to make sure that you have an equivalent amount in your account.
Automate Debt and Credit Payments
Banks allow account holders to automate debits for utility payments and paying bills. In such situations, the utility provider will ask the bank to make a payment, and the amount will be debited from your bank account. This is a quick and easy way to make payments on time and avoid delays. When you take a loan, you can set up an auto-debit facility from your savings account; the installment amount will be debited from your account. In the case of auto-credit, your account is linked to your investments or Demat account to ensure that the amount is received on time.
Convenient Fund Transfers 
If you have a savings account, you can transfer funds in no time via various sources, like, RTGS, NEFT, IMPS, etc. It cuts down the efforts to physically go and hand over the cash.
Additional Benefits
These benefits vary from bank to bank. A bank might offer to open a Demat account, a locker facility, etc. for free if you open a savings account with them. With everything being available online, the facility of digital savings account is also provided by various banks. You can open an account just with the help of 2-3 documents while verifying your information over a video call.
Cross-Product Benefits
Some banks provide cross-product advantages to their savings account holders. This means that if you already have a savings account with a bank, you can receive special deals and benefits if you open another bank account with them or choose to use any of their other items.
Steady Interest Rate
A savings account provides you with a steady interest rate between 3% to 7%.  Interest is measured on a half-yearly basis by most banks, calculated based on reverse repo and repo rates. However, your account's interest is subject to taxes if it reaches Rs.10 000 in the financial year.
Before opening a savings account, you should research well and open one with a credible bank like Axis Bank. They have ongoing lucrative deals and other benefits, in addition to competitive interest rates.
Start saving your money wisely right from today and follow Technoroll!