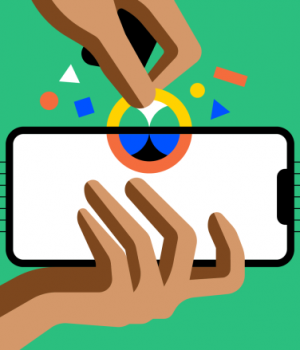 Mobile app development trends have seen a spike with aggressive technological advancements, especially post-pandemic era. In this regard, it's worth considering some of the best App development trends in 2022 effectively implemented by mobile app development company that is innovative and application-based. Numerous development standards have been favoring video conferencing, remote education, delivery, and media streaming. 
Some of the latest app development technologies include 5G, AR, VR, and numerous others. Cross-platform mobile development offers multiple advantages for a developer. The technology allows reusing a significant account of code that can ensure the utilization of less time and effort. Mobile hardware development as a part of mobile technology trends, including the utilization of optical and audio sensors, can guarantee better performance. 
A Highlight On The Top Mobile App Development Trends
Android Instant Apps
Instant apps have always been an essential part of Android app development and are still becoming popular. Android Instant apps always allow the users to go ahead with trying games or applications without installing them. Also known as On-demand apps, they usually do not occupy the extra space on intelligent devices.
In addition to that, the apps as a part of Android App Development Trends can help reduce unnecessary system interruption. Also, with that, you can get an amazing UI/UX design, more storage space, and compatibility. 
Blockchain Technology
The mobile app industry trends suggest that Blockchain technology has been booming presently with a range of features. Global blockchain market value will be $20 billion in 2024. 69% of banks have experimented with blockchain technology to make services seamless and transparent.  
These systems provide decentralized app development solutions. Moreover, it can guarantee transparency and elimination of unauthorized access and intermediates by utilizing robust security protocols. 
Advantages of Blockchain technology include reduction of data loss, deployment of data for better performance, especially in the cases of network failure. Moreover, you can expect the Blockchain android apps to be more secure and safer for data encryption. 
Internet of Things (IoT) App Integration
The IoT isn't a new concept; instead, there has been an increased demand of this technology in numerous fields. There has been a huge and immense rise in mobile penetration across a broad range of sectors. The IoT describes convenience and automated control to consumers. The IoT and mobile app integration have been proving to be the sophisticated technologies to alter the future landscape. The connectivity that enables IoT serves as a natural extension of supervisory control and data acquisition. In addition to that, it comes with a category of software application programs for process control. 
IoT helps with the gathering of data in real-time from remote locations that can control equipment and conditions. Certain predictions mention that more than 64B IoT devices will be there worldwide by 2025. 
Smart home technology, an example of IoT and mobile app development, is a guarantee to support your needs. IoT will witness steady growth in the coming years. IoT has been making it easier for users to handle Household devices, display devices, automobiles, smart devices through future apps. 
Apps for Foldable Devices
Mobile phones have been continually upgrading, and in this regard, Touch screens with one or no buttons are booming in the market. Foldable devices like the Samsung Galaxy Fold, the Huawei Mate X, have made a comeback. That said, these devices can help expand the screen size based on user preferences. 
The newest App trends mention that there will be an option to make a call with the device closed. Also, you can watch a video on a larger screen when you unfold the device. So, both resellers and content creators will need superior grade app development standards when it comes to the app development perspective. The app developers will make sure that the app seamlessly adjusts its display as the screen folds or unfolds.  
When an app is running on a foldable device, there will be a possibility to transition from one screen to another. The system in these fastest-growing apps triggers a configuration change in the fold or unfold transition stage. Foldable phones also work with expanded foldable controls. In this regard, it can be better said that the 3D rendering makes it straightforward to visualize the way the upcoming apps will look on a foldable device. Expanded controls allow setting the angle of each fold or the overall device posture. 
5G Technology
The 5G technology has been throwing a significant impact on app trends. Developers, resellers, and creators are using5G technology to change the way mobile applications function. The 5G technology boosts GPS-based mobile app development. What makes it very essential is that it can render exceptional precision at delivering information. In addition to that, 5G technology guarantee better connectivity and faster speed. 
Also, the user can get accurate real-time results to improve the performance of navigation apps. The automotive industry benefits a lot from 5G as 5G offers the possibility of real-time data transfer.  
Mobile devices develop the ability to transmit and receive data quickly. There has also been a rise in the influence of GPS-enabled Mobile App Development as 5G uses higher radio frequency and shorter wavelength. That said, it holds better precision capabilities, and 5G with higher frequency guarantees low latency. 
In addition to that, advanced processing allows remote handling. This concept directly connects to the growth of the Internet of Things devices, including refrigerators, lights, and cars. The latest predictions state that global 5G services will grow at a CAGR of 46.2% from 2021 to 2028. Speed and efficiency will improve with the utilization of 5G Technology. Mobile app trends suggest that 5G Technology can deliver a 10x decrease in latency. That said, it will help boost network efficiency and traffic capacity. The 5G Technology ultimately boosts the functionality of mobile apps. 
Artificial Intelligence & Machine Learning
Artificial Intelligence & Machine Learning has become favorable in emerging apps and devices. There has been the use of Artificial Intelligence & Machine Learning in Voice Search, Face Unlock, and Chatbots, to name a few. That said, AI in photo filtering apps like Face App and Prisma has taken the app experience to the next level. Artificial Intelligence & Machine Learning favor the better functionality of the connected mobile apps with overall easy accessibility, approachability, and ease of use. Artificial Intelligence, an inherent part of digital entities on the web, enhances accuracy and perfection in UI/UX.  
In addition to that, AI enhances the completion of monotonous tasks. What makes this technology even more favorable is that it can draw the analysis of the user behavior patterns for getting an idea regarding the relevant insights. Overall, it can be said that Artificial Intelligence & Machine Learning guarantee customer communication and strategic decisions. Automated reasoning with Artificial Intelligence & Machine Learning allows applying logical reasoning and solving complex problems. AI-based cameras, user predictions, voice translations are helping the users to a great extent. 
That said, Artificial Intelligence & Machine Learning allow Static Image Recognition, Classification, & Tagging. Also, you can expect the Algorithmic Trading Strategy that can guarantee performance improvement.  
Also, AI can guarantee Efficient and scalable processing of patient data. AI in mobile app development guarantees Predictive Maintenance, Detection, Classification, Object Identification, and Tracking. Also, the AI in mobile app development ensures automated geophysical feature detection. Also, you can get guaranteed Content distribution on social media. 
Augmented Reality & Virtual Reality
AR & VR technology impact mobile apps, especially when it comes to 3D camera, video, and gaming. But today, Augmented Reality & Virtual Reality is proving to be the mixed reality revolution. AR & VR with features like motion tracking, people occlusion turns into fully functional mobile apps. Healthcare, education, e-commerce, tourism utilize these technologies for a better experience. 
Future Trends of AR & VR include implementing these technologies in Virtual training simulations, Exploration activities, live music festivals & concerts, Visual Learning. Virtual reality serves with an entirely immersive experience that substitutes an explicit real-life situation. So, there has been a brighter future of gaming, marketing, e-commerce, education, and various other industries. That said, both AR and VR offer an upgraded experience. 
Key Takeaways
There has been a steep boost and rise in the advent of mobile app development trends that can satiate expectations. Functionally the modern app development trends favour turns out to be highly advantageous. Developers bring App development trends to users via mobile apps. 
The future of mobile apps is completely bright as there has been the continual implementation of new technologies. AI, VR, 5G, and Cloud Gaming can guarantee a better experience. The developers have been implementing new features & functionalities that are advantageous to the users and are also highly productive to boost the business in numerous ways. 
Cross-platform single code base applications guarantee a better future of app development companies that can cater to the needs of app developers, owners, businesses, small entrepreneurs, and users.
Follow Technoroll for more!