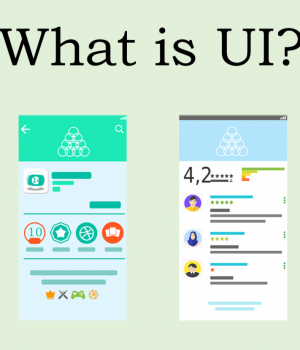 Do you know how users interact with your application? Is your site fast and efficient? In an ideal scenario, you want your customers to easily solve their problems with your products and have a positive experience. This is because a good user experience pays off.
What is UX / UI design?
UX design is the design and design of interfaces based on UX research and direct study of user experience and behavior. The goal of UX is to provide maximum customer satisfaction. Great UX design creates a software product that is easy to use, intuitive and engaging.
Meanwhile, UI design (short for the user interface, literally "user interface") is the process of improving the presentation and interactivity of a software application or product. It focuses on navigation, appearance, and how the product interacts with users. The user interface also addresses issues such as responsiveness, efficiency, and availability. Other important distinguishing features of a seamless user interface design include a consistent layout and appropriate graphic style.
5 Key Components Of UX / UI Design?
Information Architecture
IA in short is the development of the information structure of a website or application to meet the needs of a business. The main goal of IA is to provide users with convenient navigation regardless of the browser choice.
Interactive Design (interaction design)
It is the process of conceptualizing the design of a product and how users will interact with it. It involves brainstorming and design: choosing colors, aesthetics, typeface, images, sound, movement, graphics, and space, among others. How can you use these elements to maximize your user experience and user experience? Interaction design tries to answer this question.
Usability Design
Usability comes from the word "usable" derived from "use". It's all about ease of use. A complex app or website won't appeal to many. If users find a product difficult, they will abandon it and sometimes never return. Ui design services aim to provide products that are easy to understand and easy to use.
Wireframe
The wireframe is the process of creating a sample application (or website) to test product features while waiting for the actual launch. Some of the areas of focus when testing the framework include functionality and usability. Does the application work? If so, does this serve its intended purpose?  free wireframe software is a big part of every UX/UI designer's daily job. There is an overwhelming number of wireframe tools out on the market that promise to make creating wireframes quick and easy.
Visual design
Seeks to improve the aesthetic appeal and usability of the product through suitable imagery, typography, layout, and color. It involves choosing the right elements based on your application/website area and placing them carefully to create interfaces that optimize the user experience and drive conversions.
The Main Advantages Of Ux / Ui – Design For Business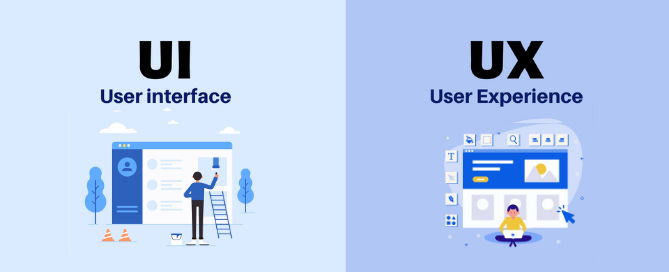 As we already know, UX / UI design can be incredibly profitable for a business if well implemented and executed. It also helps you shift your focus from business to customer focus.
Let's summarize why UX / UI is important.
Engage Users
Great user interface and user interface design make you stand out. Whether in various app stores or search engine result pages, top UI design agencies make people notice your products. This first impression is very important. This can help you get a lot of traffic. Once visitors enter website, the user-friendly UX / UI design will also allow them to browse for longer. Longer residence times are directly proportional to increased conversions.
Retain Customers
An effective user interface and user experience design are also critical to generating repeat sales. If customers find your website to be easy to use and highly personalized to suit their needs, they will definitely come back. Needless to say, repeat sales are some of the most profitable.
Boost Branding
Branding has several key benefits. This will make it easier for customers to recognize your business. Brand awareness can drive you traffic for a very long time. Branding also enhances business confidence. As soon as customers see your brand colors and logos, they immediately calm down. This can build customer loyalty, leading to repeat sales over a long period. Great UX / UI design is an essential component of digital branding.
Improve Customer-centric Approach
A satisfied customer is not only a regular customer but also your best advocate. Wherever they go, they won't forget to vouch for your business and products. Finally, a satisfied customer can be an important source of helpful feedback. If they feel that you can do better in a certain area, they will immediately let you know. Good top UI design agencies go a long way towards achieving this satisfaction.
Editorial Staff of the TechnoRoll, are a bunch of Tech Writers, who are writing on the trending topics related to technology news and gadgets reviews.