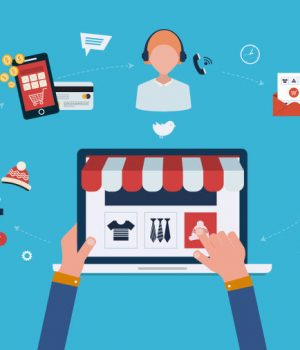 Want to grow your eCommerce business? You cannot excel in your online business without knowing how to conduct better eCommerce market research. For a business to be successful, you need quality research. Otherwise, you won't be able to make informed, data-driven business decisions. Big eCommerce companies perform market research to know their target audience, gain consumer insights, gather user-generated content, plan business strategies, and launch new products. However, it's essential to use proper text analytics and digital tools, and steps to carry out practical and useful eCommerce market research. With this in mind, we have come up with the three most important steps to help you better your eCommerce market research. 
Why Is Market Research for eCommerce Important?
Market research is required for a brand's growth and development. With quality market research, you can scale up your eCommerce business by reaching out to the right audience. Targeting the right audience will automatically lead to more conversions, and hence, more profit. 
Whereas, your business can fail miserably without market research.
Whereas, your business can fail miserably without market research. 
Furthermore, data collected from market research can prove to be extremely useful if you have the right tools to extract consumer insights and UGC data. The correct information can tell you about the latest trends, customer behavior, your target audience, and much more. 
However, your market research will count only if you perform it correctly. With this, let's move to discuss the three significant steps to improve your eCommerce market research.
Below are Three Steps for a Better eCommerce Market Research
Lack the skills to conduct better eCommerce market research? Don't worry. Below are the three significant steps that you can keep in mind for your next market research. 
Use an eCommerce Market Research Tool:
Using eCommerce market research tools helps gain consumer insights and optimize sales. They help in better market research at a fast speed. Some advanced eCommerce market research tools available in the market can help you with market research for eCommerce. Revue is one such eCommerce insight gaining platform that uses AI-driven market research tools to optimize your market research. It's an AI-driven customer opinion analyzer tool that helps boost web pages and digital ad campaigns. With Revue, you can gain instant consumer insights and opinions on your products and brands.
Research about Your Audience:
For successful market research, it's essential that you research about your audience. Conducting market research on an inappropriate audience will not get you useful insights. Therefore, you should carefully research your audience and know your target audience to perform market research. Analyzing your target audience will help you increase your sales.
You can use segmentation and personalization techniques to better research your audience. Segmentation is a process of grouping your audience into categories based on different criteria such as age group, gender, brand preference. This process helps in providing customized services/products to other segments. Through personalization, you can connect with your audience on a deeper level by sending them individual messages.           
Research About Shipping & Fulfilment:
The better market research also involves knowing about shipping and fulfillment. Shipping strategies play a significant role in gaining more customers. What if you incur the entire shipping cost from your customers? They will look for some other website to get discounted shipping or free shipping. Therefore, you should keep your shipping charges as low as possible. Moreover, you can offer free shipping to your customers on special occasions or maintain a minimum order value to help them qualify for free shipping. 
Many brands also invest a great deal in packaging to impress their customers.Doesn't matter what industry they're in, be it the food industry or the medical one. In the pharmaceutical industry, for example, medicine packaging design plays a crucial role in ensuring the safety and convenience of customers. Therefore, investing in high-quality packaging that not only impresses but also protects the medication can lead to greater customer satisfaction and loyalty.
Giving your customers more than their expectations will work in your favor. Moreover, checking on your customers after receiving the product, sending them a thank you note, or asking them for feedback will help you personalize with your customers. All these tactics will make your customers happy that you care for their satisfaction. 
Conclusion
You can level up your game of eCommerce business by conducting better market research. Many eCommerce companies fail to grow their customer base because they don't invest time and money in market research. Without proper market research, their products don't get visibility in the eCommerce industry. However, with excellent and well-structured market research, you can improve your eCommerce conversions by reaching out to the right audience, gaining consumer insights, and performing sentimental analysis to understand your consumers' requirements better. 
To boost your eCommerce business, you should master the skill of conducting market research. There are many ways in which you can better your eCommerce market research to grow your business. Using market research tools to research your audience, this article has discussed some of the top ways to conduct better market research. 
Follow Technoroll for more!
Editorial Staff of the TechnoRoll, are a bunch of Tech Writers, who are writing on the trending topics related to technology news and gadgets reviews.