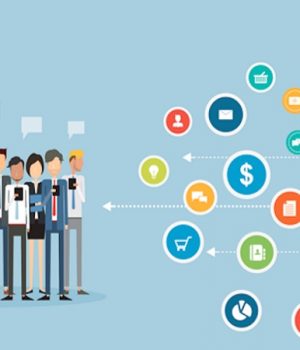 In today's world of technology and online presence, digital marketing has become an essential part of customer outreach as well as marketing techniques of businesses. Digital Marketing provides one of the best ways to connect with your customers, gain new customers, and drive up your sales. Therefore, it is important to use the right tools to reach your goals. As digital marketing differs from traditional marketing, the tools that are required to make the most impact on online platforms are necessary. A good digital marketing training would ensure that you are equipped to use these tools to get the maximum benefit out of them. These tools help even small companies get the maximum benefit out of using digital platforms for marketing. Here are some of the tools that you can use for your business and get ahead in the digital marketing game
1. Mailchimp: 
This is one of the best tools available in the market for simplifying email marketing processes. This email marketing software is one of the top-rated tools available. Small companies can utilize the free version of the tool to get their work done. The paid version has better features and provides a comprehensive set of features that allow you to have a hassle-free email marketing system. Mailchimp automatically sends emails to your customer list at the pre-designated time that is appropriate. Along with this, you also get analytics support with Mailchimp that allows you to have a clear idea about what to improve for future campaigns.
2. Google Analytics:
Most digital marketers know that Google Analytics is the very first tool that is used in the Analytics part of digital marketing. Almost all websites over the internet use Google Analytics. Currently, 29.3 million websites are using Google Analytics, according to a report by BuiltWith, a website that tracks software used on websites across the internet. This is one of the best tools available to track various things like daily visitors, visitor demographics, what pages are the most popular, what route do visitors take when they visit your website, how long they spend on your website as a whole, and individual pages as well, how your sales funnel works and various other things. By using Google Analytics on your website, you can get to know about the visiting habits of your consumers and ensure that you market your product or services according to your customers.
3.Sendible:
Sendible is a social media marketing tool that covers publishing as well as for analytics solutions for its clients. It is one of the leading software available in the market and is used by various companies that have an active and engaging social media presence. This is one of the best tools to use if you would like to grow your brand or business by using social media marketing. One of the best features of Sendible is that it can synchronize with other marketing tools. This helps marketers keep track of their progress across various platforms. Along with this, this tool also syncs with cloud platforms such as Google Drive, One Drive, etc., so that exporting and importing multimedia and other forms of data is easy and convenient.
4.Landscape :
Content creation is one of the most popular ways to attract traffic and use digital marketing to its full potential. Content Marketing is a big part of Digital Marketing and if done right, can result in successful marketing campaigns. Therefore, whatever content that gets put up on your website, social media platforms, or any other platform is always relevant as well as precise. Landscape helps you do that without much fuss and complexity. Content includes more than just words and an amalgamation of various images, words, and videos is what makes content marketing so unique. The tool will help you create perfect images, videos, and texts that are well suited for your website or social media platforms. This makes the viewing experience a lot better for your customers. This, in turn, results in better sales and a successful marketing campaign.
5.Visme :
Visme is another tool that helps digital marketers put out information in a better and efficient way. Infographics are one of the most efficient ways to give information to your customers without making the information too boring and lengthy. A perfect blend of text and images would make delivering information more efficient. Visme has infographic templates that can be used to put in your information to get a simple and easy infographic. You can also build your infographic from scratch using the tools on this platform. Along with this, you can also create other interactive content that can help you connect with your customers and make your website or social media platforms more interactive. Visme is a great tool for content creation.
6.Woopra: 
Woopra is one of the best tools in the market for e-commerce websites. Running and promoting an e-commerce website can be a difficult task and Woopra helps you manage the analytics part of the business with ease. This unique tool uses various features that help companies deal with issues like cart abandonment, which is a fairly common issue with e-commerce websites. This analytics tool analyses the overall experience of a customer who is shopping on the website and provides detailed insights to understand what causes people to not purchase what they have added in their cart. This is very useful to make sure that companies provide correct incentives at the correct time to ensure that customers buy the products that they add to their carts.
7. CoSchedule:
  CoSchedule is a content tool available for digital marketers to plan and schedule the release of various content as a part of the company's digital marketing efforts. You can have all your team members as a part of the process by adding them to the tasks. A calendar is also available to schedule your tasks for the future, assign a task to team members, and to ensure that everything runs on time. This tool will also ensure that you do not miss anything. One of the best things about CoSchedule is that the calendar incorporates your data from multiple marketing channels that help you in organizing your campaigns swiftly and effectively.