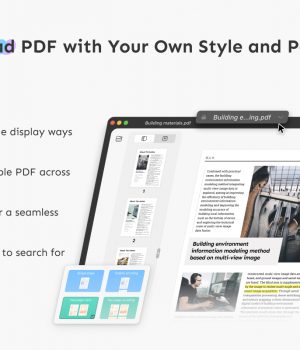 The demand for remarkable PDF software is understandably rising considering that most work is now done digitally. However, there are various options to choose from with a great number of PDF applications developed. There are some that provide you the satisfactory need to get the job done immediately on PDF files but require complicated instruction. The functionality of some PDF software is also challenged as users complain of expensive subscriptions and a very intricate interface that requires a lot before you can edit PDF documents. These services that need a fee from a PDF program may be the greatest impediment to achieving that optimal and productive experience with PDF files. Because if you stick to a limited version, embrace a limit to the number of documents you may process, the lack of advertisements, the lack of watermarks, and more inconsistencies.
But worry not for this is your lucky day as you will have the opportunity you surely would not want to miss to grab the better choice and skip the debate on which PDF software to use – the UPDF.
Unique Reading modes
The UPDF by Superacer Software includes a useful function that allows you to choose from its distinct reading modes to suit your preferences. Choose from single-page, single-page scrolling, two-page view, and two-page scrolling modes. Enjoy any of these modes, since they both offer a much-improved user experience by letting users traverse amongst the numerous pages of a file without having to wait for them to load.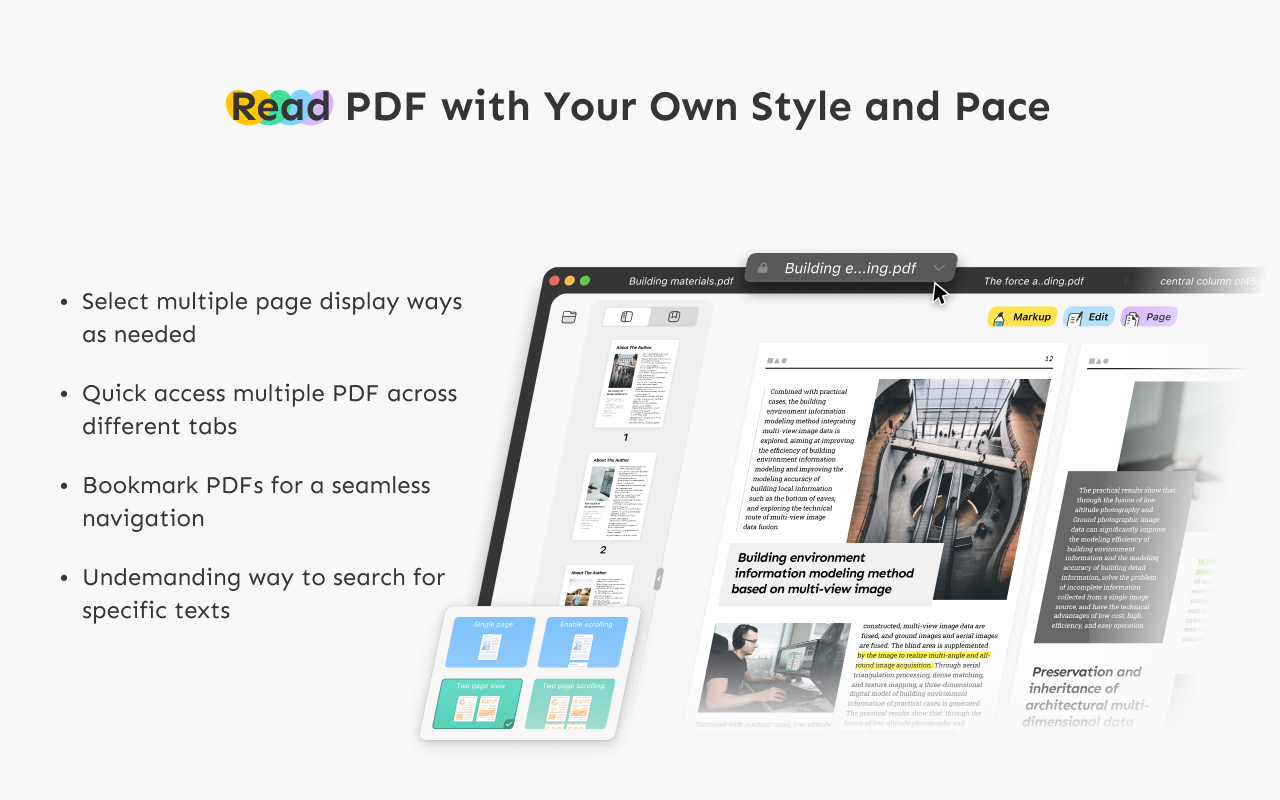 Smart annotation tools
On paper, leaving a mark is vital, especially when you wish to highlight specific sections. The annotation function of the UPDF is highly respected since it is a practical method for increasing productivity. This clever program allows you to take notes on critical documents as well as highlight, underline, and strike out certain areas. To make adding text faster and easier, you may utilize shapes and text boxes. As you continue through your PDF experience, you will surely have access to sticky notes to add reliable side notes.
Edit PDF like a professional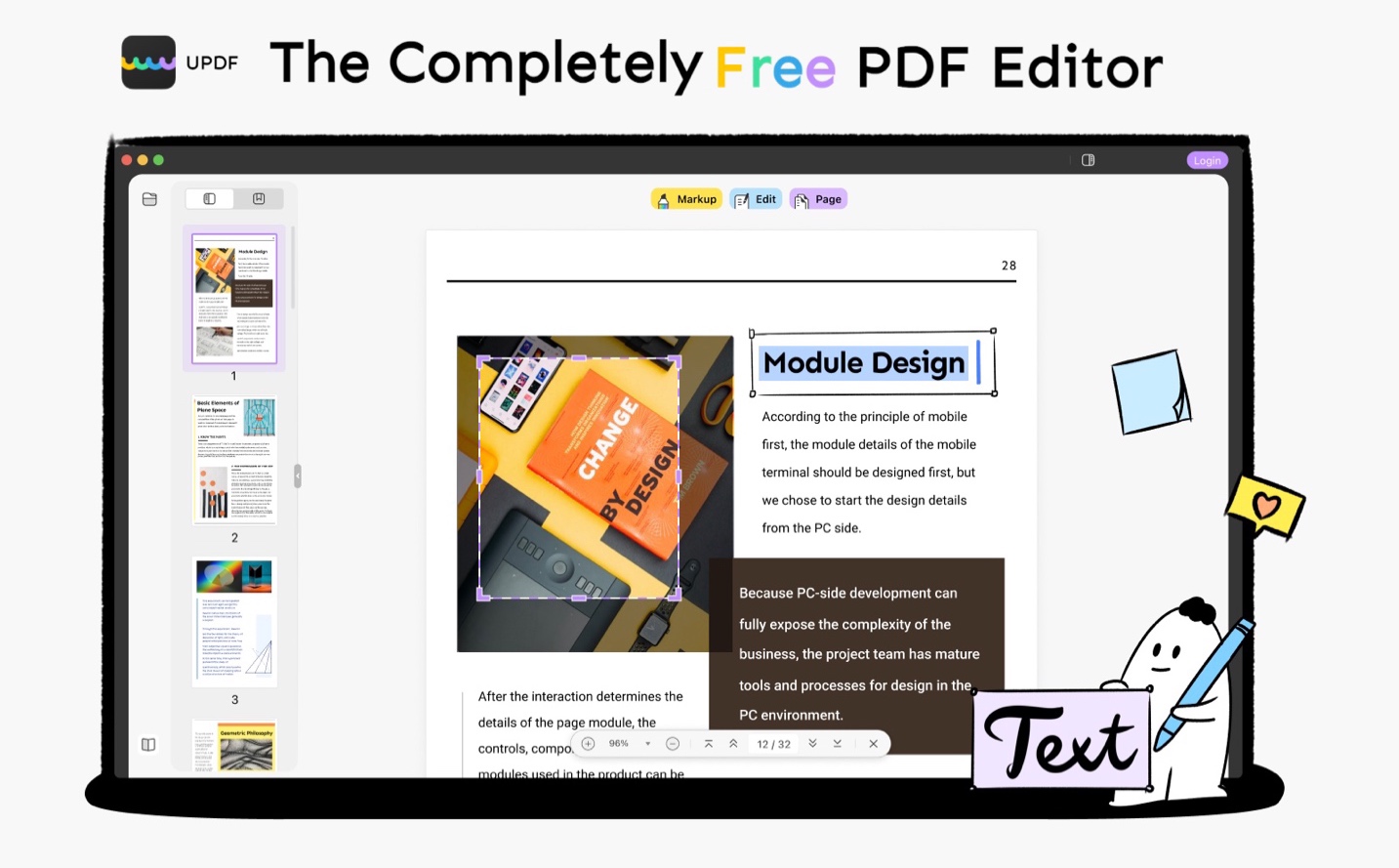 Consider having total control over your PDF. Seems impossible, right? You can edit text and images in PDF as well as the text's formats such as font style, color, and size in this intuitive software. Because the text orientation may be modified as needed, you can obtain that pleasant and well-organized layout when dealing with your PDFs. You have total control over every detail discovered in your PDF files since you may cut, rotate, modify, remove, or delete photographs.
Modifiable Page settings
The UPDF is designed with your needs in mind, needing to organize PDF pages while editing numerous or huge numbers of PDF files simultaneously. You may arrange PDF pages as well as batch-process several PDF files at once. You can also customize how the PDF pages are presented. Using the UPDF You can rotate, rearrange, and even change the orientation of PDF pages without difficulty. Finally, you may remove and eliminate PDF pages that aren't relevant to you.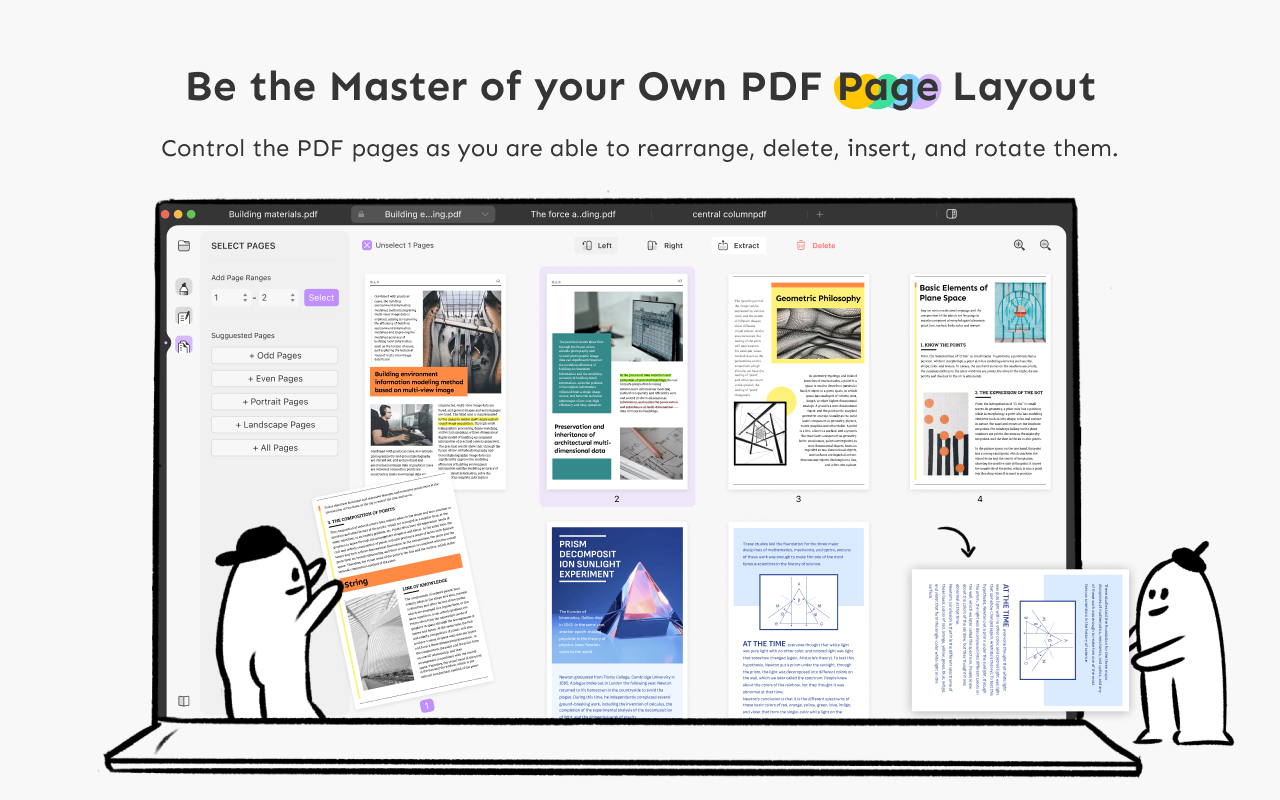 Pros:
Free PDF editor is a truly cost-free tool.
It is designed with the simplest and most user-friendly interface, making it extremely simple to use.
For your files, advanced security integration is available.
Customer-focused, round-the-clock service.
Cons:
The current version lacks OCR and file conversion, however, this is planned to be developed shortly.
With the growing number of PDF editing software, UPDF shows to be a worthwhile pick and a superior one to have. Since the popularity of PDF files has grown, tools such as PDF Expert, PDFelement, Nitro, Foxit, and Adobe Acrobat have been developed to address the rising concerns that these files have. Most people complain about an affordable subscription with subpar PDF program performance as one of their issues. While some offer affordable full-version prices, they nonetheless fail to deliver the desired results, such as erroneous edits, a user interface that is not user-friendly for novices, and confusing file management instructions. The UPDF was greatly developed primarily to fix the shortcomings in existing software that are mentioned, and it is designed to not give you a similar feel. You are now just one step away from selecting a superior Adobe acrobat alternative, which provides you with more than enough incentive to buy in software that requires no payment at all. A Free PDF editor that acts as a responsive tool as a PDF editor for Mac and Windows is what you deserve and the UPDF software ensures you have it. Don't worry, the Android version will also soon be available for you to access in June. It is primarily designed to work with PDF files, whether to edit them or just manage them in a variety of ways. It ensures that your goal of having the correct tools to use to increase productivity is recognized, as the UPDF is equipped with the necessary capabilities. To begin the greatest illustration of a seamless work in action, simply sign in to a freshly formed UPDF account to start a good PDF experience.
The conventional deal is to conclude using guaranteed methods and the UPDF is built to stay up with the newest technologies, ensuring that every tool you use is the most up-to-date available. Furthermore, you will have many more methods to improve your PDF editing experience in the future months. The UPDF now has OCR (Optical Character Recognition), which allows it to extract text and transform scanned documents and photographs into editable, searchable PDF files with ease. You'll soon be able to convert PDF files to a variety of popular formats, including.docx,.xls,.ppt, and more, providing you total control over your documents. You will be able to add digital signatures to PDF files as well, which will speed up activities that require signatures. Never underestimate the potential of this one tool, which allows you to push the boundaries of PDF editing, customization, and security. The UPDF has arrived to remove the table and close the deal.
Follow Technoroll for more!