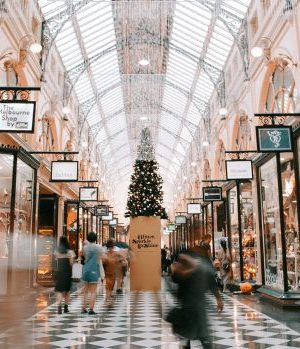 Shopify is one of the largest ecommerce platforms on the internet. It is popular due to its high degree of customizability and easy inventory management system. Business owners using the platform need to plan for lead generation and retainment – as all retailers do. Here are some tips for Shopify success. 
SEO
Make sure that your Shopify site's SEO is on point. Any good Shopify expert will agree that search engine ranking performance is crucial to ecommerce success. Conduct keyword research, hire an agency and ensure website speed and accessibility is up to scratch. Shopify is well equipped for Search Engine Optimization – allowing for a large amount of customization and media hosting. Make sure to keep SEO efforts natural feeling: the latest Google algorithms can sniff out keyword stuffed pages and AI generated content very easily indeed. 
Mobile Compatibility 
Over half of all internet use is mobile. This should be enough to convince any Shopify based business owner to plan their website with mobile compatibility in mind. Search engine companies like Google algorithmically penalize sites that are not mobile compatible: ranking them lower than more accessible sites. The mobile market is very important indeed. Don't ignore it! 
Interactive Content 
Offering interactive content is a great way to keep customers sticking around and keep them engaged with the services or products offered. Games, quizzes and giveaways are all examples of what is called 'experiential marketing'. The theory goes that consumers will be retained by a company if they have a genuinely interactive and memorable experience related to said company. 
Social Connectivity 
Your ecommerce selling page should act as a central hub – connecting all of your internet real estate together into a network in itself. Make sure to post regularly on your social media pages, and always link back to your selling page. Social connectivity improves your Search Engine Optimization performance and allows for a degree of reciprocal interaction between consumers and vendors. 
Email Collection 
Use every legal opportunity that you can to collect email data. Emails are one of the most useful pieces of information you can ask for. Customers that provide their emails should be asked to opt in to receive future marketing materials from the company. This allows for direct marketing to take place – targeted at an audience that has already shown interest in the services or products offered by an ecommerce business. Email collection is essential in the creation of a loyal and up to date customer base. 
Swift Customer Service 
Swift customer service is immensely important in all areas of retail. It can be very hard to retain customers and spread positive brand awareness if consumer queries are not addressed appropriately. If you do not have enough staff (or time) to address each enquiry in person, consider adding a chatbot plugin to your site. A good chatbot will be able to deal with simple enquiries while delegating more complex or sensitive questions to human operators. The first – very limited – chatbots were developed in the early 1990s. Today's bots are far more responsive and contextually 'intelligent'. 
Follow Technoroll for more!
Editorial Staff of the TechnoRoll, are a bunch of Tech Writers, who are writing on the trending topics related to technology news and gadgets reviews.