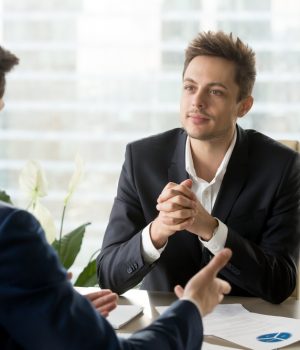 As we enter 2022, changes in the manner in which we work, where we work, why we work, who we work with, and the technologies used remain in continual flux. Most of the changes started before the pandemic, were given acceleration by the pandemic, or go on towards becoming permanent aspects of the entire workplace. 
The global pandemic has brought about changes in the manner we work. Moreover, the pandemic has also prompted a new series of the latest HR trends to which the entire Human Resources industry should abide in a coordinated manner. 
The top HR priorities 2022 reflect an immediate response to the latest HR trends –forcing organizations of the world to change the entire workforce as well as workplace strategies. In turn, this implies that HR leaders are expected to evolve the manner they go ahead with identifying, attracting, and retaining critical skills. They should also aim at redesigning work towards enhancing the EVP or Employee Value Proposition and driving business performance. 
Top HR Trends 2022 To Look Out For
Employee Well-Being as the Future
Employee well-being can no longer be regarded as employee benefits. On the other hand, employee well-being is the opportunity of the employer to support the respective employees in different aspects of their professional and personal lives. 
Employee well-being has expanded beyond the notion of only physical well-being. It now includes emotional, social, financial, and career wellness. Since the advent of the COVID-19 pandemic, the well-being of employees has outgrown beyond the boundaries of focusing on individual employees to reach out to the entire family. 
As the global pandemic enters its subsequent years, the overall focus on employee well-being has affirmatively shifted from enhancing organizational benefits to improving the family life experiences of the staff. 
Hybrid Offices
In 2020, as per a Gartner study report of 127 companies, it was observed that a majority of them were changing post-COVID workplace scenarios. The survey reported that 47 percent of companies will be allowing employees to continue working remotely even after the pandemic. Other companies aim at introducing flexible working days such that employees are able to choose between on-site work and remote work.
A hybrid office is a leading HR trend in 2022 offering access to a versatile approach to workplace organization:
A co-working organization of the business in which employees will not have access to a dedicated desk or workplace. They can book workplaces in advance upon deciding to work on-site. 

Flexible remote days or hours such that employees are capable of managing the workflows and working some time out of the office.

Partially remote working in which a part of the workforce operates remotely and the other part working on-site. 
Companies nowadays are increasingly rethinking the real estate strategy towards reducing long-term office rents and investing in properties that will function as premier locations and headquarters. 
Employee Upskilling
A recent survey by Udemy reported that the overall demand for employee upskilling increased to as much as 38 percent in 2020. When compared with 2019, it was only 14 percent. 
Upskilling is regarded as a highly lean and sustainable approach to the development of the workforce. Upskilling initiatives are aimed at helping HR professionals towards retaining employees, boost overall morale, and reduce costs on onboarding and recruitments. 
The previous year, businesses had to face the challenge of laying off, transitioning to remote work, and increasing the number of sick leaves. In order to stay agile and adapt to a number of market challenges, organizations can implement upskilling initiatives for helping the workforce in staying competitive in the job market. 
DEI –Diversity, Equity, and Inclusion
In 2020, the number of search queries related to workforce diversity had increased by around 74 percent. Organizations understand the importance of diverse teams for driving business innovation, team morale, and profitability. As a matter of fact, organizations featuring a highly diverse workforce report having around 19 percent higher revenues in comparison to organizations having low diversity. 
Some leading HR trends 2022 related to DEI are:
Education Initiatives: For instance, Starbucks recently came forth with anti-bias training for employees of Canada and the US for fighting race and ethnicity bias. 

Redefined Hiring Strategy: Hiring is the first step towards developing a diverse workforce. The blind hiring process,

diversity sourcing

, and AI-powered candidate screening are some common recruitment techniques for helping HR executives come up with diversified teams. 

Accountability and Analytics: Employee diversity will help in SMART business goals. Additionally, it will also help in monitoring HR goals and creating an inclusive workspace. 
Empathetic Leadership
During the pandemic, it was observed that there was a 20 percent increase in the number of calls to Lifeline. People continue looking for certainty and assurance as the entire world is unreliable and stressful. In such a scenario, it is imperative for company leaders to go ahead with empathy and compassion.
The role of an HR manager has changed significantly from what it used to be earlier. The job is nowadays not just limited to providing guidance and feedback on tasks. They are also serving as mentors for the entire team. They play the role of someone employees can look up to and reach out to whenever needed. Businesses should be capable of providing their management teams with the essential skills and training to develop successful leaders for the entire workforce. 
Redefined Employee Experience
With the global pandemic, the concept of employee experience has shifted to the concept of life experiences –not associated with physical or office presence with a dedicated team. A recent study report revealed that companies will now be focusing on the development of strong leadership along with a sense of trust amongst the current workforce. These reports are not surprising as employees are also seeking a supportive and reliable environment in such uncertain times. 
Conclusion 
To keep up with upcoming challenges and depend on data instead of intuition in HR decisions, you should opt for reliable and customizable software solutions. 
Follow Technoroll for more!
Editorial Staff of the TechnoRoll, are a bunch of Tech Writers, who are writing on the trending topics related to technology news and gadgets reviews.