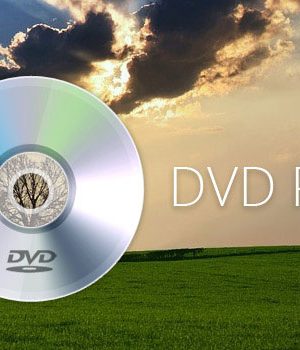 Almost all computers have embedded DVD drives. And people increasingly prefer to enjoy DVD on PCs. To enjoy high original picture quality of DVD on PCs, you not only need a good DVD drive, but also should install an appropriate DVD player software. There are many DVD players on the market. If you search for DVD playing software in Google search engine, you will get a long list. It is impossible to test every program to find out the best. We will introduce the best in this article. You can choose the appropriate one according to your requirements.
1. VLC Media Player
Apart from the built-in free DVD player on Windows 7 computer, which plays DVD files on Windows computer directly, VLC should be your first free option.
VLC Media Player is one of the most popular open source media players. It could run on Windows, Mac OS and Lunix. VLC Media Player is a free DVD player software.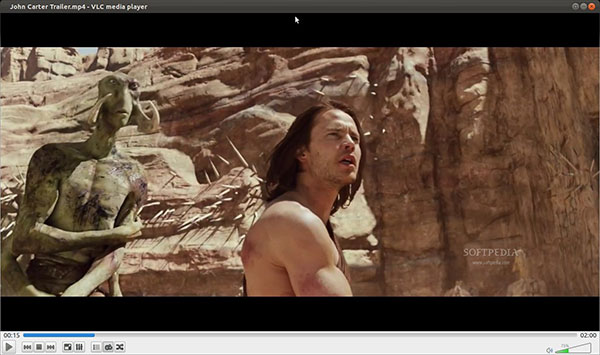 1. Besides standard DVDs playback on Windows 8/7/10, VLC media player also supports blu ray DVDs and other disc formats.
2. VLC media player has the capacity to play encrypted discs and region code protected DVDs.
3. The pictures quality and audio experiences are excellent when you play DVDs with VLC.
VLC won't play DVD videos on computer? Get the solutions here.
2. KMPlayer
KMPlayer is another open source media player that supports to playback DVDs.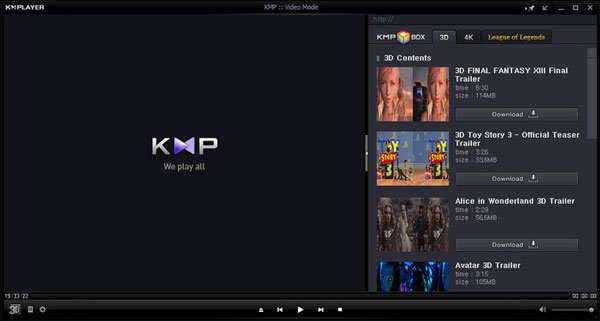 1. It is compatible with most Windows operating systems, including Windows 10 and the touch screen of Windows 8.
2. KMPlayer only dominates a little CPU, so you can enjoy movie with it and do other tasks on your PC simultaneously.
3. Unlike some media players, KMPlayer could provide smooth movie experiences.
4. The built-in internal codecs feature makes KMPlayer one of the most stable DVD players.
3. PowerDVD
PowerDVD is one of high quality DVD player software. It could meet all the demands related to DVD playback, although the price is a little higher to ordinary people.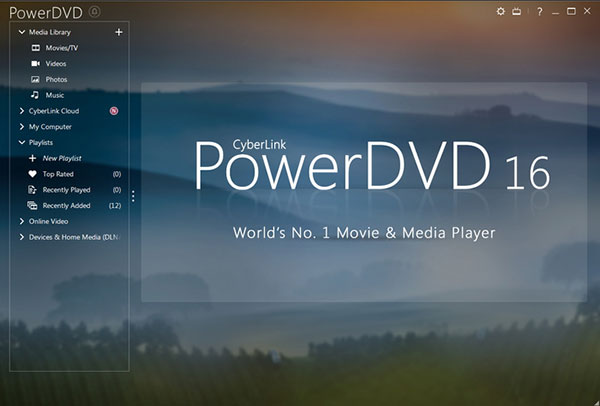 1. It is a dedicated DVD player for Windows users to play DVD from Netflix and other sites..
2. You can find all necessary functions on the concise interface.
3. If you are an advanced user, you can adjust the configurations and control DVD playback.
4. In addition to standard DVDs, It is able to play blu ray discs and other disc formats.
4. SuperDVD Player 5
SuperDVD Player 5 is a DVD player for Windows users with unique design. The player, playlist and controller are separated. When you playback your favorite DVD, you can hide the control and playlist. And the interface is more like a DVD player firmware.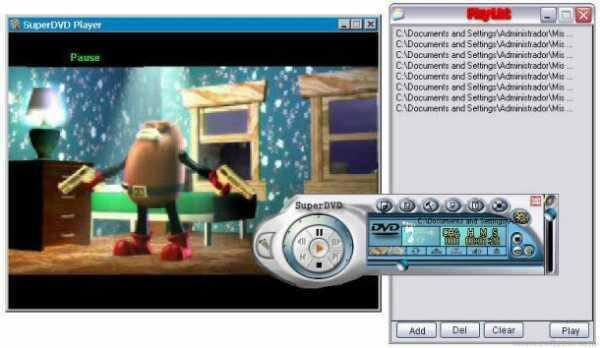 1. Besides standard DVDs, SuperDVD Player 5 could read VCDs, SVCDs, and DVDs.
2. It provides all necessary functions related to DVD playback.
3. And you can create screenshots with SuperDVD Player 5.
4. Although it does not support HD movies, the embedded five-channel surround could give you wonderful audio experience.
5. UMPlayer
UMPlayer is another open source DVD player that is available to Windows, Mac OS and Linux.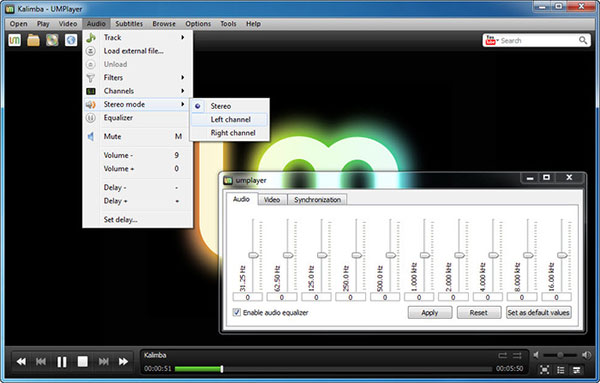 1. UMPlayer could play almost all disc formats, including standard DVDs, blu ray DVDs and HD videos.
2. It has built in ShoutCast application, so you can enjoy online radio.
3. Another attractive function is to play HD video streams directly.
4. Ordinary users could playback DVDs with the basic functions on its interface. For advanced users, extensive options are in video and audio menus.
6. BlazeDVD
BlazeDVD is a well-designed DVD player and provides multiple customized capacities.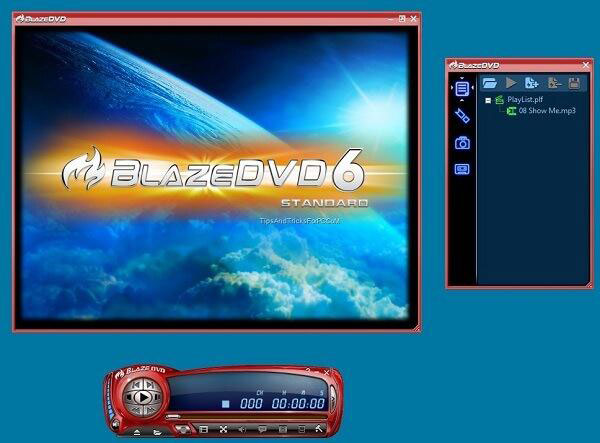 1. It not only plays discs, but also plays a wide range of video formats, like WMV and DiVX.
2. During video playback, you can add bookmarks or set parental controls.
3. BlazeDVD allows users to adjust color, resolution and other parameters about the video.
4. The player and the controller are seperated, so you can layout the windows as you wish.
7. Haihaisoft Universal Player
Haihaisoft Universal Player is a simple media player that supports to playback DVDs and other type discs.
1. It is totally a freeware without ads, spyware or malware.
2. It has an intuitive interface and is easy to navigate.
3. Its capacity to jump from media type to media type quickly and seamlessly is impressive.
4. Besides discs, Haihaisoft Universal Player could read most media formats, like ASF, WMS, DVD, VCD, SVCD, MOV, RM, RMVB, AVI, MPEG, WMV, 3GP, FLV, SWF, MP3, AMR, M4A, ACC, OGG and more.
8. QuickTime
QuickTime is well-known default media player for Mac computers, so it is one of the best choices for Mac users. QuickTime not only charges freely, but also supports all DVD formats.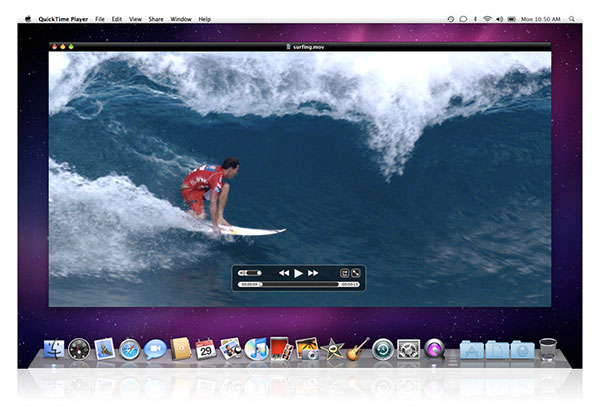 1. It has a concise interface and is easy to use.
2. Users could record video or audio during playback DVDs within QuickTime.
3. QuickTime also provides some basic editing and streaming functions.
4. Although it integrates many useful features, the speed to load and play DVDs is fast.
9. Apple DVD Player
Apple DVD Player is the default DVD player in Mac OS. And it is also one of easy-to-use Mac DVD palyers.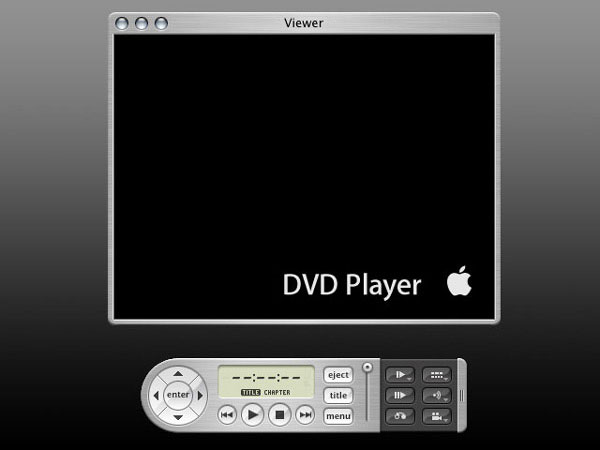 1. It could detect the DVD automatically after you insert it into CD-ROM drive.
2. DVD Player has a concise and well-designed interface.
3. And you can find all control touch points on the interface easily.
4. Apple DVD Player does not integrate extensive features, so it runs faster and plays movies smoothly.
5. Another benefit of Apple DVD Player is free to charge to all Mac computers.
FAQs of DVD Player
What does a DVD player do?
As its name replies, a DVD player is the device or the software that plays DVD disc, DVD folder or DVD ISO files from any region.
Does DVD Player work on Blu-ray?
Generally speaking, DVD player does not play Blu-ray files, but the Blu-ray player can support DVD playback, e.g. AnyMP4 Blu-ray Player.
Can HandBrake rip or copy protected DVDs?
No, HandBrake does not rip or copy the protected. Only if you install libdvdcss, can this software remove the DRM to rip a DVD disc. For more details about ripping DVD with HandBrake, you can refer to this post.
Conclusion
In this article, we have introduced top 10 DVD players. You can choose an appropriate one as your default one depending on your situations. If you prefer to freeware and have a Windows computer, you can try KMPlayer and Haihaisoft Universal Player. Apple DVD Player and QuickTime are dedicated for Mac users. If you need a cross-platform, VLC Media Player and UMPlayer could meet your requirements. Some people prefer to well-designed media players; then BlazeDVD and SuperDVD Player 5 seem best choices. PowerDVD is a high-end DVD player.
Moreover, if you want to play DVD on Xbox 360, Wii, PS4, etc., you will find there are no such DVD players. For playing the DVD files on those devices, you should get the DVD rippers to convert the DVD into the compatible formats first.