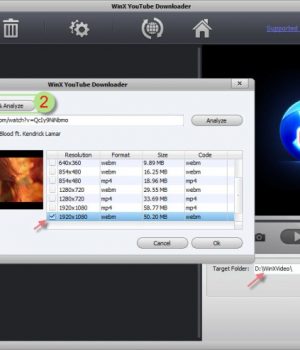 Despite the sheer amount of available formats littering the web, finding a quality media player for your latest digital acquisition isn't always easy. An all-in-one media hub, whether it provides merely the bare essentials or all the bells and whistles, is a necessary staple in today's digital world of files and streaming devices.
Fortunately, there are media players that stand out, whether you need to play a variety of formats, tag and sort your libraries, or simply listen to your favorite audio files. Here are our top picks for the best media players for PC, Mac and more!
Free players
VLC Media Player – Windows, MacOS, Linux
VLC has held the media player crown for years, even before graduating from its beta phase in 2009. The free, open-source software is capable of playing just about any media format you can imagine, including Internet radio, and a large number of both video and audio streaming protocols. Although the default interface is plain and sleek, stuffed with various playback icons wrapped in a gun-gray design, the software also features an assortment of customization options for quickly swapping viewing modes, and tweaking the toolbar with additional controls.
If you are into streaming or downloading video, you'll love the intuitive video effects for interactive zooming, video capturing, blurring, and mirroring images, among others. There's not much VLC can't handle for casual audio and video playback or conversion.
VLC Media Player is the way to go when looking for a program offering robust file compatibility, versatile playback, and frequent stability updates. The robust community of active users and programmers, known collectively as the VideoLAN Organization, is an added plus, along with the diverse network for extensions and available skins for Windows.
DivX – Windows, MacOS, Android, iOS
This player offers quick options for selecting a viewing size and burning media to discs, with additional options on hand for streaming videos, music, and photos to DLNA-compatible home devices. Video filters and audio adjustments are limited, but the software does boast three processing modes and multiple sound enhancements for adjusting fidelity, ambient volume, and several other common audio facets found in most media players. And if you'd rather not mess with that, the free download also includes a link to a simple web player.
The Pro version of DivX, available for $20, comes without ads and with a variety of advanced features, especially for video and server-based media management. If all you want is a good music (and sometimes video) player, you can confidently choose the free version. If you want to focus solely on music, take a look at free music players instead.
Plex – Windows, MacOS, Android, iOS
Plex aims to streamline consumption, bringing together all of your services and devices under a single, unified platform. Users can add all the folders and files they want to their Plex library, after which they can stream them to any device capable of running Plex. For example, a movie saved on a hard drive can be watched through Plex's browser app, or streamed to the Plex app on a tablet.
These days, most people do not simply use their own stock of movies and music, either. Streaming services have become one of the dominant ways of consuming media, and Plex recognizes this, incorporating apps for services like Netflix and Spotify into its framework. With the browser app, videos generally take a couple seconds to load, however, buffering allows them to play uninterrupted and the video quality is excellent.
Audio files also open quickly, with no noticeable problems. Derived from the same XBMC software as Kodi, Plex can play all of the common formats that the aforementioned programs can. A sparse, easily navigated interface makes Plex perfect for those who want all their media in one convenient place.
MusicBee – Windows
MusicBee's music management software is targeted toward digital audiophiles who prefer to tinker with their sound until they get it just right. In addition to a competent and highly compatible media player, MusicBee includes a number of features to adjust audio quality. This includes a 10-15 band equalizer, WASAPI and ASIO support, an option for logarithmic volume scaling, upmixing to surround sound, and WinAmp plugins for more specific tools.
Those audio features complement more mainstream capabilities, including easy device-based conversion, mobile syncing, a variety of skins, internet radio compatibility, and so on. Despite trying to do everything, MusicBee's software only uses 25-70MB of RAM, so it's unlikely to slow down your system.
GOM Media Player – Windows, iOS, Chrome
GOM Media Player, developed by Korea's Gretech Corporation, features an attractive UI and laundry list of industrious utilities, handling everything from AAC to FLV, and offering a codec finder service that will locate and supply additional information on those not automatically supported by default.
The software comes equipped with all the standard features, from high-quality video playback and hot keys, to AV capturing tools and advance codec functionality, in addition to other tools for adding EQ effects, and controlling playback via iOS and Android devices over Wi-Fi. It even features options for adjusting the audio mode, subtitle size, and loaded playback presets.
The media player has three viewing modes (Normal, High-Quality, and TV Output), all of which cater to your machine's capabilities, and your desired viewing mode. Although the slick interface cannot be customized as much as other programs on our roundup, you can still toggle various settings, and choose from a good deal of custom skins to suit your style. The software is even adept at playing damaged, incomplete, locked, or partially downloaded files, giving it an astounding edge over some of its open-source competitors.
GOM is also notable for its updates, which have recently given the system the ability to play 360-degree VR video, and will hopefully continue adding more support into the future.
5KPlayer – Windows, MacOS
Do you prefer more streaming options for your media player? Are you less concerned about organizing libraries and more interested in building a collection of various media from your favorite streaming sites? Then 5KPlayer may be more in line with what you need. The software allows you to directly important music and videos from online sites such as YouTube and Facebook, as well as Vimeo, MTV, Instagram, and a host of other popular platforms. It's also compatible with MP4, MOV, M4V, MP3, AAC, and other common formats.
The interface is very basic, lined with a bar for your favorite sites, and any playlists you've recently put together. Familiar features such as the radio and your own personal library are easy to access, though, you shouldn't expect any stunning visuals here. As a special bonus for Apple fans, the app also works with AirPlay. If most of your media lives online, and want something beyond iTunes or Spotify to help you better organize your music, 5KPlayer makes a compelling argument.
Players with fees
Emby Premiere – Windows, Mac, iOS and Android ($5 per month)
Emby's free movie-oriented package is useful on its own, but the Premiere version (also available for $54 a year or $119 for a lifetime license) adds many features that turn Emby into an elite multimedia manager for images, video, recording, and more. This is particularly useful for users who have large movie portfolios to manage and pride themselves on providing cinematic experiences.
There's a dedicated cinema mode, a cover art plugin, offline support for downloaded movies, an Emby Theater app, and syncing options for your folders via cloud storage (which you can also use for backups). For those who prefer to record the latest TV media, Emby DVR provides easy scheduling for solo or series recording. Automatic conversion is offered as you record, so you can choose the format you need in real time. Oh, and there's even Alexa compatibility!
Tune-Up – Windows and Mac ($40)
Tune-Up isn't a primary music player, but rather a large plugin to augment traditional media players. It's designed to scan for duplicate tracks, missing or incomplete song info, and lost cover art. It then uses waveform recognition technology to find the missing information, and insert it, while generally cleaning up your music library.
If your music history is a little spotty, with a lot of unnamed tracks from dubious origins and an unknown number of duplicates, Tune-Up is the perfect tool to whip your library into something you can be proud of. If you're a big fan of specific artists, you'll also be pleased to note that it offers concert alerts, updated music videos, biographies, and other additional information.