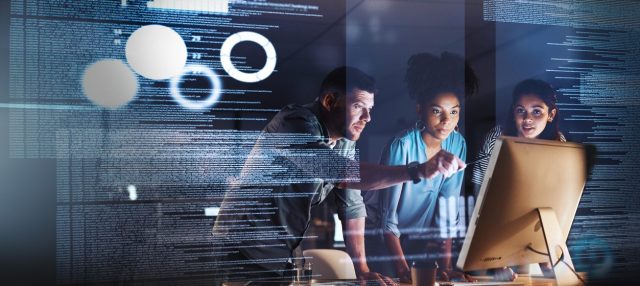 Technology is becoming a huge aspect of our personal life and even within our professional lives, so it is fair to conclude that it cannot be ignored. Industries worldwide are now integrating technology into their fields to smooth processes and efficiencies that have gone on to make huge strides. Therefore, business owners need to be paying attention to the changes in the technological world in the interests of their company in terms of their in-house development and producing results for customers; to stay ahead of the times. Here are some areas to explore on the types of technology you may wish to implement into your business:
A desktop computer 
Over the years, computers have become essential business tools that are used in every aspect of the company's operation, from sending emails to storing data and managing finances. Desktop computers are certainly more favored over laptops for their reliability, speed, and performance and are also ideal if your employees spend a great deal of time at their desks due to promoting a healthier posture. An all in one computer is a compact and efficient option for the office that should fulfill your requirements.
The Cloud
Cloud computing can be accessed from a range of devices, and its primary purpose is to store and share data between users. Although it has been around for two decades, many business owners have come to rely on it heavily to retain and secure documents instead of owning physical copies. One of the main advantages of this service is that data can be shared across multiple devices to keep everyone up to date with news and updates. It is also valuable for businesses that rely on remote workers and freelancers as access to company files can be achieved without physically visiting the office.
Create a website
All businesses need a good website for customers and clients to refer to when they want to find out more about a company. However, gone are the days when any website was better than nothing at all – now customers are looking for quality and trust in a website as part of the decision-making process for making a purchase. In this regard, you'll need to hire a website designer to create a sophisticated web design that communicates your brand effectively and is also mobile-efficient, as 50% of web traffic is now derived from mobile devices.
Social media
One of the main forms of technology that has become a must for businesses worldwide is using social media for marketing campaigns. A business can have a presence on platforms such as the likes of Facebook, Twitter, and Instagram in which you're able to define your brand and reach out to customers. Unlike other forms of marketing, social media promotion needs to be natural for selling products, as opposed to the traditional hard sell. You are ultimately promoting your brand on an individual's personal online space, so your brand needs to be portrayed as friendly and disarming.
Follow Technoroll for more Technology and Digital Marketing News.
Editorial Staff of the TechnoRoll, are a bunch of Tech Writers, who are writing on the trending topics related to technology news and gadgets reviews.