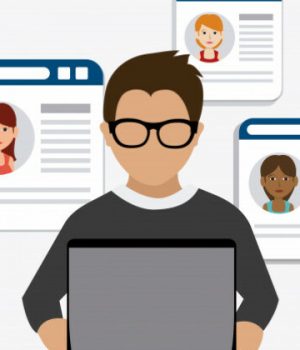 Starting a business from the comfort of your own home is much easier than you may think. Indeed, a lot of people are put off and never end up following their dreams simply because they believe it will be too difficult. It's not going to be all plain sailing but, if you are determined and follow an inclusive plan, anything is possible. There are only a few things that you need to put in place to get going and have your business blasting off. By taking some small steps now, the effect over time could be huge.
It Starts with an Idea
It goes without saying that if you don't have an idea for a business, you're unlikely to get off the starting blocks. The good thing is, you don't need to have an original thought or a ground-breaking eureka moment. You can actually look at which industries are currently enjoying success and copy what another company is doing. This is something that has happened in business for years, and there is nothing underhand about it. Look at the gaming industry, for example. Developers constantly copy and borrow ideas from other successful titles. This helps the industry to progress as a whole.
Once you've got the idea, you need to figure out the logistics. Do you have enough time to dedicate yourself to a new venture? How much will it cost to get set up? If it's a business that mostly exists online, the start-up costs are likely to be minimal. You'll just need to invest some resources into developing your website and marketing. Setting aside enough time is the major stumbling block for many. A new business takes dedication and perseverance. You need to make sure you can commit to three or four hours a day in the early stages to make sure the business gets away from the starting blocks.
The Importance of a Domain
Even if your business plan is to start a brick-and-mortar coffee shop or something similar, it is imperative to be online in the digital age. It is estimated that between 70 and 80 percent of people research a company online before they shop with them. The first step towards developing a presence on the internet is through purchasing a domain for your website.
Nowadays, it takes a matter of minutes to buy a domain name. By using a hosting site like Wix, for example, users can be sure they will have domain security, 24/7 support, and all the information they need to get set up. Once you have a domain, you can start setting up your website. A professional-looking site will add to your credibility, enabling trust in your customers and helping you to retain visitors and consumers.
Reaching Your Target Audience
Customers are the lifeblood of a successful business, so you need to make sure you can reach the people you want to attract. To be able to market yourself to your target demographic, you first need to identify your ideal customer through extensive market research. Then, you can use the multitude of parameters on Facebook to target them through adverts that appear on their newsfeeds. When running ads on Facebook, it is important to split tests across a number of your target audiences to see which ads work best. Once you have enough data, switch off the ones that are underperforming and pump more advertising budget into the successful ads.
In addition to advertising, it is wise to maintain a solid profile across various forms of social media. Post content that's relevant to your target market and, ideally, get them into a Facebook group where you can target them directly with tantalizing offers. If a customer is in your group, they are going to see you a lot and develop a trusting relationship with you. It is wise to post regularly and jump on live videos each week to interact with your market. At the end of each life, you can give the viewers a call to action. For instance, you could tell them to comment if they want more information. Then, you can get in touch with them directly to sell your services.
Thanks to the internet, starting any business has never been easier. By using the web in the right way, you can find your perfect customers and market your products or services to them. Anyone can do it, and it's just a case of following a few simple steps. It is crucial to remember that no successful business started out that way. Giants like Amazon and Facebook all began as small ideas. By taking small actions over time, your business will flourish one day.
Follow Technoroll for more informative articles.