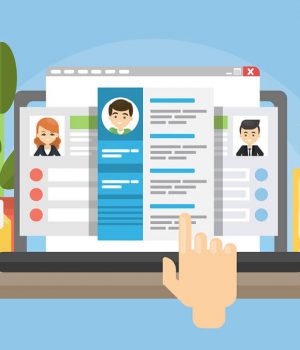 Building a business is something that is not appealing to everyone. Not every person is cut out for the thrill, hardship, accomplishment, and even failure that is part of being an entrepreneur. Even the most successful startups have had their fair share of long nights and long, hard seasons where the future was not certain. 
For those that are drawn to this kind of challenge, it's hard to imagine another lifestyle that could be more fulfilling. The immense challenge and satisfaction of doing a job well done are well worth the hardships entailed in being successful. If you have been wondering how to start up a digital advertising agency and are curious about how to do it well, then here is everything you need to know. 
It Can Be Done 
One of the first things that you have to settle when you start out building a digital marketing agency is that this task can be accomplished. This is good to solidify before starting out because the cost of building any kind of business is great. Not only is it a resource investment and risk, but it's also a risk to you as a person. Building a company takes dedication, determination, and a lot of conviction all fueled by a hard work ethic. Starting a digital advertising agency is no different.
Counting the cost at the outset of beginning any kind of entrepreneurial adventure is a powerful way to help you avoid the pitfall of burning out and running the risk of giving up. So making sure that you have not only the resources, but the team and support that you need are key, and this leads to the first major point. 
Education is Paramount
The world of digital advertising is largely built on statics and insights into what works and what doesn't. One of the greatest tools that the digital age affords to those who want to learn how to work well inside of it is data. Data acquisition and analytics are at the heart of successful digital advertising because you have to be able to understand what clients or customers want and how to bridge that gap. 
This is where doing your research well, in the beginning, pays off. Educating yourself on what exactly digital advertising is, how it's effective in the market place and what area you want to specialize in is key. When it comes to digital advertising there are a lot of different methods and tools you can use. Everything from social media, and viral marketing all the way to creating paid advertisements and email marketing exist under this umbrella. Finding where you want to rise above the competition, or your niche, in other words, is key to being successful. 
Creating a Clear Vision For Clients to Understand
Jack of all trades and master of none is not the best business model to take into the sphere of digital advertisements. When you launch into this style of advertisement, finding out how you want to impact the world and what kind of value you can bring your clients will be huge. Knowing this also allows you to clearly communicate with the part of the market that needs the skills that you possess. 
This goes into the next point, of creating an accessible, and clearly defined website. One of the biggest parts of creating a digital advertising agency that will be effective is clearly showing your potential clients exactly who you are and what you can do. Effectively building a website with clear communication is something that takes some talent, time, and a lot of editing, but it will have huge payoffs. Your website is often times your customer's first impression of who you are as a business, which can be more important in some scenarios than even having good reviews. 
Focus on Creating a Good Work Culture
One of the things that clients look for in advertising agencies is good work culture. The truth is, working in marketing is an intersection of art, expression and technical skill, and analytics. It's something that takes the best of both worlds and requires a lot of communication and clear direction to accomplish. 
If an advertising agency has a highly rated work environment, then the chances are it will catch the eye of potential customers. Empowered, happy, and disciplined employees make good products and this is something your clients will be looking for. 
Conclusion: Don't Give Up
Like anything in life, it's worth having it will probably take some hard work to achieve, and there is no expectation when starting an advertising agency. With good research, a well throughout the plan that takes the cost of such an endeavor into account, and a good support system and commitment, however, this isn't impossible. HOning your skills in the marketplace and providing a great product and building a good work culture are great ways to successfully launch a digital advertising agency. 
Follow Technoroll for more!
Editorial Staff of the TechnoRoll, are a bunch of Tech Writers, who are writing on the trending topics related to technology news and gadgets reviews.