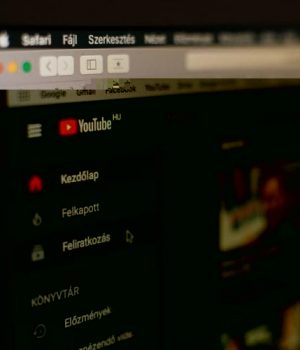 Lately, social video marketing has become the latest trend for ensuring the overall success of your digital marketing campaign. Online video marketing serves to be the preferred method for delivering high-quality content along with educating the end-users and engaging with the respective subscribers. Social videos offer a myriad of benefits –including improved brand awareness, increased conversion rates, and maximum sales.
When it comes to helping consumers in making informed purchasing decisions, videos undeniably turn out to be the best way for converting the customers. As per the study reports, 76 percent of online traffic is known to come from video content. The trend for the increasing demand for online content in the form of video is not going away as the projections state.
Videos on Social Media
In the modern era, consumers are more likely to engage with a video in comparison to a page full of text. Whether it is for learning about some product or gaining entertainment, people love watching video-based content. Therefore, as a business owner, if you wish to capitalize on the popularity of video content, video-based social media marketing turns out to be the ideal solution.
You can go for creating videos on a myriad of social media platforms, including:
Instagram
Facebook
YouTube
LinkedIn
Twitter
Right from informational to tutorials, user-generated videos, and live videos –there is a wide range of the type of videos you can create for engaging the target audience.
Importance of Social Videos for Your Digital Marketing Strategy
Whatever be the type of video content you would choose for promoting on social media, it can help in boosting your overall engagement as well as traffic for your business. Here are some of the top reasons why you should consider making use of social videos for your digital marketing campaign:
Competitors are Doing the Same:
In case you have not yet invested in the concept of creating and promoting social media videos, then you are falling behind the competition significantly. The competitors to your business in the given industry have already understood the power of the social media platforms when it comes to engaging with the target audience. As such, the chances are that they are already using videos on the respective website as well as social profiles for maximum engagement and conversion.
Audience Love Videos:
There is no denying the fact that videos are important forms of social content. People on leading social media platforms like to watch videos while drawing information from the same. It becomes easier to engage with the target audience with the help of videos on the respective social media pages. The users are more likely to engage with the social media pages of your brand if you are making use of videos.
Boosting the Overall Engagement:
Videos serve to be great content types for engaging with the respective audience while allowing the users to interact with the existing content. Social media videos are capable of boosting the overall engagement as well as a brand association by as much as 139 percent. Videos serve to be a vital tool when it comes to helping you to earn more leads for your business.
People love video content to the extent that they would share the same with their friends and family on the given social media portal. As a matter of fact, it is believed that around 92 percent of people tend to share video content with others. Videos help in boosting the overall engagement as these serve to be an easy way for the audience to gain access to valuable information. Videos tend to be more interactive in comparison to some images or text. People like to watch videos like these help in presenting valuable information visually.
Some of the additional reasons for using social videos for your online marketing campaign are:
Driving Results: Social videos are effectively capable of growing your business online. Some of the valid points that can help you understand the same are:
Videos can help in increasing the conversions by around 80 percent
90 percent of individuals say that videos are helpful in providing aid with the purchasing decision
As can be seen, videos tend to have a major influence on the target audience while turning potential leads into successful conversions for your business. In case you are not making use of social video content for your business, then you are missing out significantly when it comes to growing your business.
Search Optimization:
Like all forms of content are required to be optimized for the respective search engines. As such, videos tend to be no different. The leading social media platforms are increasingly becoming like search engines. Therefore, it is high time that you should focus on the creation of content that turns out vital.
When you are creating compelling content for posting on social media platforms, it is recommended to optimize the same. You can edit the videos for optimized results. For instance, Clipchamp is a leading video editor that can help you out. You can make use of this reliable video editing tool for the creation of Facebook ads or Instagram ads in an interactive manner. Another important aspect to consider is composing videos with catchy headlines as well as descriptions.
Unique Form of Messaging:
Posting videos on social media is a form of conversation. The only requirement, in this case, is to discuss one thing at a time. Otherwise, the respective audience would eventually lose interest. With a proper call to action for your brand, the video that you create should be capable of telling a story that would leave the viewers wanting more. If you look forward to adding something in the video that would not be directly contributing to the call to action, then you should remove it.
Make the most of a relevant video marketing strategy for your business. Hire professional help if needed!
Follow Technoroll for more Technology and Digital Marketing News.
Editorial Staff of the TechnoRoll, are a bunch of Tech Writers, who are writing on the trending topics related to technology news and gadgets reviews.