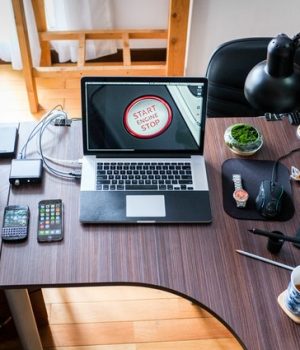 One thing the ongoing pandemic has taught us is: Always keep an eye on your finances as you never know when things turn around. When it's buying a luxury vehicle or getting a new mobile phone, it is always advisable to save money as things can turn around any moment today. 
We know mobile phones are a necessity today. They have become the brains of communication but spending too much on one can become a bit costly for you in the long run and you might want to cut back on some of your spending on your mobile phone. 
By figuring out tech savvy moves, you might be able to shave a few pounds off your monthly expenses and save this additional money for future expenses.  
Here at Talk Home Mobile, we'll help you figure out the right plan for you. We have come up with Handy tips that might help you save money on your mobile phone. 
Make Sure You Choose the Right Smartphone for You 
Getting all hyped iPhone 13 pro max is exciting but it can be hard on your wallet. A norm has been established to fix the price of the premium smartphone to over $1000 dollars and buying the gadget for its huge upfront fee has also become a major status symbol too. 
But if you want to save some money, our first tip is getting your hands on the previous year's iPhone. Instead of opting for the brand-new iPhone 13 pro max, just check out for slightly used iPhone 12 pro max as the prices of older models drop once new phones are released. With this trick, you might also be able to get a bit of a bargain.   
Furthermore, it is suggested that you don't get allured towards buying the latest smartphone. Remember that the growing competition in the mobile market has a huge benefit for consumers i.e Each Mobile manufacturing company wants to offer exclusive price for its new handset to attract maximum clients. 
In case you have made up your mind about getting the latest iPhone 13 or Samsung S21 Ultra, there is one way to save money while enjoying the new phone too. 
An easy tip is to know that different brands have different monthly installment packages. For instance, an iPhone 13 pro max can cost up to $60 a month, but a lower brand like an iPhone 13 will cost you around $30 a month. This is about 50% saving on your latest mobile phone. 
We definitely know that the iPhone 13 pro max is better than iPhone 13 but iPhone 13 is still one of the best phones you can buy at this price. The phone has a better design and enough features to keep fans happy. 
Select a Mid-Range Smartphone 
Do you know that some great smartphones are outside the premium bracket of $1000? That's right. Some great smartphones are outside this premium bracket and are offering some exclusive specs and features at an excellent price to consumers. 
This mid-range smartphone market is blooming today. Even tech giants like Apple and Samsung have surprised everyone by introducing mid-range smartphones like iPhone Se 2020 and Samsung 20E which are one of the cheapest options available and are offering the same specs as costly models. These smartphones are also one of the cheapest smartphones introduced by these companies and have a superb camera along with the same trademark design. With a price tag of only $149 – which is half the price of iPhone 11, you can enjoy the latest features. 
Furthermore, you also have brands like Oppo, Huawei and OnePlus which are offering the best features at low prices. These companies are offering options in the mid-range bracket, so if you have planned on getting a phone with the latest features, make sure to try them out too. 
Now that we have been told the tips and tricks for getting your hands on the latest mobile phone, let us move to the third segment of how to save money on your mobile, i.e Know your data allowance. 
Make Sure to Know Your Data Usage 
It is quite enticing to get unlimited data packages from your network provider. But do you really need 100GB of data? Or do you even consume this much data on your smartphone? 
To save money, calculate your data usage on your mobile phone. By knowing the right amount of data you consume, you can opt for the right data deal from your favorite Mobile Virtual Network Provider (MVNO) like Talk Home Mobile and save a huge bulk of money this 2022. 
To make things easier for you, let us tell you how you can check your data allowance on your mobile phone. 
To begin with knowing your data allowance with Talk Home Mobile, simply Log-into your account by visiting the main page. On this page, you will be able to check your monthly data usage. Based on these figures, opt for a suitable plan for yourself. 
Another way of knowing your data usage is by simply going to the settings of your phone and moving to Wi-Fi Network. On this page, you will see an option for data usage. Top on Data Usage to know how much data you are consuming and select a plan according to your needs. 
Switch to SIM only Deal 
Sim only deals are the best way to save money on a mobile phone. With a SIM only deals you only pay for all the data, minutes, and messages to utilize and are not bound by a lengthy contract.
We know that upgrading to the latest smartphone with a phone contract is exciting but if you're happy with your previous phone, then your ideal pick is a SIM only deal by network providers like Talk Home Mobile. 
With a SIM only deal you get maximum value for less price as you are not paying any additional money for any smartphone. Mobile Network providers like Talk Home Mobile and Now Mobile have some good deals with big allowances for the fraction of a price so do check them out. 
To get more information about the best Sim only deals and offers in 2022, read our blog here.  
Get Yourself Refurbished Phone 
Although getting a SIM only deal is the best way to save money on your mobile phone, what if you need an urgent upgrade or your old phone is not actively working? Well, in this case your easiest route is getting your hands on a refurbished phone. 
Refurbished phones can save you real money as these phones are pre-owned or had a fault when they were previously owned, and they have been repaired by the company. The market for refurbished phones is increasing rapidly due to the exclusive price range it is offering. 
Go to your nearest mobile phone market and look out for a used mobile phone. Depending on the condition, a refurbished phone can save up to 30%. Moreover, if you buy a refurbished phone from a reputable seller, then you can also get a warranty with your product. 
Remove Additional Add-ons and Perks 
There are some other ways to save money on your mobile phone that you can even think of. Aside from switching to SIM only deals, buying a refurbished phone or selecting a mid-range phone from the market, you can pick a deal that comes with great bonuses. 
Yes! Mobile Phones today are also coming with deals that offer great bonuses. Today, phone packages are coming with great perks such as free access to big streaming services. 
Today, we have subscribed to different entertainment and music platforms. So, if you find a deal that comes with even four months of free access to any of these services, that's a decent amount of money you are going to save over that period. 
Moreover, if you travel then finding a smartphone that offers a handsome number of deals on roaming is best suited for you. 
Also, Bolt ons are also a good pick if you need to top-up on your allowance. If you are a Talk Home Mobile customer, you can take advantage of the wide range of options like additional data, more minutes, and even extra messages along with special discounts on international calls. These bolts are very cheap, so get your hands on them too. 
By now you might have made up your mind on the ways in which you are going to save money on your mobile phone. To protect your mobile phone, keep it insured as it protects it from accidental damage. Find the best insurance plan for your smartphone and keep it protected at all times. 
Follow Technoroll for more!
Editorial Staff of the TechnoRoll, are a bunch of Tech Writers, who are writing on the trending topics related to technology news and gadgets reviews.