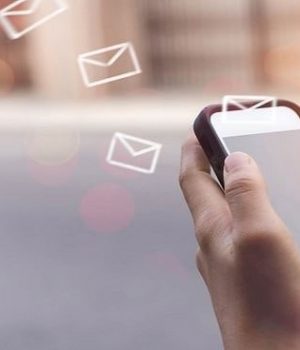 Nowadays bypassing mobile phone number verification is commonplace for internet users. Sometimes there is no opportunity to do it with a personal number due to different reasons. So such an approach is popular in cases with online services of all kinds. But performing this action requires having one important thing. It is called the fake phone number for verification. This tool is a perfect solution when it is necessary to not only receive OTP having no personal number on hand but also remain private and anonymous while surfing on the internet. Learn more about it in detail and find out how to get and use a phone number of that type.
The Essence of fake phone numbers
For some newcomers, this feature might seem like something complicated and difficult to use. However, in reality, it is not. Fake numbers are basically the same as real numbers. They are issued by existing cellular mobile providers and operate in their networks. But there are also some differences.
The main one from them is that such numbers are used online. You do not have to go anywhere to get and use them. Everything works on the internet via specialized websites and applications. It means that there is the possibility to use fake phone numbers while located anywhere in the world and having any device connected to the internet.
Phone numbers of this kind also do not require providing any personal information for use. Getting and activating them is available for everyone. Most often everything that potential user has to provide an email address when signing up for platforms that provide fake numbers. So using such a service is private and helps to increase online confidentiality, however, not only because of the fact mentioned above.
Complete privacy
Receiving verification codes is not the only feature that such a solution brings to the table. It is also good at increasing and there are several reasons for this. Excluding the one that was mentioned under the previous subheading, those reasons are the following:
Cannot be either called or texted.

Fake phone numbers for verification are designed to receive nothing but verification codes. No one can use them in order to message or call their users.

Have no traces on the internet.

Googling such phone numbers gives no result. There is no data about them at all.

No possibility of tracking.

Fake numbers have a static location that does not change depending on the movements of users. So they cannot be used to find out where they are really located with any tools and under any circumstances.
So using fake phone numbers when signing up for online services helps to not only bypass OTP but also preserve more web security which is pretty important these days.
Getting a fake number to receive SMS
The only way to get a fake phone number is to use special websites and applications that offer such an option. There are a lot of them available on the internet at the moment. But not all of them provide high-quality services at affordable prices. If this is exactly what you want to get, then try using SMS-Man.
This platform offers fake numbers that are issued in more than a hundred countries and allows the reception of verification codes from nearly a thousand online services. Taking advantage of it is pretty easy. Here is how it goes:
Register an account at

sms-man.com

.

Proceed to the payment tab and add funds to the balance in the appropriate way.

Open the main page of the website and select fake phone number country.

On the same page choose a website or application to use it with.

Get a fake number by pressing the buy button.
This is literally everything there to do. Now just use the purchased fake phone number for verification in the selected online service during registration process or when trying to verify an already created profile. It works in both cases.
Follow Technoroll for more!