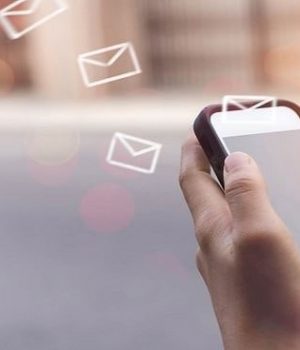 With the development of mobile technologies, such an option as disposable phone numbers is becoming more and more popular among regular internet users. It is one of the most useful and at the same time affordable tools for preserving privacy and anonymity as well as increasing the effectiveness of online business promoting campaigns. So there is surely no reason not to use it, especially since it is available for anyone in the world even without leaving home.
What Is A Disposable Phone Number For SMS Verification?
In terms of technical parameters, a disposable phone number is not much different from a real one to which we are accustomed in our daily life. It is also assigned to a specific SIM card from an existing cell phone carrier and has the correct country dialing code as well as a similar number of digits. Because of this, there is no way to distinguish a disposable phone number from a real one without the use of special high-tech tools. But still, there are some differences.
The main one from them is that a disposable phone number is intended for online use. You don't need to purchase an expensive SIM card or have a mobile phone to use this feature. Since such a phone number is connected to the online server it is possible to activate it with the help of specialized websites with any device that is connected to the internet. It may be a tablet, laptop, or even a personal computer. So there is nothing wrong with completing online SMS verification this way while located in any place in the world.
Another difference is that a disposable phone number is unavailable for reuse. Being phone number disposable means no one can receive with it more than one verification code from the same app. It should be taken into consideration before using this feature. Once an account was created, there is no way to access it again if logged out or reinstalled the application. It may be critical in some cases but at the same time, it brings more security and privacy to the table.
Use Cases For Disposable Phone Numbers
As time goes by people find more and more use cases for disposable phone numbers. In fact, they can be used to complete any task that is related to signing up on websites and online apps. Even though their main use cases remain the same as a few years ago. Most often disposable mobile numbers are used when it is needed to:
Sign up for accounts on various online services.

Disposable phone numbers make it possible to sign up for any website or app. Also with their help users are able to bypass limitations for the number of profiles each person is allowed to have. You can use them to create an unlimited amount of accounts.

Preserve privacy and anonymity while surfing the internet.

This is one of the key features of this feature with a simple explanation. Not any disposable number has history on both regular and dark websites. It is also unavailable for tracking so it is a great tool for those who want to protect their online privacy.

Promote business with greater efficiency.

A lot of commercial projects that sell their services not only offline but also online are familiar with disposable phone numbers. By creating with them many accounts on social media networks and forums they attract more attention and, as a result, customers.
Sure these are just the most popular reasons why people use disposable phone numbers. It is also a popular choice when it is needed to upgrade the referral program with minimal cash outlay, use bonus offers for newcomers from different services once again, or sign up for an account on suspicious apps without providing personal data and taking any risks relatively. There are a lot of tasks on the internet that this feature may be used completing for.
The Easiest Way To Get A Disposable Phone Number To Receive SMS
Disposable phone numbers are designed to be a convenient and fast-to-use tool. This is why SMS-Man gives an opportunity to get it within a few clicks. This platform has represented virtual phone numbers for receiving one-time passwords in a few hundred countries and from more than a thousand projects including the most popular ones such as WhatsApp, Amazon, Gmail, and others. So everyone can purchase a service for meeting his needs.
Using this platform doesn't require much. You don't have to provide any personal information, go through a complicated registration procedure, or buy a subscription to the service. The only thing that anyone has to do to start taking advantage of virtual phone numbers with this website is to complete a simple account creation process using an email address. After that, all the represented features will become available for use.
Follow Technoroll for more!
Editorial Staff of the TechnoRoll, are a bunch of Tech Writers, who are writing on the trending topics related to technology news and gadgets reviews.