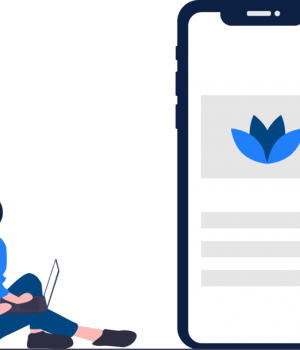 If you own an e-commerce business, then chances are you have a web and/or mobile app, to enhance your customer experiences and streamline the purchasing process. Or you may be an entrepreneur who has developed an app that is "making it" in your local market. In either case, you believe it is now time to move into a larger audience of international consumers. The problem is, of course, you do not really know how to do this. 
Here, you will learn the steps that you must take, in order to reach that global audience, boost your customer base, and increase your profits. If you follow these steps, your globalization will be a success.
Determine Your Target Countries
This will take some research on your part. Cultural values are widely diverse, and you want to ensure that your app will be popular with audiences you may want to target. For example, an app that markets sexy swimwear will not have much of an audience in Muslim countries; likewise, an app that markets non-bank financial services may be quite popular in countries in which consumers do not have access to or use physical banks. 
The bottom line is this: you must be certain that your app is a good fit for the audience you are targeting, and that it is culturally "correct." 
Localize Your App
This will require the use of an individual or a service that can translate your app, as well as any marketing content that you want to localize for your target audience. You can rely on machine translation which will be much cheaper, but human translation from a native of that country/region is the best approach. Check out the best human translation services and choose one that has native and expert translators. 
Certainly, there is a lot of translation management software out there, and machine technology has come a long way. If you choose to use this software, though, you still need to run the final translation by a native human who can "tweak" it for language and cultural fit. 
Marketing and Promoting Your App 
You have probably mastered the art and science of marketing your app in your native country. Doing the same thing for a foreign audience is quite a different matter. 
What are the target country's chosen platforms? Google Play, for example, doesn't work in China and many other Asian countries. You will need to research the platforms that are most popular with your target audience and focus on those. Again, you may need some local, native expertise to identify these platforms.

Once you have found the platforms, it is time to localize your website and your blog for them.  It is also key to identify the search engines that are used locally and to research the methods by which you can optimize your presence and rankings.

 Social media plays a large part in foreign audiences, so be certain that you know which platforms are most popular, establish accounts, and develop a schedule for regular postings. You will need local experts for this, so use translation services with natives who can help you accomplish this.
Consider Video Promotion
Video is popular, no matter what the cultural environment. If you have videos that promote your app, then have them transcribed for your foreign audience targets. Whether you use voice or caption transcription, video can be powerful and deliver your promotional content in a way that captures foreign audiences. Your app is supposed to solve a problem for your target audience. Be certain that your video addresses that problem and your perfect solution. Adding CTA's is a must. 
Create a Buzz 
Before you launch your app to a foreign audience, it is always a good idea to create a sense of anticipation. This can be done through the right social media platforms – those that are popular in the target country. You can create "teaser" posts, along with some attractive graphics, that will pique the curiosity of potential users/purchasers, so that they await your launch with some enthusiasm. Once you do launch, there will already be an audience that is considering downloads.
Incentivize Downloads
One of the things you can do as you create buzz about your app is to offer a discount to the first individuals, perhaps 200, who download it – 15% off any product is a good amount.
Marketing and Promotion Is a Long-Term Activity
Just as at home, the marketing of an app to foreign audiences never ends. You must continue to seek out new and popular platforms in the target country, as well as find new incentives for both downloads and referrals. If you follow these six strategies over the long term, you will continue to garner new customers.
Author Bio: Merissa Moore is a researcher, consultant, and frequent contributor to blogs on all things of current interest to companies with a digital presence. In her limited spare time, Moore dabbles in gourmet cooking and advocacy for animal rights.
Follow Technoroll for more!