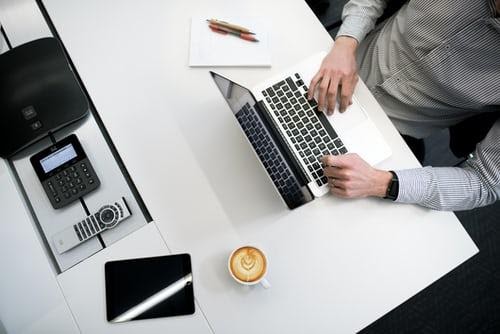 The growth of mobile and the internet has led to a new marketing era. It's a brave new world for most agents, with the more traditional methods going out the window. Apps for marketing are popping up everywhere, but not every app is made equally. 
The dynamics of the modern era call for apps that can adapt to the changing needs of the real estate market. Today, one can drive more traffic and reach an audience by using apps that are easily accessible to potential clients. This article will look at popular marketing apps real estate agents can use to gain leverage over their competitors.
Facebook
Need I say more? It's the most common outlet for connecting with potential clients and keeping in touch with existing ones. The social media giant is a great way to get in touch with your clients. 
Additionally, Facebook has the most extensive consumer base, which means that if you advertise there, you can reach more people than any other app. One can easily integrate a business page with the advertisement system on Facebook. The users can easily share a link to your business page, which will increase the visibility of your business.
The benefit of using Facebook is that it is a common platform where consumers connect with brands and businesses. This will drive more traffic your way, as well as reach people who are interested in your products or services. The disadvantage of using Facebook is that several fake profiles are out there, which can be very misleading and defame your good name.
Wise Pelican
Wise Pelican is a real estate postcard service that allows real estate agents to customize real estate postcards at relatively low prices. There are various templates from which one can choose a design that best represents their business. The main advantage of using Wise Pelican is the cost, which is relatively cheap compared to other postcard companies. 
In addition to this, the client can choose to customize their template, which means that they have complete control over the design. With skilled professionals at their disposal, Wise pelican ensures that all plans are accurate and perfect. Another advantage of Wise Pelican is a tracking system that allows for tracking the delivery status of every postcard.
Zillow Premier Agent
A top real estate search engine, Zillow Premier Agent, is the real estate agent's saving grace. This fantastic app allows agents to view all properties in their area and search for and get information about them. It has a comprehensive database of real estate listings that can be explored in various ways.
As a widely used platform, it offers the advantage of exposure to millions of users looking to buy and sell their properties. Also, the app has an extensive feed that details newly listed properties and home values. 
One disadvantage of Zillow Premier Agent is that the valuation tool often gives inaccurate home values, which can be very frustrating to users. Because of this, a real estate agent may spend more time than needed getting an accurate number for a home. In addition to this, the subscription cost of Zillow is expensive, which makes it hard to use for people looking to market on a budget.
BombBomb
BombBomb stands out from its competitors in a unique way. The platform offers a service that many applications have often neglected. Video emailing is a process that allows you to send video messages to your clients, whether it be a video recording or just a simple animated photo. 
This can help to make people interested in your business and give them a good impression of what you do. The app is also very user-friendly and easy to navigate. 
The main advantage of BombBomb is that it allows real estate agents to communicate with their clients in a whole new way, which is more appealing and often more effective than text messages or emails. 
An intimate interaction between a customer and an agent is made possible by BombBomb, a premium experience. BombBomb essentials allows for one-on-one video messaging. Aside from this, the app has an excellent interface and Is very easy to use. 
On the other hand, real estate agents can send video messages to all of their clients and customers using BombBomb plus. This gives the agent a more significant opportunity to market their business and present themselves in the best possible light.
Real Geeks 
The real estate industry is somewhat of a puzzle that needs to be solved before a sale can be made. More and more agents are welcoming the digital age and are embracing new ways to communicate with their clients. 
Real Geeks allows agents to create interactive experiences that will, in the long run, educate their clients on how to operate the home they are looking to move into. Virtual tours can be created inside a home and uploaded to websites to attract more traffic. 
These virtual tours will help agents explain specific details about the property to potential buyers, which can make all the difference. The disadvantage of Real Geeks is that it can only be used by U.S based real estate agents.
Mailer Lite
Real estate agents can barely manage the time to send several emails in a single day. Mailer Lite affords them this luxury by scheduling emails to send to their clients at specific times.
Using Mailer Lite has the advantage of allowing you to schedule emails for when you can't respond right away. This allows you to manage your clients and keep track of all the essential details about each one. It may disadvantage those inexperienced in email marketing as they will first struggle to get around the whole idea. 
Conclusion
Marketing is an integral aspect of every business. To be successful, you need to focus on branding and marketing your business. If you want your business to succeed, you need to build an excellent brand that people can trust and associate with. 
Real estate agents are no different from any other businesses out there. Mobile technology has made it easier for everyone to get the necessary information. An app can help real estate agents to market their business and reach a larger audience.
Follow Technoroll for more!
Editorial Staff of the TechnoRoll, are a bunch of Tech Writers, who are writing on the trending topics related to technology news and gadgets reviews.