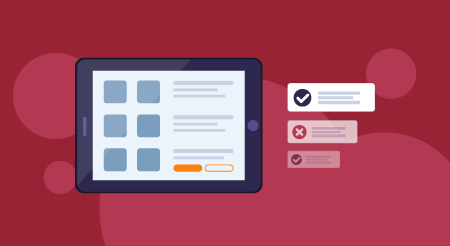 Of course, we all want to cut costs, but that doesn't mean that we want to sacrifice quality service or advice. The best thing you can do for your company as an IT support professional to maintain this is to keep up with industry benchmarks, new technology, and software. 
It's even more critical when you consider how you're on the frontline — or at least in the same room with your users — every day. So why not keep up with what's happening?
Here's a look at the top 7 resources for any IT support person — it isn't always about the money.
Help Desk Software
Help desk software allows you to create a centralized help desk system, which means that all of the contact information for your customers is stored in one place. This tool helps reduce the time it takes you to get in touch with a customer and resolve an issue.
Help desk software also has a reporting feature that lets you know how many customers were helped, how long it took them to get help, and how many visits were made in total. In addition, it can be integrated with other systems, such as email marketing platforms, CRM solutions, automated chatbot support, and more.
IT Asset Management Software
The first step to managing your IT assets is to automate the process of identifying and tracking them. This necessity is where asset management software comes in. It helps you track, manage and report on your IT assets, including hardware, software, and data center equipment.
IT Asset Management (ITAM) software helps IT administrators and maintenance teams keep track of all the devices and apps connected to the network. For example, it can help you determine which devices are down when the team last used them and their service history.
An excellent example is the Microsoft PowerApp development resource which businesses can effectively use to create a centralized database that stores and manages information about all of your assets so you can easily keep track of their status and condition.
IT Ticketing System
A good example is the Zendesk ticketing system. If you have multiple locations of the same company (such as different branches), an IT ticketing system can be an excellent way to track who's working on what and when they need more help.
This software is also helpful if multiple employees work remotely or travel for long periods. An IT ticketing system will allow each employee access to their account to keep track of their time spent at the office or on the road.
Knowledge Base Software:
Knowledge base software, or KBs, can be used to support and assist customers. The most common types of KBs are those that the company itself creates and those available on the Internet.
Knowledge base software can be as simple as a Word document or highly sophisticated with features like in-depth reporting, test automation, email alerts, and more. You can use it to build up the company's internal knowledge base or integrate it with other tools such as eHow and Google Answers to provide additional value to your customers.
Network Monitoring Software
Network monitoring software is a great way to help you solve problems before they become big. Network monitoring software can monitor the network for any type of traffic, including HTTP, HTTPS, DNS, SNMP traps, and more.
This resource allows you to identify potential problems early on before they become unmanageable and use this information to improve the reliability of your network or even take corrective action if a problem occurs.
Remote Control Tools
A remote control tool allows you to access your computer from anywhere in the world via the Internet. A remote control tool is excellent for any tech support team because it helps them troubleshoot problems without actually being at their client's location.
Remote control tools also allow them to access files remotely and may have other features that make them ideal for specific situations, such as when support personnel needs to access another computer for repairs or maintenance.
This technology has become more common as companies have started using virtualization software to run multiple operating systems on a single machine.
Conclusion
It's important to remember that any IT help desk's success depends on two major factors: the quality of service it provides and the relationships it develops and maintains with internal staff. These resources go a long way in helping your IT support team develop and maintain these critical relationships while providing them with tools and engaging content to keep their work interesting.
Follow Technoroll for more!
Editorial Staff of the TechnoRoll, are a bunch of Tech Writers, who are writing on the trending topics related to technology news and gadgets reviews.