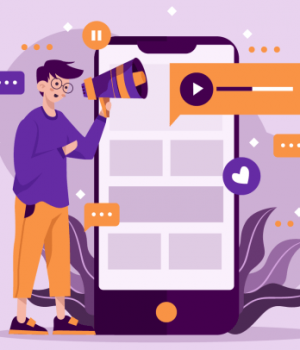 A well-maintained, streamlined, and aesthetically captivating website for your business can be the deciding factor when it comes to growing your profits and enticing potential customers. 
Your website is the front door of your business when it comes to the world of online trading, which many inspiring small businesses have recognized in the last few years. 
No matter how small or large your company, if a website is not up to the expected high standard in the modern era, it might have a hard time standing out amongst competitors. Here are some useful tips for those of you wanting to make the most out of your virtual storefront. 
Declutter
A healthy amount of (virtual) Spring cleaning can be essential for the user experience. If your site looks cluttered and hard to navigate, it can be likely that customers turn elsewhere. 
Too many distractions such as excessive use of pop-ups, banners, and animated sidebars can result in information overload. This can be harmful as it has the chance to detract from the product or service that you are trying to sell in the first instance. 
Navigation
Making sure that your customer can get to the product page and payment portal in a few simple steps can be crucial for ultimately making the sale itself. It might help to conceptualize this transaction in the same manner as a physical point of sale. This could benefit you in terms of thinking about the user experience with your business. 
Navigation also pertains to the functionality and accessibility of your website in general. For example, the visibility of your pages, the ease in which people can move around your site map, and the location of important information. 
SEO
Making sure that you implement an SEO strategy can be essential for the visibility of your site in the search engines themselves. The more relevant your keywords are to the search queries of users, the higher on the list your website will appear. Visibility is one of the main components of marketing, and SEO should not be neglected in this capacity. 
You might find it incredibly beneficial to utilize the fantastic services available at SEO Ibérica, a team of SEO experts that can help your website grow and thrive on an international scale by implementing personalized methods and techniques. 
Aesthetics
The societal paradigms of which components make a beautiful website are prone to change, so staying up-to-date with current trends can be an important endeavor. 
There are many different color schemes and functional widgets to choose from, but sticking with a cohesive format can be a great place to begin beautifying your site. It might be worth nothing some of your favorite websites from competitors and seeing if you can recognize what makes them stand out. 
It can be damaging to sacrifice functionality for the aesthetic premise of your site, however, so it may be important to consider a combination of the two subjects to let your product and services exist on an enticing, profitable platform. 
If you like the article then check Technoroll for more!