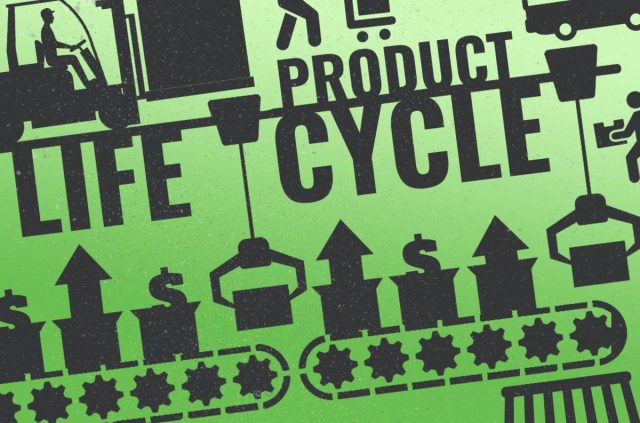 When a new product is
launched in the market, it comes as a solution to various expectations. Isn't
it? But, nobody knows the back story. How difficult it is to bring a product in
the market that specifically meets your needs and aspirations. This
comprehensive guide will help you to learn some vital and necessary things
about the phases of product planning. The best part about the product plan is that it reduces the
time to market and hence provides more revenue. For a successful product
launch, it is mandatory to have a go-to marketing strategy as well as complete
planning. Developing a new product comes with various responsibilities, and you
may come across several challenges. Planning is a single word but contains hell
lot of terms inside it. From generating ideas to distributing the new product,
you will have to go through different phases in order to make a successful
deployment. The plans are divided into different phases, and you can understand
them by going through the blog properly. 
Formulating
ideas
The first stage aims at
searching for new ideas for the product. You can come up with new ideas by
taking help from a variety of sources, and some of these ideas are perfect
enough to be successful. The best and the most important source of these ideas
are the customers, and you must look for their needs and requirements in order
to generate new product ideas. So product planning begins with creating ideas.
Evaluation
Here in the second
stage, you need to evaluate the product ideas that have been generated critically.
You will have to screen these ideas to abandon further examination of those
which are not related to the product or not required. Product ideas are
expected to ensure profitability, customer satisfaction, a firm's image, and a
good market share. It is a fact that all the ideas will not be accepted because
some plants require a huge amount of investments. Hence screening allows
investors to reject some ideas which are unsuitable for many reasons. Just
profitable and promising ideas are selected for further process.
Testing
the concept
After the screening
stage, the next stage is called concept testing. Using a group of target
customers, this process is done to check out if it has a strong customer
appeal. The main thing which is tested here is the product concept that if
consumers understand this idea, they need this product if they will try out
this product or not. This place also helps companies who bring the concept of
product into clear focus and allows them to select the best among the alternatives.
Market
analysis
This page has a special
kind of important because it is here when important decisions are taken related
to the project. Analysis of cost sales profits is taken into consideration. Other
estimates are related to complete its changes as well as environmental changes
that affect the life cycle of the product. The business analysis consists of
financial commitment to future demand and return. The specialists understand
the situation with the help of risk analysis and break-even analysis. It
actually works wonders in proving the economic prospects of the newly generated
product.
Development
All those ideas which
were limited to paper are now converted into product. The product is designed so
that it meets all the needs and requirements of the customers. Product
development basically refers to the rise and introduction of new products in
the market. These are created to give proper satisfaction to the customers and
hence to avail brand recognition in the market.
Test
marketing
It involves trial and
error method to understand what is likely to happen when a product comes into
the market. It is conducted and planned in some geographical regions by
promoting new products. The primary purpose behind doing this is to watch out
consumers' reactions. It works wonders in uncovering the faults in the product
and where it needs attention. By doing this, marketers avoid future problems
and difficulties.
Introduction
in the Market
Well, it is the final
and the last stage of product planning. Here the production begins, and the
program starts operating as well as product start flowing in the market for
sale. It is required to compete with the products available in the market in
order to secure maximum share and profits. Like human beings, products also
have a lifespan cycle, and hence it is up to its perfection that people go for
it or not.
You must have
understood various concepts about product planning, and hopefully, this blog
will be enough for you to begin planning. These are the phases all the
marketers go through when it comes to new product planning. It's not everyone's
cup of tea, and hence all of them need to be well-trained and versed with the
techniques. The Product Planning Process is the
stagnant process of analyzing and providing market requirements
that explain a product's feature set. The product plan is
the basis for deciding the price, division, and production.