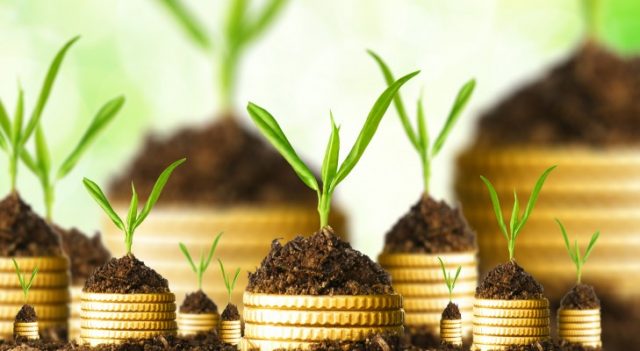 Labor costs are a significant and unavoidable expense for almost every business. But you don't need to be a large operation with a dedicated HR department to find ways to maximize the ROI from your workforce. As soon as your business grows beyond just you, you need to start making decisions about hiring, managing, and rewarding employees. Ultimately you need to learn how to optimize labor costs.
Obviously, there are many pitfalls. Smaller operations are often run by first-time business owners with less experience managing employees. Plus, it's harder to predict demand when you're new, and smaller companies experience higher variance in their day-to-day requirements.
All this means small businesses often misjudge the number of staff they need, getting themselves into trouble with ballooning payrolls or driving employees too hard and creating high turnover. 
While controlling labor costs can be challenging at times, with a bit of work and some smart decision-making, you can learn to optimize your business's labor costs. Listed below are seven great ways to reduce staff expenditure and run an efficient, cost-effective small business.
Automating processes
As businesses grow, the first thought is often to hire new staff capable of covering the additional work. However, before looking for new employees, take the time to analyze what your business really needs and whether there might be a smarter option.
Automation is now accessible at a price that won't break the bank. With the right software solutions, you can automate everyday business tasks and streamline operations to reduce the amount of work people need to get done.
Technology is now available to improve productivity, whether it is finding a service to automate how you pay your bills and payment approval or looking to automate customer support interactions and social media posts. With software sharing the burden, you can reduce the number of hours needed from your workforce, alleviating the need for extra staff.
Eliminating redundancies
We're talking about duplicate work, not making employees redundant.
As businesses grow, the complexity of coordinating everyone's role grows exponentially, and redundancies can quickly creep in. With more people on staff, communication between and amongst management, supervisors, and employees can easily get lost, leading to people needlessly repeating work. 
Redundancies lead to inefficient processes, leading to wasted time and money.
To optimize labor costs, every small business owner must remain on the lookout for any situation where staff may duplicate another employee's work. This could be an accident or the result of poor planning and communication.
It is a good business practice to periodically review workflows, analyze specific processes, and re-establish communication channels between different teams or personnel. Ensuring every employee understands their role and how they fit into the wider business goes a long way to removing redundancies and wasted employee time.
Proper training
No matter their experience or education, every employee requires training when joining a new business. Proper training structures increase performance, leading to greater efficiency and productivity. An employee who has been adequately trained has the skills to successfully perform their role and adapt to any changes.
Additionally, developing employees internally can lead to identifying future leadership candidates. Rather than paying a considerable wage to fill leadership roles, training and effective succession planning mean you can promote the ideal leader from your existing employees. 
Internal mobility and rewarding good work also help foster employee engagement, with other staff able to see clear paths to progress in their own career at the company.
Reducing employee turnover
When someone leaves your organization, you have to spend money finding and training a replacement. Gallup estimates it can cost up to 1.5 to 2x an employee's annual salary to replace them. Therefore, high employee turnover is a significant concern when keeping labor costs low.
If you're having problems retaining staff, you may need to reconsider your employer's value proposition, a fancy way of saying what your business offers its staff. While many of the factors you can change may seem like they increase costs, if they lead to long-term productive employee relationships, they may save you money in the long run.
Consider improving wages, offering flexible hours or working arrangements, or another perk specific to your workforce and operations. An essential factor potentially affecting the turnover rate is management style. Businesses can often retain employees by improving communication and listening to their concerns. Giving staff clear channels to voice their opinion shows you value them, boosting engagement.
Effective scheduling
Reshuffling hours, over or under-estimating the number of staff you need, calling people in at the last minute, and having to pay overtime rates, all contribute to unnecessary labor costs. With effective scheduling processes in place, you can minimize the chances of wasted payroll expenses.
Scheduling is often one of the biggest headaches for a small business. Thankfully, many tools are available to help manage and optimize your workforce. With appropriate technology in place, you can track everyone's hours and better predict demand while also giving staff advance notice of any shift changes and adequate rest between shifts.
Incentives
Rather than offering a fixed wage, businesses can help optimize labor costs by offering incentives based on performance. This could be linked to several key performance indicators (KPIs), such as hitting a specific sales figure or productivity level.
Outsourcing work
While small businesses require many services, given their scale, they often can't afford to hire a dedicated staff member for every single one. In these instances, it is often beneficial to investigate freelancer networks and outsource work to independent contractors capable of performing a short-term project.
Perhaps you need an accountant to check the books and file your taxes. Maybe you want to rebrand your business and need a professional graphic designer. Freelancers around the world are available to help small businesses achieve their goals without the need for a long-term relationship. You only pay for the work you need.
Optimizing labor costs is key to small business success
Small businesses have a difficult path to success. To make it, you need to maximize your ROI on every investment, and there aren't any investments more important than the people you hire. 
Reducing the percentage of your income spent on labor costs allows you to invest in other business areas. Without payroll eating up all your income, you'll have funds to explore investment opportunities and areas for growth.
Follow Technoroll for more!
Editorial Staff of the TechnoRoll, are a bunch of Tech Writers, who are writing on the trending topics related to technology news and gadgets reviews.