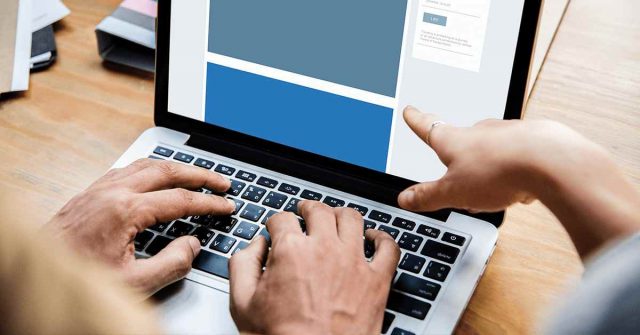 As an HVAC company, your website is often the first point of contact between you and potential customers. A good first impression, even online, can make all the difference. With so many HVAC companies, you should work with HVAC web design experts to make your website stand out.
Here is how you can highlight the features of your HVAC company on your website:
Easy Navigation
Many people search for HVAC companies online, and when they come across your website, they should easily be able to find what they want. Your HVAC company website needs an intuitive design, easy-to-read content, and clear calls to action.
A user-friendly website increases your credibility, improves your online presence, and results in more business. Have your company's website pages organized. Add links to your contact page and make every area easy to navigate.
Optimize Your Content
Create content that helps visitors understand what your HVAC company does and how it can help them. Use relevant keywords and phrases in your site's copy to improve your search engine optimization (SEO) rankings.
Quality content is also key in establishing your company as an authority in your industry. You can establish your company as the most knowledgeable in your space through blog articles, case studies, and videos that provide helpful information to potential customers.
Make It Mobile-friendly
A responsive mobile design makes it easy for visitors to access your HVAC company's information, even on the go. The pages should load quickly and display correctly on mobile devices. A mobile-friendly website creates a great user experience, improves mobile search rankings, and increases conversions. With the help of an HVAC web design company, you can make your site mobile-friendly.
Include Promotions & Discounts
Everyone loves a good deal, and including promotions and discounts on your website is a great way to attract new customers. Special offers such as a free HVAC maintenance check or a percentage off installation costs can encourage potential customers to choose your company over others. Highlight these promotions on your home page or service pages, and make sure that they are visible.
Emphasize Your Customer Service
Customer service is a distinguishing characteristic of any service-based industry, and the HVAC industry is no different. Emphasizing your commitment to excellent customer service is key to setting yourself apart from competitors. Include testimonials or reviews from satisfied customers on your website.
Displaying your customer services policies, such as HVAC service warranties, guarantees, and testimonials, can provide the reassurance potential customers need before contacting you.
Showcase Your Experience & Qualifications
Include information about your HVAC services licensing and certifications on your website and the number of years of experience that you and your team possess. This information can give potential customers confidence in your ability to meet their HVAC needs.
Work With a Skilled HVAC Web Design Company
An HVAC web design specialist can provide knowledge and guidance on the specifics of an effective website. These professionals have experience in creative web design, which can help set your business apart from its competitors. Work with a web design agency to get started on creating a great website.
Follow Technoroll for more Digital Marketing News.
Editorial Staff of the TechnoRoll, are a bunch of Tech Writers, who are writing on the trending topics related to technology news and gadgets reviews.