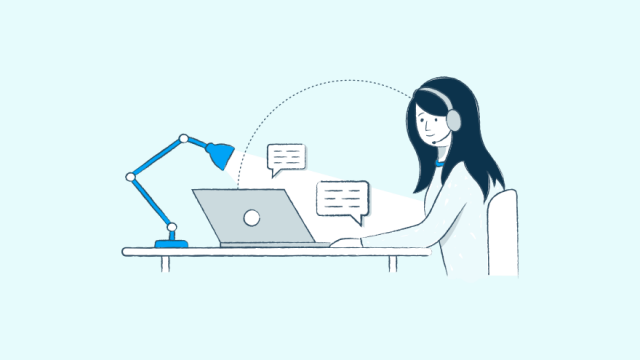 We have seen how on-demand delivery applications have changed most of the established industry. Household chores may be a challenge for professionals and working women alike. People with hectic schedules frequently depend on home services to care for small problems like leaks, AC-related problems, plumbing, and many other things. People's lifestyles have altered as a result of technological advancement. With just a few clicks on technological devices, everything happens. Applications for home services include cleaning and home appliance maintenance.
Modern society is growing more and more sedentary as a result of its heavy reliance on technology. Their everyday duties and job schedules are difficult to manage and balance. To let them focus on their work as professionals, on-demand services are useful in this situation by easing their daily domestic tasks. These on-demand smartphone services allow users to order meals, groceries, home maintenance, plumbing work, and many more.
These services are in high demand in the contemporary period. Because on-demand home services generate such high income, this business is among the finest ones to launch. Because customers may access this company's services from their homes, it will see higher customer satisfaction.
Despite its infancy, several well-known brands are already developing on-demand home service applications. Popular services in this sector include Thumbtack, Handyman, and TaskRabbit. To seize profitable prospects now is the ideal moment for you to develop a mobile app for on-demand home services. These applications are all gaining popularity one by one, and one of them may end up being as popular as Uber.
Significant Things to Consider When Creating an Effective Home Services Application
Like other business apps, the on-demand home services app requires unique strategies to succeed. We've included a list of some key strategies you should consider for the success of your app and business. 
Determine the requirements of the intended audience
A target audience's individual needs are considered while developing on-demand apps. As a result, you must create a thorough roadmap based on users' wants and expectations before beginning the app development process. With the help of the software, you may carry out market research and identify any problems or shortcomings that need to be addressed. Your app-related goals can be established and efficiently attained in a sense.
Monitor competitors move 
You should monitor your competitors' behavior in addition to knowing industry trends and client wants. You may develop a different and more practical app solution by researching the actions and activities of your rivals. The success of their endeavors might serve as motivation for you and a chance to learn from their errors.
Provide services on-time
Punctuality is the foundation of an on-demand home services app. Professionals must arrive at the customer's home promptly. If you don't, there's a good possibility that your mobile app-based home services business will suffer a sharp decline. Some situations, such as gas leaks and troubles with power, come under the category of emergencies, and such services require priority. Such services ought to be more well covered by your business strategy.
Focus on Operations & Performance
In the end, you may gain the customer's trust by providing good performance and conducting business with a customer-centric mindset. As a result, you should concentrate on enhancing the offerings and efficiency of your company rather than using a lot of time, energy, and resources on marketing your home services app. A defective product will not benefit from expensive marketing efforts.
Now, we have seen the factors to consider while creating home services apps. Let's examine the essential components your on-demand home service software must have.
Key Features Of On-Demand Home Service Application
When it comes to on-demand home care apps, as well as other mobile applications, features are crucial to their success. Listed below is a list of characteristics that your on-demand home services app must include:
Improved User Interface
The user will instantly uninstall the program if the user interface is difficult or confusing to use. Because of this, the user interface needs to be simple and intuitive. Customers should be able to locate what they're looking for on the app.
In-app Chatting 
You may provide in-app messaging for smooth customer support for on-demand home service. Compared to customer calling service, this function is considerably faster.
Customers and merchants may communicate more effectively using the in-app messaging tool. It will also lessen ambiguity and the chance of mistakes. To ensure that your network can retain the confidentiality of your communications, you must ensure that it is encrypted. You can hire home service developer who has experience in developing applications with in-app chatting functionalities.
Notification
The user may stay informed about what's occurring on the mobile application with notifications. The user will also benefit from these alerts by learning about their reservations, sale offers, and many other things on the application.
Live Tracking
Both consumers and experts will benefit greatly from the mobile application's addition of a live GPS tracking system because the user will learn the professional's location and prepare essentials. Knowing the user address will be simple for a professional, and no time will be wasted.
Various Payment Options
It is not required to favor just one kind of payment option while managing a platform or mobile application. Not everybody uses the same payment type, and people will employ various payment methods. Multiple payment choices are therefore better, and the administrator won't lose clients.
History of Order
One of the essential features of an app solution that offers on-demand home services is the order history. Users may see the whole history of their orders using this centralized alternative. Additionally, it links the customer with the top service provider in their neighborhood or location. Additionally, the order history area will offer users information on the service providers' names, dates, and contact information.
Application Security 
The most important component of any online or mobile application is its security since customers need to feel comfortable making payments. If there has been any verification, it will be reliable.
Invoice Generation 
A successful transaction requires an invoice, which must be provided. Because of this, it has to have its section. Additionally, options for automatic invoice production must be provided, including the ability to send invoices to the customer's registered email address and contact number. Detailed and condensed invoices are both options you might offer. Customers may now choose from more alternatives and have more of an experience, greatly enhancing the on-demand app's overall functionality and popularity.
Rating & Review
The features must be updated when the service is provided through your app. Your customers must be allowed to rank and comment on the service provider. It acts as feedback and enables other consumers to choose service providers with better reviews. This feature has several advantages.
Help & Support
Existing and new users of the app are having several problems. It would be best if you had a combination of FAQs, customer help, chat support, and instructional videos to resolve the problem. Any program should feature a help section where users may obtain straightforward solutions to any Q&A's most common inquiries. The support section must also be simple to locate and utilize on as many on-demand service provider application sites as is practical. You must supply contact information, such as an email support identification and a contact number, to resolve issues that are more complex than those covered in the Q&As section.
Conclusion 
In many nations, the home services app is gaining popularity steadily. Even if a few businesses have documented their successes, numerous markets and places still need to be investigated to offer on-demand home services. By creating an on-demand app for home services, you may hire dedicated developers to seize the advantages and capitalize on the rising popularity of on-demand services.
Author Bio
Ronak Patel is a CEO and Founder of Aglowid IT Solutions, an ever-emerging Top Web and Mobile Development company with a motto of turning clients into successful businesses. He believes that Client's success is company's success and so that he always makes sure that Aglowid helps their client's business to reach to its true potential with the help of his best team with the standard development process he set up for the company.
Follow Technoroll for more!
Editorial Staff of the TechnoRoll, are a bunch of Tech Writers, who are writing on the trending topics related to technology news and gadgets reviews.