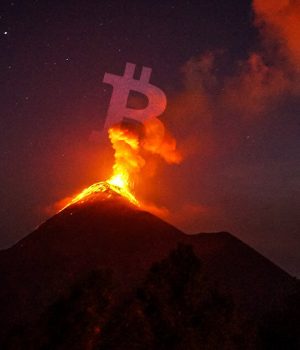 Introduction
Did you know that according to reports, the Blockchain technology industry is estimated to be worth $60 Billion?
Are you aware of how major financial, shipping and FMCG industries are integrating Blockchain technology into their operations?
Have you tried understanding and knowing how Blockchain technology is likely to change the way we live?
Even though Blockchain technology's claim to fame was being identified as the tech, which processes Bitcoin transactions, in recent years, it has established itself as a standalone viable element. Blockchain has tremendous economic, social, political, and cultural ramifications for the world, but not many people are aware of it.
In recent years, some of the biggest names in the corporate world are putting investments and trying to explore the technology. In this article, we look at some of the most interesting facts there is to know about this new technology.
However, we begin, let us briefly help people who are completely unaware of it by defining Blockchain Technology.
Blockchain Technology: Meaning and Definition
Blockchain is a record of transactions, in its very simplest understanding. Many refer to it as an open ledger, which records transactions, information, the flow of data and other relevant details. Its incorruptible form means that no one can alter or change it to their advantage, without the consent of everyone involved in the record of transactions.
While the primary use of Blockchain tech currently in the world processes financial transactions, it is also being adopted to do more. Many individuals, businesses and other non-government entities look to Blockchain as a solution to prevent government agencies from snooping in every transaction.
The potential for Blockchain technology is immense in every sector and field. This has led experts to proclaim it as the greatest invention since the birth of the internet!
Interesting Facts about Blockchain Technology
1. It can be used as the single greatest authentication and verification tool
So many industries are dependent on using the right data and information. Record keeping with Blockchain can help legal experts, doctors, scientists and others to validate and process correct information. This would make decision making faster, enable greater cooperation and lead to faster data sharing within the community.
2. It has changed the Financial Transactions and Fintech Industry-
According to the data management firm, Gartner, more than $270 Billion in transactions were processed using Blockchain technology. while this may still seem a small number, experts predict this to treble in the next three to four years. Transactions made on Blockchain are credible, authentic and trustworthy, leading to greater financial transparency.
3. Tech Companies are investing in Developing Blockchain Technology
Important businesses like Intel, NVIDIA, MetLife and others are pioneering important development into Blockchain technology. According to estimates, the current market cap for the industry is valued at $40 Billion. This figure is expected to double to $80 Billion in the next five years. Many are also referring to it as the new form of computing.
4. Promoting studies in Artificial Intelligence and Machine Learning
Two sectors, which are going to greatly benefit from Blockchain technology are the AI and ML industry. Many tech companies, especially the ones, which are manufacturing smart technology products, are experimenting with Blockchain tech. The IoT ecosystem is trying to integrate AI, ML and Blockchain to improve user experience and create a connected world.
5. Governments can improve Governance and enhance Security
While many governments are still critical of Bitcoin and Blockchain, security experts have shown how governments can benefit from Blockchain. This is especially true in the area of distributing social welfare and enhancing National Security. As countries fight off threats from insurgency and terrorist elements, Blockchain can help in a major way.
The Final Word
It is important to engage with any new technology to find out it can help make our lives easier, convenient and safe. Blockchain has the potential to do exactly that. If you want to know more, you can visit The Crypto Genius to understand what is in store for Blockchain technology in the future.