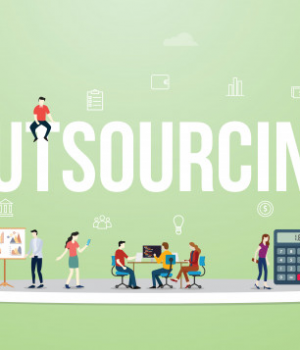 Many businesses, from small start-ups to large companies, are increasingly relying on outsourced business process services. New and creative forms of expertise are increasingly becoming more available in today's ever-changing, highly competitive business environment.
In line with this, more companies are also adopting BPO practices for both their front office and back-office operations. Front office operations pertain to customer-related resources such as tech support, sales, and marketing. Whereas, back-office operations refer to an organization that contracts its core business functions, such as accounting, IT, human resources, payment processing, quality assurance, and regulatory enforcement, to outside professionals who ensure the business operates smoothly.
On a different note, when you are considering the help of a BPO services company, you should also look into their capacity to provide customized mechanisms that will match your business needs. At the end of the day, business assistance that truly matters is those that will serve your requirements well.
Before we focus on discussing the types of BPO services, let us briefly discuss first the most basic questions about business process outsourcing:
What is a BPO company?

Why do you need a BPO service?

How does business processing work

?
What is BPO
?
Business process outsourcing involves contracting to manage specific operations in a company with a third-party service provider. Companies benefit a lot from BPO practices as it provides more cost efficiency and flexibility. Third-party vendors are set up to work more effectively with a delegated task, like managing payroll.
Why Do You Need a BPO Service?
Cost control is one of BPO's advantages. The customer can typically get BPO's third-party assistance at more affordable rates than what it would cost to pay companies to do it in-house. In terms of international tax strategies and the cost of setting up services in a given country, there have also been considerably cost-effective arrangements. 
Another related benefit is that in-house staff can concentrate on the core operations assigned to them. For instance, in small businesses, outsourcing takes off excessive workload and reduces the pressure to multitask several responsibilities and projects all at once.
How Does a Business Process Outsourcing Work
?
In order to perform the business functions well, BPO services look after processes where one organization hires another experienced partner. As the in-house agents are too busy at times to handle all the organization's non-productive functions, they outsource a better choice to perform such tasks.
Now that the fundamentals of business processing outsourcing have been explained, this blog will move on to tackle the common types of BPO services and the most popular providers of these services.
Common Types of BPO Services
Knowledge Process Outsourcing (KPO)
Service vendors are employed to have specialized experience in a specific business method for this type of BPO. Highly qualified jobs such as legal procedures, content development, web design, and accounting and financial analysis are done by KPO services providers. 
Information Technology Enabled Services (ITES)
IT solutions are managed over the internet through this kind of BPO operation. Development support analysts, help desk analysts, and technical support are typically managed by ITES.
Research Process Outsourcing (RPO)
This concerns the processes of research and data analysis. Data-driven firms such as marketing agencies, investment firms, and pharmaceutical companies generally use RPO. Investment research, data analytics, and primary and secondary market research are worked on by these service providers. 
Legal Process Outsourcing (LPO)
A variety of high-level legal work is composed of LPO. They hire experienced paralegals under this type of BPO service to work on complex tasks, such as performing legal service, creating legal agreements, and drafting patent applications.
Most Popular BPO Services
Accenture
Accenture is a well-known name in the field of Information Technology. The company offers consultancy, technology, and business ops, and has also catered to a variety of industry giants who belong in the Fortune 100. Accenture is one of the world's leading professional services firms and employs more than 500,000 individuals worldwide.
BPO Services Provided:
Blockchain solutions

Business strategy services

Cloud services

Digital marketing and analytics

Healthcare management consulting

IT services

Supply chain services

Technology

consulting
IBM
IBM helps companies come up with what the organization calls 'customized' and 'intelligent' workflows. IBM seeks to reinvent current conventional vendor practices by adopting IoT, cloud, AI, and automation to help businesses step up their digital capabilities. Currently, the organization has over 352,000 employees.
BPO Services Provided:
Automation

Big data

Blockchain

Customer care

Finance transformation

HR

Procurement

Risk management
New Media Services
New Media Services is an Australian outsourcing company with operations in the Philippines which, through increased productivity, helps to improve overall business efficiency. Most of the services they provide are customizable according to the needs of any growing company. They have also combined human-operated tasks with AI technology, making their lineup of skills and specialties even more in-demand.
BPO Services Provided
Content Moderation

Customer Support

Live Chat

SMS-based Calendar Management Platform

TIRO: Intelligent Machine Learning Solution

Virtual Assistants
Infosys 
Infosys is a name that, when it comes to IT and business process management spaces, requires no introductions. The renowned Indian company allows global customers to improve efficiency by raising their levels of digital agility.
BPO Services Provided:
Accounting and finance

Analytics

Automation

Customer Support

Digital Interactive Assistance

E2E outsourcing

HR

IT consulting

Legal process consulting and outsourcing
Wipro
Wipro is an Indian-based multinational BPO company. The company has supported clients around the globe with consultancy, business process outsourcing, and IT. Wipro has received several acclaimed awards from the industry and has also been recognized as a Fortune Global 2000 firm. Wipro's customers include naming only a few, Walmart and Philips.
BPO Services Provided:
Blockchain

Cloud

Cybersecurity

Data analytics

DevOps

Digital workspace solutions

Industry 4.0
Conclusion
Knowing what is a BPO provider and what are the essentials of business processing outsourcing will truly help you gain insight when considering hiring a BPO for your business. The range of support and skills offered are an easy way to streamline your work processes at a cheaper cost! Although the work setup and expectations associated with outsourcing may be quite different from the usual business partnerships that you are used to, stringent protocols and sophisticated monitoring technologies are easily tackled with open and consistent communication. 
More so, finding the right BPO company is actually not that difficult. There are hundreds of options and you can start with the ones listed here. Do check Technoroll for informative based articles.