Some people cannot stand him while others even worship this will nobody can ignore this controversial figure. Elon Musk has been raising eyebrows of his devotees and even perplexing with his tweets about Bitcoins and Dogecoin. Elon Musk and his manipulation of the crypto world started in February. He announced that his company Tesla is going to buy 1.5 billion dollars worth of Bitcoins and would also accept this decentralized electronic currency as a form of payment for the revolutionary electric cars.  For more information, you can click on the image given below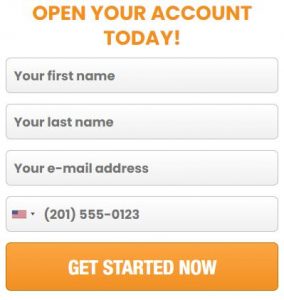 The Tech World started to buzz and cryptocurrency enthusiasts were ecstatic. However, this exuberance was short-lived as this eccentric billionaire soon changed his tone and started to make people question their decision to invest in Bitcoins.
The Massive Shift in Attitude 
Suddenly the positive attitude of Musk towards Bitcoins and cryptocurrencies changed. The SpaceX CEO Tweeted a meme with a couple who is breaking up with the male partner quoting probably the most popular Linkin park song in the end along with #bitcoin and a broken heart emoji. He even showed his doubt regarding the sustainable nature of Bitcoins. This reasoning was that digital assets put a lot of pressure on non-renewable resources like coal which is one of the most polluting substances used for generating electricity in many parts of the world.
His apprehension with Bitcoins caused the upward Arrow of Bitcoin prices to fall quickly. Even though it recovered after a few days when Jack Dorsey the CEO of Square tweeted that his company will be accepting digital payments and is even considering developing a hardware wallet for Bitcoins. This was positive no use however most cryptocurrency investors could not break out from the disillusionment caused by Musk's temperamental behavior.
The Aftermath
Following the price crash, even the most ardent Elon Musk fans started Elon musk's motive behind his tweets. People were accusing him of profiting off the volatility of the prices of Bitcoins that he created. People are more disillusioned with masks because he continues to support Dogecoin.
This is another cryptocurrency that was created as a joke following the husky meme but has now grown in popularity. This duality of his words is enraging his followers and people who have trusted his tweets and had invested in Bitcoins. One Twitter user has even accused Musk of their mishaps as they have to live under the bridge after losing everything due to the cryptocurrency price fall. Even digital analysts are also so highly concerned about his tweets and the monumental influence they have over his followers. 
These controversial decisions of Elon Musk have been causing a lot of problems for all the investors who have faced losses due to the downfall in the cryptocurrency market. The moment he tweeted that Tesla will not be accepting Bitcoins as payment anymore the growing value of cryptocurrencies is in a steep decline. As a result of this, the infamous hacker group Anonymous has threatened the CEO of SpaceX and Tesla to stop his manipulation of the cryptocurrency market.
The hacker group has accused Musk of using the cryptocurrency market for his benefit and that his concern for the environment is fake. If you wish to see this volatility of cryptocurrencies in general and Bitcoins in particular then many websites will tell you the exact market valuation at any point in time.
Conclusion
You can head over to websites to see how his tweets are rocking the cryptocurrency world. For this reason, investing in cryptocurrencies is quite perilous and one should be ready to face the consequences of its dynamic nature at any point in time.
Follow Technoroll for more!