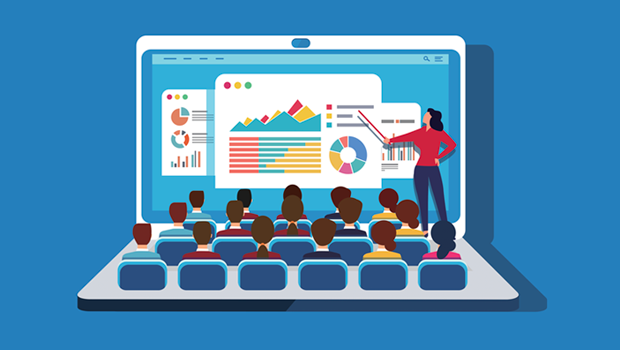 Heading off to college and moving into a dorm is an exciting adventure. And outfitting your dorm with all the essentials is an integral part of making your space cozy and functional for the upcoming school year. Tech gadgets add extra convenience and comfort to your space, making college life more enjoyable and entertaining and increasing productivity.
From power strips with surge protection to external monitors and high-quality headphones, here are 10 must-have tech items for every college student's dorm room.
Power Strip with Surge Protection
A power strip with surge protection is a must-have for any dorm room with limited outlets. It allows you to plug in multiple devices simultaneously while safeguarding your electronics from damage due to power surges. Large power strips are versatile and keep your electronics safe. Look for a product with fireproof technology and auto shutdown features that offer reliable surge protection, giving you peace of mind while using your valuable electronics.
USB Hub/Charger Combo
A USB hub and charger combo provides additional USB ports for connecting various devices, including laptops and smartphones. With fast charging capabilities, it ensures that all devices stay powered up. Look for a powerhouse hub adapter designed to streamline your connectivity needs and ensures quick and safe charging for your devices.
Laptop or Tablet
A reliable laptop or tablet is the backbone of your academic life — from taking notes during lectures to completing assignments and conducting research. It is also an essential tool for staying connected to friends and family far away.
Opt for a laptop that is versatile and tailored to your college needs. Some factors to consider include performance and storage capacity. For further adaptability, consider a laptop that can seamlessly switch between laptop and tablet modes for various activities.
External Monitor
While a full desktop PC may be too bulky for a cramped dorm room (depending on your setup), you can improve your productivity and multitasking capabilities with an external monitor connected to your laptop. Its larger screen provides a more comfortable workspace for writing papers, coding, or designing projects. It can also double as a TV for a bit of R&R after class.
Ergonomic Accessories
Ensuring you're comfortable during long projects or all-night cram sessions is crucial. Ergonomic accessories, such as a wireless keyboard, mouse combo, and laptop stand, promote better posture and reduce back strain, making studying more comfortable and productive. Opt for options like a full-size keyboard with a cushioned palm rest and a contoured mouse that provide ergonomic support during extended use. If you're looking for a laptop stand, consider products that elevate your laptop to a more comfortable viewing angle.
Noise-Canceling Headphones
In a bustling college environment, noise-canceling headphones are a lifesaver for students who need to concentrate and focus. These headphones block out distracting background noise, creating a serene study environment. 
Look for headphones that make for a reliable choice for study and relaxation after a long day in the classroom. Features like comfortable padded headbands and ear pads help ensure extended listening comfort. Noise-canceling headphones help reduce background chatter, allowing clear and distraction-free listening during a long study session or recorded class video.
Streaming Device 
Transform your dorm room into an ultimate entertainment hub with a streaming device like Roku or Fire TV Stick. Whether you're looking to relax after a long day of classes or enjoy downtime with friends, these devices are perfect for creating a cozy and enjoyable atmosphere in your dorm. With on-demand access to your favorite content, you can turn your room into the ultimate relaxation spot!
These devices can elevate your dorm room to a new level of comfort and fun! Immerse yourself in breathtaking visuals all while unlocking a huge range of free, live, and premium TV options to keep you entertained for hours on end.
Bluetooth Speaker
Elevate your dorm's comfort and fun factor with the vibrant beats of a portable Bluetooth speaker. Whether hosting lively hangouts or spontaneous dance-offs, this accessory is a must-have for turning your space into an epicenter of enjoyment. Consider products with IPX7 waterproofing, so you can dance without worrying about spills or splashes, making it an excellent choice for indoor chill sessions or outdoor adventures.
External Hard Drive or Cloud Storage Subscription
Data security and file backup are crucial for college students handling assignments, projects, and personal documents. An external hard drive or cloud storage subscription provides a safe and reliable way to back up important files, ensuring they won't be lost due to a computer crash or accidental deletion.
If you're looking for a physical file backup, consider an external hard drive that offers reliable backup for your important files. Look for a compact, PC-compatible design that allows you to take along large files when you travel.
Cable Organizers and Clips
Keeping cables organized is essential for maintaining a clutter-free dorm space for better concentration. Cable organizers and clips help manage cords neatly, reducing tangling and ensuring a clean and organized tech setup.
These Essential Gadgets Can Enhance Your On-Campus Experience
Transform your dorm into a haven of comfort, productivity, and pure enjoyment with these essential gadgets! Stay ahead in your studies while never missing out on the latest entertainment buzz, and create the perfect living space where you can unwind, focus, and thrive throughout your college journey. Embrace the power of technology and make your dorm a place you'll love to call home!
Follow Technoroll for more!
Editorial Staff of the TechnoRoll, are a bunch of Tech Writers, who are writing on the trending topics related to technology news and gadgets reviews.