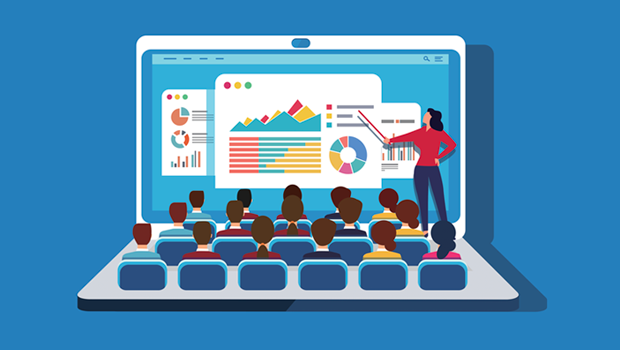 Are you trying to find methods to make your company procedures more efficient? You could see the ideal answer in a low-code application development platform.
A "low-code platform is THE BEST solution" when
An enterprise user desires to develop their apps.

There is presently no specific answer to their issue.

The application they want to create fits the low-code platform's definition of "normal business use."
Let's look at ways low code may help you, even if there are numerous advantages to low-code development platforms regarding business operations.
Low-code vs No-code
Although low-code and no-code development approaches are sometimes used interchangeably, they have some significant distinctions.
About low-code app development

– Although it streamlines the coding process, low-code app creation still necessitates some coding knowledge. Developers may use these platforms to create apps more quickly by dragging and dropping pre-built components and templates, but they can also add custom code. Thus, experienced developers who wish to expedite their jobs and concentrate on rewarding aspects of their line of work may use this strategy.

About no-code app development:

Contrarily, little coding knowledge is needed for no-code development. Users may build apps utilizing drag-and-drop components thanks to no-code platforms' easy visual interface and intuitive user interface (UI). Unlike low-code alternatives, no-code platforms offer far less flexibility and scalability, greatly simplifying the development process and enabling citizen developers to work on software products. Therefore, firms that wish to develop relatively straightforward apps for internal usage without enlisting the assistance of strong IT teams might consider using this development methodology.
While low-code and no-code development techniques have advantages, they are more appropriate in some circumstances. No-code is better for straightforward internal apps that can be constructed fast and with little effort than low-code for complicated business and SaaS applications that need high flexibility and scalability. The decision between low-code and no-code development ultimately comes down to the particular demands of the company and the available resources.
Develop faster
Business users may now complete daily chores that formerly needed coding in a click-and-drag environment thanks to low-code solutions. As a result, you won't require a complete development team to design and oversee the apps you want to construct for your company. 
The greatest low-code platforms are so simple to use that, if they are set up and configured, almost anybody in your company may function as a "citizen developer."
Business users can build complicated tools, such as forms and processes, using low-code tools that frequently have drag-and-drop capabilities without prior programming language knowledge. Rapid application development and installation are made possible by this. 
According to Forbes, low-code application platforms "enable improved productivity as enterprises can develop application functionalities much faster."
Adapt when necessary
In a low-code system, there is no requirement for a software development staff to maintain apps; thus, citizen developers can update their applications whenever they want. The program can be modified and redeployed internally if a team member discovers it isn't performing as expected.
Create your own tools.
Users may choose the features of low-code application platforms that suit them since they frequently have a drag-and-drop user interface or, occasionally, a graphical user interface similar to a wireframing tool for workflow automation visualization.
With the help of a low-code platform, you can easily design the tools you require rather than being forced to utilize a one-size-fits-all solution that contains capabilities your team won't use. Or, to use the words of Harvard Company Review, a low-code platform is "like a custom suit or dress, offering a close fit to business requirements."
Streamline Your Process
Once your platform for low-code development is set up, you can begin optimizing your company's operations. With a personalized automated workflow, you may swiftly transfer a job from department to department using the app you created.
Robotic process automation is a technology that some low-code platforms and solutions incorporate, enabling people to "outsource" some jobs to automated computers. Your sales crew may have more time to manage sales if you let a bot handle email answers.
Closing the Gap Between Non-Technical Users and Developers 
The technical department codes the designs of the apps that the designers submit as part of the standard app development procedure. It takes a lot of effort and numerous app updates to obtain the app that the designers had in mind because of communication and technical limitations.  
In this instance, the no-code solutions close the communication and collaboration gap between non-technical users and developers. With no-code tools, the app creator fills a variety of jobs without having any formal training. Additionally, collaboration between non-technical workers and app developers can result in a more inclusive app that incorporates all stakeholders in the company. 
App developers can use no-code technologies to enable non-technical team members or clients to engage in the app development process actively.
Editorial Staff of the TechnoRoll, are a bunch of Tech Writers, who are writing on the trending topics related to technology news and gadgets reviews.