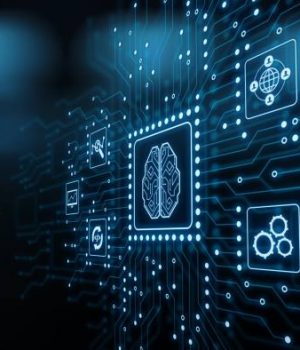 Since the internet came into being, cybersecurity has become extremely important for businesses. However, the need to protect your data and systems from hacks, breaches, and exposure to threats grew when employees started working from home.
Various small businesses utilize cloud-based tools for carrying out everyday functions, whether it be researching, purchasing and selling, advertising, making transactions, communicating with clients, or conducting conference calls.
While working from offices, security cameras and other surveillance tools are quite handy. But the internet world is quite different. While it connects you to people from everywhere across the world, it has its fair share of weaknesses due to which they fall prey to cyberattacks.
So, below are all the cybersecurity measures that every small business should take to protect their systems and tools from the dark virtual world.
7 Preventive Measures Every Small Business Should Take
Following are all the measures that small businesses require taking to protect themselves from cyberattacks, threats, and breaches:
1. Use a VPN:
All businesses, big or small, can benefit from virtual private networks. A reliable VPN encrypts your connection by adding a layer of security and masking your online activities from third-party websites. 
It creates a secure tunnel between your internet and the website you want to access. VPNs are extremely useful when you're connecting to a public wi-fi network of an airport, mall, or coffee shop.
However, if you're short on cash, then there's no harm in opting for a tried and tested free VPN service for your business. If you're unsure which one to go for, then we suggest checking out the free VPN service providers by VPNRanks and choosing the one that deems fit.
2. Use difficult passwords:
Every application, website, and computer requires a security key for logging in. This key can be a password or a security question. If it's a password, then ensure creating complex passwords, so malicious actors can't crack them.
If the application you use has a security question, then an easy way is to translate the answers before submitting them. You can do this using the free translation tools present over the internet. This would make them difficult to guess and less vulnerable to social engineering. 
3. Avoid emails causing suspicion.
There are some things you need to take care of all by yourself. One of them is to avoid opening all suspicion-causing emails, replying to them, and clicking on links present inside them, even if they're from a sender, you know.
Doing any of the above can make you a phishing scam victim. Since these scams are one of the most common ways of a cyberattack, you need to make sure that all employees are careful.
4. Get an effective antivirus
Reliable and effective antivirus software needs to be a must-have for every business, just like a VPN service. This will protect all the files on your computer from being infected. 
In this regard, anti-malware software is also necessary. It defends all online attacks from getting into your computer network. 
Both these software together protect you from malware, viruses, spyware, adware, and more. They also scan through your emails and filter out all the potential threats.
5. Use a password manager:
You may keep complex passwords on all your accounts, but remembering each one of them can be a challenging task. 
This stops you from signing in quickly since you cannot recall a long string of alphabets and numbers. How can you avoid that? Through a reliable password managing tool.
Password managers track you across the internet and generate usernames, passwords, and answers to security questions that you'd require for logging into accounts. Users would only require remembering a single master key to access all account details.
6. Backup your data:
Your business should either schedule automated backups from time to time or manually back up all its data on an external hardware device. 
This ensures that all your information is backed up safely. So, even if your computers are compromised by any chance, your data would remain safe. This is quite significant for handling sensitive data and information. 
7. Provide cybersecurity training to employees
You need to make sure that your employees understand how important cybersecurity is to prevent their computers from any hacks. Written cybersecurity policies would only do so much if you're relying on them. 
You can bring in a cybersecurity expert to identify the loopholes in your cybersecurity process and guide your employees further. Also, with the advancement of cyberattacks, you need to update your cybersecurity tactics now and then.
Conclusion
Causing disruptions in your business and attempting to breach your data are significant threats you need to address. Even if you own a small business, your business would always be on the radar of hackers who'd try breaching your data as soon as they find a vulnerability.
It's better that you keep your eyes and ears open at all times using effective surveillance tools and protect your business from all those vesting interests in your firm.
Follow Technoroll for more!
Editorial Staff of the TechnoRoll, are a bunch of Tech Writers, who are writing on the trending topics related to technology news and gadgets reviews.