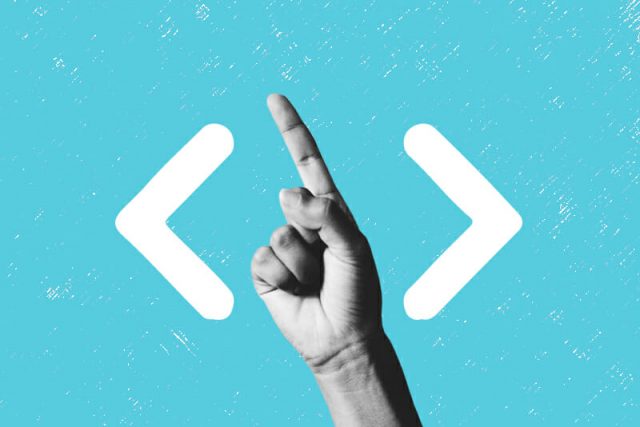 Contract Lifecycle Management (CLM) consists of many stages, and each one is designed to manage a contract efficiently. From contract creation to negotiation, execution, performance, expiration, and renewal, you can see that this is no simple process. It usually takes a few people across different teams to manage effectively.
Having a convoluted and over-complicated CLM process in Salesforce is not a good idea. For this reason, many organizations try to simplify CLM processes as much as they can. If your organization works with contracts daily, you need to know how to simplify your CLM to save costs and reduce manual tasks.
So, join us in this article as we explore CLM in more detail, provide you with third-party Salesforce solutions, like the popular Titan CLM for Salesforce, as well as some best practices to incorporate into your business processes.
Let's get started!
What is Contract Lifecycle Management?
To begin, Contract Lifecycle Management is a process that has many stages that need to be managed:
Request of Contract

Creating Contracts

Negotiating Contracts

Contract Approvals

Collecting Contract Signatures

Adhering to Contract Obligations

Contract Compliance

Contract Renewals
Each stage of the contract lifecycle management process should be streamlined and optimized as much as possible so that teams can work efficiently and businesses can ensure that they are not wasting any money due to errors in the contracts.
Contract Lifecycle Management Software
Salesforce is hands-down the number 1 customer relationship management (CRM) cloud platform. It has a whole range of tools and features to manage your data and improve customer relationships. You can totally use it to boost your sales and marketing strategies, but unfortunately, it does not have an out-of-the-box contract lifecycle management system.
Not to fear, though, there are many contract lifecycle management solutions online that integrate with Salesforce to streamline managing documents. Essentially, a good CLM software will integrate seamlessly with Salesforce, manage documents, and assist in streamlining the different stages of the CLM process.
We have three robust third-party applications that integrate with Salesforce to simplify your CLM processes. Take a look below.
Titan CLM
First up is the popular Titan CLM solution. With Titan CLM, businesses can make deals in minutes directly from Salesforce. This solution provides features to redline, edit, and comment on any contract while tracking every step inside Salesforce. The application uses no code and is a game-changing collaboration for businesses that use Salesforce and work with documents daily.
Conga Contracts
Previously known as Novatus, Conga Contracts is another popular CLM solution for Salesforce. With Conga Contracts, teams can generate and track documents directly from Salesforce. This solution, like DocuSign and Titan Sign, provides eSignature capabilities.
DocuSign
Although DocuSign is well-recognized for its eSignature solutions in Salesforce, it also provides contract lifecycle management solution features. With DocuSign, businesses can automate document-signing processes and store contracts safely.
CLM in Salesforce
Even though Salesforce does not have a dedicated CLM solution, it does provide some contract lifecycle management tools and features to automate tasks found in general CLM processes. Let's take a look at what you could achieve with these tools to streamline some of your CLM tasks.
Create Contracts
You could use Salesforce to create a contract with essential information, such as customer details, terms, and clauses. If you need, Salesforce also provides contract templates so that you do not need to build one from scratch.
Aid the Negotiation Stage
Salesforce has collaboration features that businesses can use in the negotiation stage of CLM. Different employees, partners, and customers can all collaborate on the contract to edit the terms, make comments on sections, or suggest updates to each other.
Streamlines the Approval Stage
Contracts are pretty serious documents and, therefore, need approval from all parties in the agreement. Salesforce has tools and features to create custom workflows to manage and approve contracts, which is helpful in the Contract Approval stage in CLM.
Contract Lifecycle Management Best Practices
When working with contracts, it's essential to have some standards or best practices across your teams and departments since so many individuals play a part in the CLM process. Incorporating best practices in your contract lifecycle management systems and ensuring everyone follows them will undoubtedly reduce the risks of errors and increase the professional quality of your contracts. Based on research, here are some best practices and tips for CLM.
Create Templates to Save Time
Starting at the very beginning, you want to create standardized templates for your contracts. Legally approved templates are a great way to ensure that all your documents going forward use the correct language and contain no grammatical errors or typos. The benefit of creating templates for your contracts is that all your documents will be consistent and accurate, reducing the time spent in the negotiation phase, usually used to correct information on a contract.
Create Contracts Automatically
Now that you have approved templates, it's time to create contracts fast. Use contract generation tools that integrate with Salesforce to automatically create contracts from your pre-designed templates. This best practice will reduce any errors that you would usually attain from creating contracts manually. And, of course, automatically creating contracts with a click of a mouse speeds up your document creation processes.
Store Contracts in a Central Location
You should use a repository that has version control capabilities to store all your contracts. Version control helps you monitor changes to documents with options to access previous versions of a file. We suggest Salesforce as a central location to store your contracts, as it is a great option to access, work with, and organize documents.
Conclusion
Simplifying CLM in Salesforce has loads of benefits, which we addressed in the article. The multiple stages of a CLM process are no joke, and no business would want to take the risk of mismanaging contracts that can have legally binding consequences or potentially lose out on sales deals. Many organizations already manage their customer data and documents in Salesforce, and if you are one too, we recommend that you find a third-party app that focuses on systems that automate and streamline your CLM tasks for Salesforce.
Editorial Staff of the TechnoRoll, are a bunch of Tech Writers, who are writing on the trending topics related to technology news and gadgets reviews.