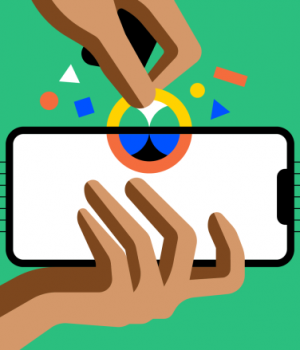 In the last decade, everyone is talking about cryptocurrencies and the opportunities for making a profit that come with them. And while it's true that they can be a great investment, cryptocurrencies are also highly volatile. Because of this many see mining as a less risky option than buying and trading. 
However, when it comes to big mineable cryptocurrencies like Bitcoin, the profitability can be questionable, considering how much the mining equipment and the energy it needs costs. This is why, if you want to start mining, your best bet is to go with something less costly, like AEON.
AEON is a cryptocurrency created as a hard fork of Monero's algorithm. The idea of its creation was to develop a lighter and more mobile-friendly version of Monero. Or in other words, it will require fewer resources to mine it, store it, and it. It uses a lightweight PoW (Proof-of-Work) algorithm based on CryptoNote protocol, named CryptoNight-Lite. This solution is far less tough on your computer's CPU and GPU (both Nvidia and AMD-based)
Prepare for Mining AEON
Since AEON mining doesn't require expensive hardware, unlike mining other cryptocurrencies, it has a higher earning potential. Your own computer, laptop, or your smartphone will be the only equipment you will need to start earning AEON tokens. This is probably the biggest reason why you may want to start mining this cryptocurrency. 
Nevertheless, there are things you can do to ensure a more efficient mining operation, such as whitelisting the software you use for mining in your antivirus program, if necessary, and updating the GPU driver to the latest version. Apart from the equipment, to start mining you will need mining software, a reliable internet connection, and an AEON wallet.
AEON crypto coins can also be an interesting investment for traders. If you are interested in trading with it you can find an easy-to-use reliable exchange that supports it. You can buy it with fiat currency, such as US dollars, or the platform may allow you to buy it with another crypto.
Join an AEON Mining Pool
Even though joining a mining pool is optional for mining AEON tokens, it's recommendable, simply because mining AEON tokens on your own isn't as efficient. Using a mining pool, on the other hand, will bring you frequent payments several times a day. 
There are many different AEON tokens mining pools, and to join them you will have to pay a fee. Before choosing one though, you should do your research, and choose one that has a good reputation. And keep in mind that some smaller pools can also be a great option, so you don't necessarily have to choose the biggest one.
Get the Necessary Software
As we mentioned several times, to mine AEON tokens, you don't need expensive dedicated mining hardware. What you will need is the software necessary to start mining. There are several options for mining AEON, both for GPUs and CPUs which can be used on Windows and Linux operating systems.
Depending on whether you want to mine AEON on CPU or GPU, there are several options you can choose from, including XMR-Stak, XMRig, SRB miner, and so on. XMR-Stak is compatible with both Windows and Linux OS, and it's overall the best option for both CPU and GPU mining. 
When you start XMR-Stak for the first time, you will have to configure it, choose the type of crypto coin you want to mine (in this case AEON) and provide the address and port of the Aeon mining pool of your choice. 
Get an AEON Wallet
Once you are ready to start mining AEON, you will need a place to store the tokens you have earned. Crypto wallets are essentially passwords, or private keys that will give you access to your coins – in this case, your AEON coins. There are different AEON wallets you can choose from, mainly depending on the operating system you use. So, there are wallets for Windows, Linux, and Mac. 
There are also paper wallets, which, as the name suggests, are essentially printed pieces of paper, which contain keys and QR codes for your coins. They are also used to facilitate transactions, and they are considered to provide higher levels of security – simply because they only exist on paper and can't be hacked. Nevertheless, if you are a beginner you might want to stick with a conventional crypto wallet to store your AEON tokens.
Conclusion
If you want to start earning cryptocurrencies, mining AEON may be a great opportunity for you. AEON is a cryptocurrency that can be mined using CPUs and GPUs, which means that to start you won't have to buy expensive dedicated hardware, and you won't have to pay huge bills. 
Follow Technoroll for more!
Editorial Staff of the TechnoRoll, are a bunch of Tech Writers, who are writing on the trending topics related to technology news and gadgets reviews.