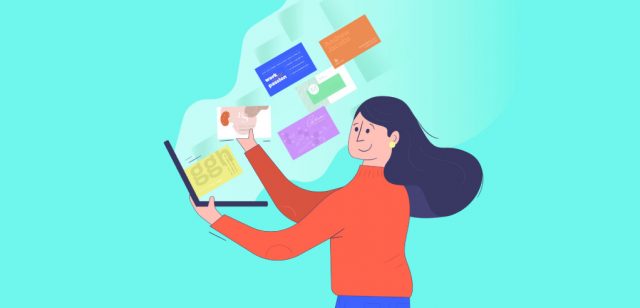 Digital technology is changing the world, so naturally, it's changing cities. It's incredible to think that a person in one country can instantly see and talk to someone on the other side of the world, but this routine marvel has effectively shrunk the world.
The jaw-dropping technology we use on smartphones every day has countless applications, so it comes at little surprise that more people are turning to real estate technology platforms to leverage AI when making the most important purchase of their life — their homes. 
There are patterns, but some real estate markets and cities are quicker to embrace real estate technology than others. Let's check out some of the cities making splashes in real estate tech.
Toronto, Ontario
Toronto is known for being Canada's most populous city. In fact, Toronto is one of North America's busiest cities. Many of those people work in the tech industry, including real estate technology.
Major companies like Amazon, Google, and Uber have offices in the city and are even looking to expand. City Hall often promotes the city as a tech hub leading the frontlines of innovation in the country and beyond.
The city's housing market, like many, has been in flux over the past year or so. After years of steadily rising, it finally hit a ceiling last February. With inflation and interest rates on the rise, the housing market responded as costs lowered to even out the higher borrowing costs.
Toronto appeals to tech companies for many reasons. It's an extremely livable city with public transit, healthy immigration, many high-quality schools and universities, and tons of entertainment. The New York Times calls Toronto North America's third-largest tech hub, behind only Silicon Valley and New York, citing data from CBRE, a real estate company that tracks tech hiring.
The publication attributes the tech growth to years of investment from local universities, government agencies, and business leaders.
Austin, Texas
The Texas city, whose business slogan "keep Austin weird" reflects its eccentric liberal ethos, has become a magnet for tech companies in the past few years. Executives, investors, and entrepreneurs like Austin for much more than the warm climate, barbeque, and killer live music. 
Venture capitalists invested no less than $5.5 billion across 412 deals in 2021, numbers which doubled the previous year. The numbers keep rising, as does the city's skyline. Austin has been dubbed "Silicon Hills" for how it resembles its California tech counterpart.
For years, Austin dealt largely in software but has since upped its game in new sectors, like real estate, crypto, web3, CPG, and insurance technology.
Tampa Bay, Florida
Tampa Bay is one of many Florida cities dominated by tech companies like Tech Data and Sykes Enterprises, which are both headquartered there. 
Indeed, Tampa was responsible for more than 25% of Florida's new tech jobs in 2021. Bill Gates and hedge fund manager Jeffrey Vinik have invested more than $3.5 billion in real estate technology.
Downtown Tampa is currently transforming amid the new deal. As the tech booms, so does the real estate, and so does the real estate technology.
The digital innovator Regan McGee built his real estate technology platform Nobul, which will soon operate in Florida. In an interview, McGee described why Florida is a great fit: "Florida is a wonderful and diverse market with a mix of consumers, agents, and needs; the perfect fit for Nobul. We are thrilled to be able to announce it as the first of many states where our service will be available shortly.
All buyers need to do is list their budget and describe what they're looking for in a property, then agents will compete to represent them. To gain their business, they're incentivized to offer things like cash back or other free services.
Nobul already operates in Toronto and Austin, but it's growing quickly in North American cities.
Vancouver, British Columbia
Nestled on Canada's West Coast, Vancouver is a beautiful city to behold, especially for those in prop tech. In 2020 and 2021, Vancouver saw a 45% growth in the number of high-tech jobs, higher than in any city in the US or Canada.
With Amazon and Microsoft expanding downtown, commercial real estate is on the rise in Vancouver, which is unlike in many North American cities. Commercial real estate has a healthy 6% vacancy, much lower than in other global cities since the pandemic started. 
The real estate market in Vancouver is one of Canada's highest, so it's no wonder buyers and sellers use proptech to give themselves an edge. 
Digital technology and the real estate market both move at rapid paces, and it's no surprise they often move together. The North American cities embracing prop tech companies to find property and invest and develop the actual technology will continue dominating on the frontlines of innovation.
Follow Technoroll for more!
Editorial Staff of the TechnoRoll, are a bunch of Tech Writers, who are writing on the trending topics related to technology news and gadgets reviews.